Macro Dragon: And The Beat Goes On...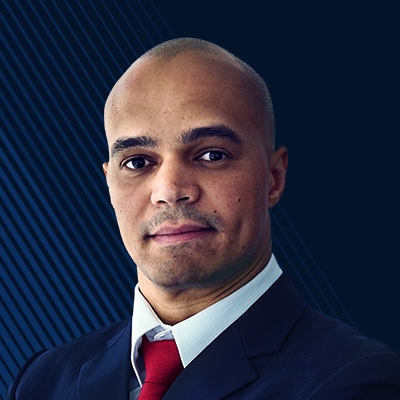 Kay Van-Petersen
Global Macro Strategist
Summary: Macro Dragon = Cross-Asset Daily Views that could cover anything from tactical positioning, to long-term thematic investments, key events & inflection points in the markets, all with the objective of consistent wealth creation overtime.

---
(These are solely the views & opinions of KVP, & do not constitute any trade or investment recommendations. By the time you synthesize this, things may have changed.)
Macro Dragon: And The Beat Goes On...
Top of Mind…
Good Morning – Afternoon – Evening – Night folks…
KVP is working on a Bitcoin piece that was supposed to come out today – yet not happy with it yet… but will def. be out this wk… come hell or whisky sours…
So word of the day is Karma, as we seem to be getting a Covid-19 (C19) outbreak in the White House – some of you may recall KVP's brutal postulation a few months ago… not ethical by any means… but if you want skin in the game & alignment for the greater good of the American tax payer… everyone in congress & the white house should get Covid-19… that how you get structural log-term change… not when its "everybody's problems"… but when it's a problem for people who are in power (the 1% of 1%). When it is unequivocally something that we have to deal with, then sustained changes to the systems & processes of the economy's & society's eco system finally come to being
Let's put it this way, do you think health care reform in the US - that would give healthcare for all & cut our the cancerous bloated overpricing of drugs & services – has a greater chance of structurally occurring if more member of congress catch Covid-19 or less? If Trump catches it or does not catch it?
Skin in the game is everything… because it aligns responsibility & accountability…
On another note & let's not get too sensational, but the probability of both Trump & Biden getting C-19 & not making it, is not high, yet its also not zero
In such a situation, default would be pence for the Reps (Assuming his wife is on-board of course) & all of a sudden the Bern would be back on the dems squad. By the way, if it was only Trump who got taken off the Map, KVP feels that Pence would wipe the floor with Biden… we are talking left, right, forward, backwards, behind the doors, the little knock & crannies… completely wipe the floor with sleepy joe…
Still think Biden has one potential kryptonite move left… & its not an odd gaff here or weird hug there… its who he picks for VP. Now the killer move would be Obi… but Obi ain't coming back (sigh)… plus Obi's still got bodies & baggage for pushing through the affordable health care act (which by the way, this would have been the pristine environment to put that across).
AOC would be perfect for the populist & younger voters, yet she's still too young herself (need to be at least 35). Bernie, Warren, Bloomberg would be 100% wins, but not sure how likely the boys would be comfortable to play #2. An outsider be a complete roll of the dice, Will Smith, Mark Cuban anybody? KVP personally would pick either Mitt Romney from Utah (for the bipartisan move of the century), Warren (For the certain win) or my personal fav, maverick & entrepreneur Andrew Yang.
If you are talking about one of the few real key tail risks to a big reversal lower in equities, its Biden being taken out by C-19 & Bernie stepping up to the plate (while shaking 30K email Hillary off his shoulders)… that would initially freak equity markets out… the probability of such an event is likely not +50%, yet its not zero… so maybe 5-10%? Still it's interesting to add on the contingency board…
On the Radar Today
Inflation themed day, today.

It worth noting that o/n we got much better than expected New Loans out of CH at 1700B a 1300B e 2850 B… also we are hearing of BTE consumption happening as well as demand for industrial metals…
CH: CPI 3.3%a 3.7%e 4.3%p, PPI -3.1%a -2.6%e -1.5%p (note that deflationary to the rest of the world)
US: CPI 1.7%e 2.1%p, FOMC speakers Harker + Quarles + Mester, UST bond auction
AU: NAB Business Confidence -46a -65p
-
Start-End = Gratitude+Integrity+Vision. Create Luck. Process > Outcome. Sizing > Idea.


Namaste,

KVP
You can access both of our platforms from a single Saxo account.