Macro Dragon WK 14: +$3 trn Infra, US NFP, Block Trades & Chinese ADRs, Archegos Capital, Quarter End + Easter WKD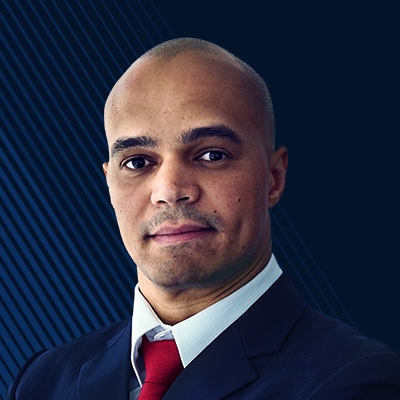 Kay Van-Petersen
Global Macro Strategist
Summary: Macro Dragon = Cross-Asset Quasi-Daily Views that could cover anything from tactical positioning, to long-term thematic investments, key events & inflection points in the markets, all with the objective of consistent wealth creation overtime.

---
(These are solely the views & opinions of KVP, & do not constitute any trade or investment recommendations. By the time you synthesize this, things may have changed.)
Macro Dragon: +$3 trn Infra, US NFP, Block Trades & Chinese ADRs, Archegos Capital, Quarter End + Easter WKD
Top of Mind…
TGIM & welcome to WK #1

4

…


Lots of moving parts folks, which we will get into soon enough – for those of you who may have missed the re-published latest Dragon Interview, would encourage you to pay attention to AVM's Ashvin view on the US Dominance Theme…


….which KVP feels is still very much mispriced [particularly in the USD (should be much higher, with DXY 92.754 likely easily heading to the 94-96 range post last wk's close above the key 200DMA lvl) & gold (should be much lower that current $1730 & is likely heading to the $1500-1600 range over next 1-2months )]


+$3 trn seems to be the next bill on the Biden|Harris agenda, yet this one fully devoted to Infrastructure – how much of that finally get through, how & when are likely factors that are hard to gauge now.


You know what is not hard to gauge, probability wise?



USTs at 1.66% being way too low for the hotness of the US economy & as a function of more fiscal on the way, not to mention a Fed that is transition to hawkishness… we should be well above +2.00% & likely at 2.50% before we even get our first hike

.


In regards to delta on the Fed's decision making, keep the Apr 29th & more importantly Jun 16th dates on your calendars. Granted every US economic data point, is likely going to be acting as an anthem exercise for the US dominance theme.


On that note – should be no surprise that on a wk where we see one month & quarter end, with another beginning there is a lot on. On top of which, it's a shortened wk for most of the world given good Friday. So watch out for final PMIs across the board, including ISMs & NFPs out of the US.


Given the upcoming long wkd for many major markets, we may already see liquidity starting to dissipate from Wed & Thu.


Big focus out this Asia morning & from the wkd seems to be on two fronts, that may be related or just coincidental – one is the big block trades on Friday focused around some Chinese ADRs on Friday. Reads of capitulation on expecting US/CH relations to improve – which likely means at some point the local legs of those names could be interesting.

The other is a headline from one of Japan's biggest banks Nomura announcing a potential $2bn loss linked to a client (could be less or more) – which has sent the name down c. -16%, which is +4x standard deviations on 30d vol of 3.6%, likely biggest drop in 10yrs.


With the stock at c. 611 yen, that leaves the bank with a mkt cap of 1.9 trn yen or c. USD 19 bn & as per their statement a Tier 1 capital that is well above the required lvl. Macro wise KVP likes financials (& insurers even more), as US dominance means global yields will continue to move up.

How much of this is cockroach theory – ripple effect to be seen on a few other banks, i.e. if you see one, there is more… yes KVP is Event-Driven/Special-Sits bred – vs. isolated incident & apparently bonus season, remains to be seen.


KVP is still looking into full details around the loss, yet there is a thesis that this is linked to Archegos Capital (part of the Tiger Cubs & run by Bill Hwang), which seems to have gotten margin calls. So whether this is Archegos Capital => Prime Brokers => Banks like Nomura? Again remains to be seen… given Fiscal Year-End in Japan plus end of 1st Quarter, Senior Management at Nomura may have thought it prudent to be proactive on this & open up the new fiscal year on a clean slate – smart!


Its the Hedge Fund hotels that KVP would be worried about, i.e. there is a lot of concentrated position among the big multi-billion hedge funds, despite their respective spiels of being different… & when there is blood in the water… there is a "there is blood in the water… lets go kill someone" mentality



Some equity names that seem to be in the confluence of this storm include Tencent, Alibaba, Baidu, Farfetch, Discovery, GSX Techedu, ViacomCBS (someone tried to do a massive block over the wkd) & IQiyi.



Rest of the Week & Other Reflections
Again probability generally higher of noise > signal into quarter end & quarter start – on top of which we have for most of the trading world a four day wk, with Friday being a public holiday. With that said, KVP feel's strongly that US Dominance theme is underpriced from a cross-asset perspective... particularly in regards to further USD strength & a lot more weakness in gold.



Econ wise

final Mfg. PMIs across the board, whilst in the US ISM mfg. 61.4e 60.8p, ADPs, NFP 643k e 379k p, AHE 4.5%e 5.3%p & unemployment rate are due 6.0%e 6.2%p.



CBs

: Outside of Chile 0.50% e/p, no major Central Banks scheduled


Fed Speak: We got Waller, Quarles, Williams, Harker & Bostic on the docket



Hols

:

Most markets are out on Fri, worth noting the Danes are out from Thu & back in on Tue 6 Apr. Most of Europe will be out both Fri & Mon. AU, NZ & CH will also be out on Mon.



Other

: We got daylights saving time shift over the wkd in Europe. This coming wkd of Apr will see daylights saving time shift in AU & NZ.


-
Start-End = Gratitude + Integrity + Vision + Tenacity | Process > Outcome | Sizing > Position.
This is The Way
Namaste,

KVP
You can access both of our platforms from a single Saxo account.