Macro Dragon WK # 34: Nvidia Earnings, RBNZ hikes, FOMC & RBA Mins, Powell Tues, US Retail & Afghanistan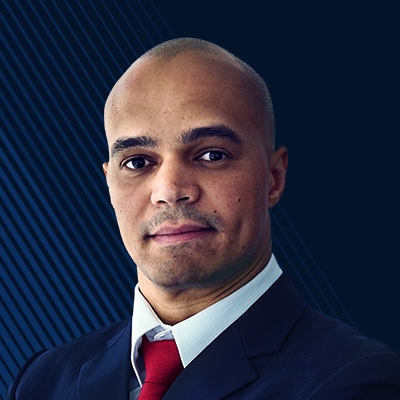 Kay Van-Petersen
Global Macro Strategist
Summary: Macro Dragon = Cross-Asset Quasi-Daily Views that could cover anything from tactical positioning, to long-term thematic investments, key events & inflection points in the markets, all with the objective of consistent wealth creation overtime.

---
(These are solely the views & opinions of KVP, & do not constitute any trade or investment recommendations. By the time you synthesize this, things may have changed.)
Macro Dragon WK # 34: Nvidia Earnings, RBNZ hikes, FOMC & RBA Mins, Powell Tues, US Retail & Afghanistan

Top of Mind…
TGIM & welcome to WK #3

4

…

As we switch into the 2nd half of Aug, this wk is likely to be dominated by earnings out of the US (including also some key China names like Tencent, ACB, CCB, CLI), we likely have a rate hike from the RBNZ, mins out of the FOMC & RBA, Powell speaking on Tues & the continued finger pointing on Afghanistan as the country "falls" to the Taliban in a matter of days.
The continued focus on the Delta variant goes without saying, yet one can easily see how places like China will adjust the indefensible zero-tolerance policy for Covid. May have made sense to be doing the hammer & dance pre vaccine, yet its death through a thousand cuts to think a country can exist in that game for years. Is it enough of the Hammer & Dance Strategy & time to just step through the imperfect Covid-Gateway?
Singapore itself which is emerging from restrictions is now clocking +75% vaccination rates (both jabs + wks from 2nd jab is qualification for being fully vaccinated here), which make you wonder if a stronger SGD is worth taking a look at… perhaps against the AUD, EUR, SEK or USD? Hmm… The government here has flagged that its time for a sustainable strategy against a Covid infected world.

There are no smooth pathways in a covid constrained world, yet there is only one eventual imperfect gateway that all nations have to step through.

On earnings, Garnry weighs in on Chip maker Nvidia as well as the overall robust earnings that we continue to have. He points out that whilst the MSCI world YoY EPS at c. +200% can be explained by a low base from a year ago, the QoQ erns growth is +8.4% or +34% an. With rev growth so far outpacing the growth in costs, which we have seen many companies mentioning inflationary pressures.

Tue is packed; in addition to RBA mins (likely tail-risk is to the hawkish side, so small delta for stronger Aussie, higher Aussie yields), Powell will be speaking at an educational event, & US retail sales data will also be on the cards.

The last two Fridays in the US have had knee-jerk reactions of first pushing the dollar & yields higher on the strong NFP beat from 6 Aug (943k a, 870Ke, +88k r with U/r 5.4%a 5.7%e 5.9%p), then taking them lower on 13 Aug due to a UoM sentiment miss 70.2a 81.2e/p. These data points should not have the same magnitude of staying impact on either the USD or US Yields – the jobs numbers are way more contingent on what the Fed is going to do.

Its worth digesting that last wk, also saw the first break in a string of 5 month beats in US inflation. US MoM CPI was 0.5%a/e 0.9%p, vs Core that missed 0.3%a 0.4%e 0.9%. The YoY figures actually beat. So the transitory camp gets a bit of straws to hang onto for now. From now until Jackson Hole look out for 2nd reading on 2Q GDP, retail sales, IP, Capacity Utilization, Flash PMIs, Personal Spending & Personal Income data.

It doesn't feel like Powell (Fed) have much wiggle room to turn around, from committing to tapering. The consensus view, 'seems' to be that it will be announced in the Nov 3 meeting. So Jackson Hole or even Sep 22, may be earlier than some expect. From the Dragon's view point, its now the path of least embarrassment from the Fed. Not to mention that the law of large numbers (& no more stemies) favour jobs data accelerating into year end.

Central Banks:

RBNZ

0.

50

%e

0.

25

%p,

BI

3

.

50

%e

/p

,

Norges

0.

00

%e/p

RBA mins out on Tue, FOMC Mins out on Wed

.

Skew on the former is likely to the hawkish side, as the delta variant suppresses the hawks. Skew or more likely focus on the later will be around the usual tapering (hints on timing & structure) & inflation.

Kaplan could be worth watching as well this wk.

Econ data

:

CH monthly growth data pretty misses across all four metrics of FAI, IP, RS & U/R – this really should be no surprise, as its been clear for wks now that the world's 2nd largest economy is slowing down. On the Macro Dragon (as per our latest quarterly), KVP is expecting a lot more accommodation in China policy into year-end – which should set-up for a nice divergence from a generally tightening US policy (subject to the $3.5T making it through the House).
US will have Retail sales, IP & weekly jobs data. AU will have big jobs data on Thu. With retail sales being also thematic in the UK & CA, whereby inflation figures are also due – as well as the broader EZ block.

Holidays:

No major bank holidays out there.


Recent Works to Keep In Heavy Rotation
-


Start<>End = Gratitude + Integrity + Vision + Tenacity | Process > Outcome | Sizing > Position.
This is The Way
Namaste,
KVP
You can access both of our platforms from a single Saxo account.