FX Breakout Monitor: USD situation patchy, NOK breaking lower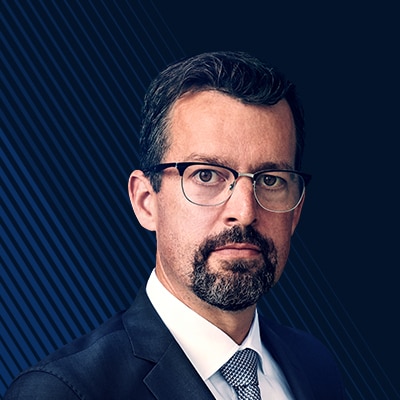 John Hardy
Head of FX Strategy
Summary: The Friday USD surge has partially faded as traders are perhaps unwilling to commit to fresh longs ahead of the FOMC meeting this Wednesday. Elsewhere, a fairly typical Monday, though NOK is looking at new major lows today versus the euro.
---
For a PDF copy of this edition, click here.

The USD breakout situation was muddied already late Friday as the greenback didn't stick the close higher versus the EUR, though it did manage a break on market close elsewhere against the G10's weakest links, including AUD and NOK. A recent break higher in USDCAD has been brewing for a week, but has yet to follow through or find rejection.

As we noted in Friday's post "The tricky caveat for USD breaks right here is that action may get bottle up ahead of the FOMC event risk next Wednesday and the risk that the FOMC waxes more dovish than expected (though a fairly dovish shift looks in the price)."

Today's FX Breakout monitor

Page 1: Note that USDCAD remains perched at breakout levels – probably awaiting the Federal Open Market Committee outcome for whether to challenge higher to 1.3800 or have this latest breakout attempt rejected by a more dovish than expected Fed. Otherwise, there are no new breakouts save for the AUDUSD break lower triggered on the Friday close.
Page 2: Note that the JPY is sufficiently resurgent on weak risk appetite to register a break higher versus the Aussies (AUDJPY break lower). The technical setup there looks almost identical to AUDUSD, so the AUDUSD break lower covers that situation for now unless the JPY begins significantly outperforming across the board. Also note USDNOK, which broke higher for the first time on Friday (we covered this one on Friday) and EURNOK, which we highlight below and is registering a major break if the move holds into today's closing level. We do notice the USDMXN and USDZAR breakout attempts today, but both of these need to extend a bit for relevance on the chart.
Chart: EURNOK

Assuming EURNOK closes north of the 9.756 break level today, EURNOK will be trading clear of significant resistance stretching back to September. As we are approaching year end, traders may look to close fresh long trades towards the end of this week, assuming weak liquidity until 2019 starting next week. Still, there is room on the chart for a test of 9.95+ – the highs from late 2017.
FX Breakout Monitor overview explanations

The following is a left-to-right, column by column explanation of the FX Breakout Monitor table.
Trend
: a measure of whether the currency pair is trending up, down or sideways based on an algorithm that looks for persistent directional price action. A currency can register a breakout before it looks like it is trending.
ATR:
Average True Range or the average daily trading range. This calculation uses a 50-day exponential moving average. The shading indicates whether, relative to the prior 1,000 trading days, the current ATR is exceptionally large (deep orange), somewhat elevated (lighter orange, normal (no shading), quiet (light blue) or exceptionally quiet (deeper blue).
UP and DOWN Break Levels:
These columns show how close, in ATR terms the current price is from breaking the highest and lowest prior 19- and 49-day daily closing levels, with the "breakout level" indicating the actual level of that highest or lowest close. If a breakout is getting close in ATR terms, it is highlighted in yellow or bright yellow (very close). If the current price is trading above or below the breakout levels, in other words, has just broken out, an "X" is shown to indicate this rather than an actual ATR reading.
NEW Breakouts:
These are indications of whether, at the time of the snapshot of the market, the currency pair is trading above or below the breakout level. NOTE: it is key that the intention here is to highlight NEW or initial breakouts, as a pair that has been trending consistently and has set multiple (more than two) new highs/lows will not be highlighted. This is done to avoid too much noise on the chart and focus on new information.
Number of breakouts for prior 8 days:
This is merely a counter to indicate the number of days in which the pair has posted a new daily 19-day or 49-day high or low close. It will flag currency pairs that have been trending strongly recently but aren't actively breaking out at the time of the snapshot of the model and/or aren't highlighted in the NEW Breakouts part of the table.
Recent New 19-day Signals:
This gives the reader a chance to see if any recent 19-day breakout signals were registered over the prior three days for perspective on recent developments. The prior day's signals particularly interesting if waiting for daily closes before deciding whether to trade a breakout on the following day. If there have been more than three prior signals over the past eight days, no signal is shown in order to reduce the "noise" on the overview (though all signals are tallied in the "Number of breakouts…" column to the left.
You can access both of our platforms from a single Saxo account.