Tech stock tops Saxo clients' most traded sustainable equities globally so far in 2021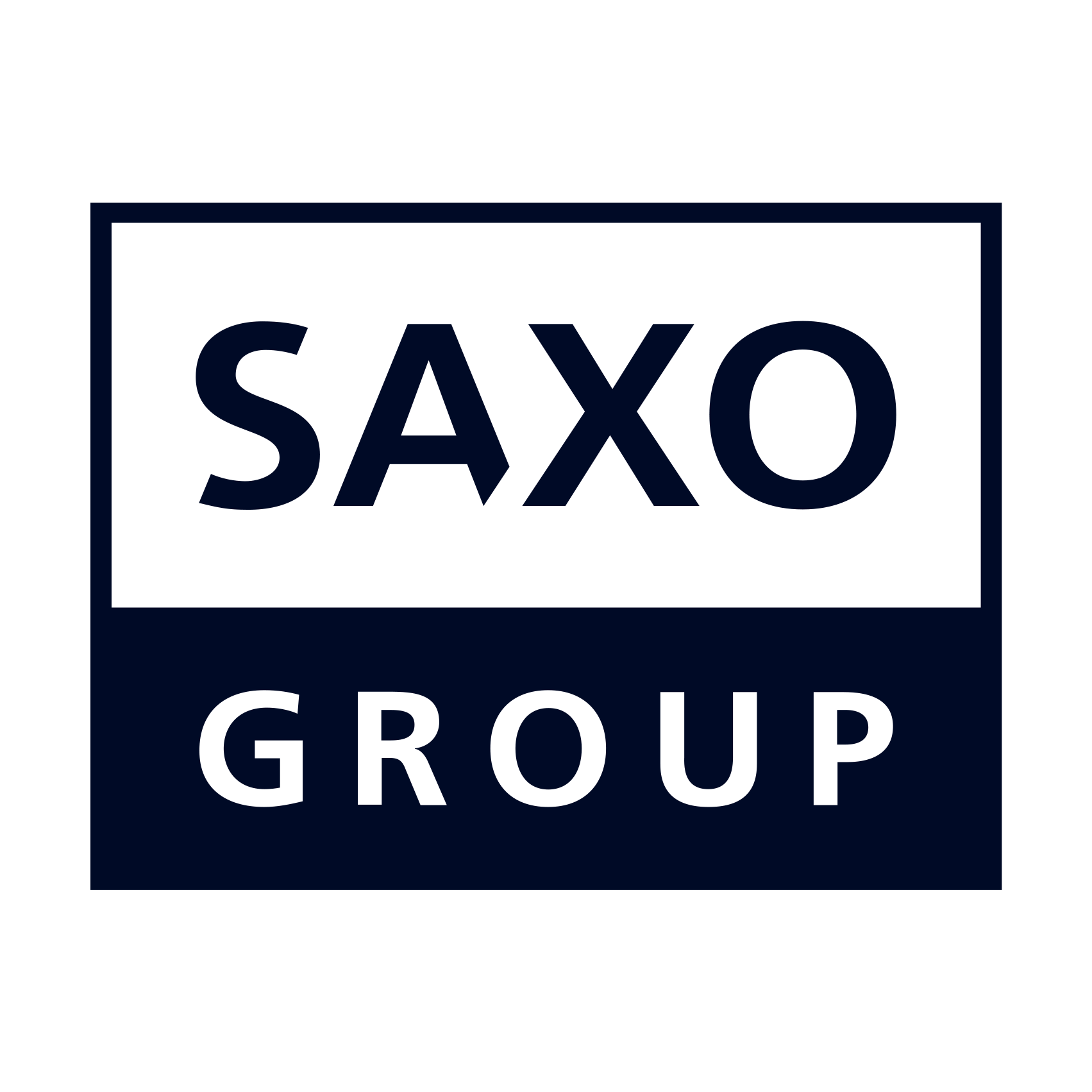 Summary: With COP26 in the books, the word on everyone's lips is sustainability. In the global effort to combat climate change, it is becoming increasingly clear that investment and finance will play a crucial role.
---
What the 26th Conference of the Parties in Glasgow, otherwise known as COP26, showed, was that there is global willingness to push the sustainability agenda. But the conference also showed that we aren't there yet and that there's a need for investments if we are to succeed. Wealthy nations have already pledged more than $100 billion in climate financing initiatives, while some of the world's largest institutional investors are "greening" their portfolios to the tune of trillions.

Perhaps this is why Saxo's clients have continued to buy and sell shares in companies with significant green interests, including some of the largest green energy and technology companies on the planet. With this in mind, we have looked at some of the most traded sustainable stocks traded by our clients so far in 2021, which are featured on Corporate Knights' top 100 sustainable corporations, a ranking of the major companies that are leading the way with ambitious climate actions. These are the most traded sustainable stocks on Saxo's global platforms that feature on that index.*

The collective top 10 list is mostly populated by the USA, with four companies represented, followed by Denmark and France with two each. Taiwan is the only country representing Asia, whereas half of the companies are based in Europe. Five companies are related to the tech industry, two are engaged in renewable energy, two are also engaged in the financial industry and one is in pharma.
1. Tesla Inc.
Rank on sustainability list: 97
Country: USA
Given Tesla's position as the world's largest manufacturer of low-emission automobiles, it should come as no surprise that Elon Musk's Tesla is the top stock pick for 2021. The corporate giant became the fifth company in US history to pass the 1 trillion USD valuation mark recently, with its stock price increasing 47% to USD 1038 per share since the start of the year.
2. Vestas Wind Systems
Rank on sustainability list: 21
Country: Denmark
How we produce the energy we consume will largely determine the outcome of the climate emergency. We all know that wind power will play a crucial role in the energy transition, which is perhaps why the biggest players in the wind power market have attracted huge amounts of attention from investors. This is the case with Vestas, a Danish manufacturer of wind turbines which is currently the largest wind company in the world and ranks 21st on the Corporate Knights Global Index.
3. Ørsted
Rank on sustainability list: 2
Country: Denmark
Going from black to green energy is the solution to the climate challenge and with that, Danish Ørsted is almost a microcosm of the change the world is aiming for. Going from being a company focused on oil and gas to becoming a company with the stated goal to be the world's most sustainable energy company, it shouldn't come as a surprise that Ørsted is often bought and sold by Saxo clients. As the world leader within construction of offshore wind, the company's share price has been very successful increasing by almost a factor three since its IPO in the middle of 2016.
4. NVidia Corp.
Rank on sustainability list: 100
Country: USA
One of the world's top producers of computer chips and graphics processing units (GPUs), as well as a gaming industry titan, NVidia has gone from strength to strength in 2021. Record demand for chips is likely to push Nvidia's annual revenues to their highest level ever, while market sentiment in the company is clearly bullish, given the 87% increase in its stock price since January, putting Nvidia at USD 245 on 27 October. While NVidia ranks 100th on the Corporate Knights Global Index of sustainable companies, it has reduced its manufacturing emissions by 15% per employee since 2014.
5. Alphabet Inc.
Rank on sustainability list: 90
Country: USA
Known best as the company behind Google, it can be hard to describe exactly what Alphabet sees itself as, given that it has its fingers in so many pies. Social media, AI, solar panels, driverless cars, health technology - there are few growth industries that Alphabet is not deeply involved in. It is the success of these investments that have sent Alphabet's share price up 67% since January, which sat at a hefty USD 2924 per share as of 27 October.
6. Taiwan Semiconductor
Rank on sustainability list: 20
Country: Taiwan
Described in some quarters as the most important company in the world, semiconductor chip manufacturing giant Taiwan Semiconductor has proven to be a stock that's been bought and sold often by investors in 2021. Other major industry players such as Intel, Nvidia, and Apple are all customers of TSMC, which has helped to push its sales to the highest level ever recorded in 2021. Meanwhile, the company has committed to net-zero by 2050.
7. ING Group
Rank on sustainability list: 37
Country: Netherlands
The Dutch multinational financial services company is with more than USD 1.1 trillion in assets under management one of the world's largest banks. With a share price increase of 72% since the beginning of the year, it seems logical that the company has been bought and sold by Saxo clients.

8. Intel Corp.
Rank on sustainability list: 59
Country: USA
Intel is the world's largest manufacturer of semiconductor chips - a product that has experienced unprecedented demand (as well as shortages) across 2021. With a USD 205 billion market cap and net profits of almost USD 21 billion last year, few companies are in better shape than Intel. The tech giant is also increasingly flexing its sustainability muscles, recently transitioning to a 100% renewable energy supply in the US and Europe.
9.
S
anofi
Rank on sustainability list: 65
Country: France
Headquartered in Paris, Sanofi is a global leader in healthcare, mainly focusing on global biopharmaceuticals and human health. With a share price increase of about 10% this year, Sanofi has been rewarded for, among other things, its broad societal commitment, which e.g. focuses on making all of the company's sites run on renewable electricity by 2030.
10. BNP Paribas
Rank on sustainability list: 46
Country: France
BNP Paribas is the largest bank headquartered in Europe when looking at total assets. Much like the general financial industry, BNP's stock has had a fine year, increasing more than 30% since the beginning of 2021.

Unless otherwise mentioned, all figures related to share prices are from 31 December 2020 to 27 October 2021.
*List only includes stocks traded by Saxo's customers between 1 January and 27 October 2021.
You can access both of our platforms from a single Saxo account.