Special Edition: Equity investing with Conor MacNeil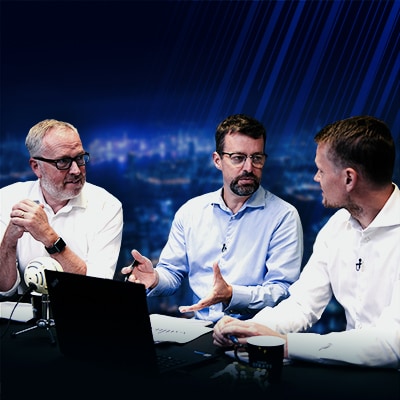 Saxo Market Call
Summary: In this special edition of the Saxo Market Call podcast, Peter Garnry sits down with Conor MacNeil which is the equity research analyst behind the increasingly popular investment newsletter Investment Talk. It is a conversation about Conor's background and how he accidentally stumbled into writing a newsletter on Substack, and how he is part of a growing group of independent research analysts on Substack providing high quality insights about investing in financial markets. We also talk about his approach to equity investing and what he looks for before investing in a company for the long-term. Finally, we asked Conor to highlight two companies that he thinks have potential to outperform the market over the coming years. We hope you will enjoy the conversation as much as we did.
---
Listen to today's podcast special and link to our guest's Twitter profile
Follow Saxo Market Call on your favorite podcast app:
If you are not able to find the podcast on your favourite podcast app when searching for Saxo Market Call, please drop us an email at marketcall@saxobank.com and we'll look into it.
Questions and comments, please!
We invite you to send any questions and comments you might have for the podca
s
t team. Whether feedback on the show's content, questions about specific topics, or requests for more focus on a given market area in an upcoming podcast, please get in touch at marketcall@saxobank.com.
You can access both of our platforms from a single Saxo account.