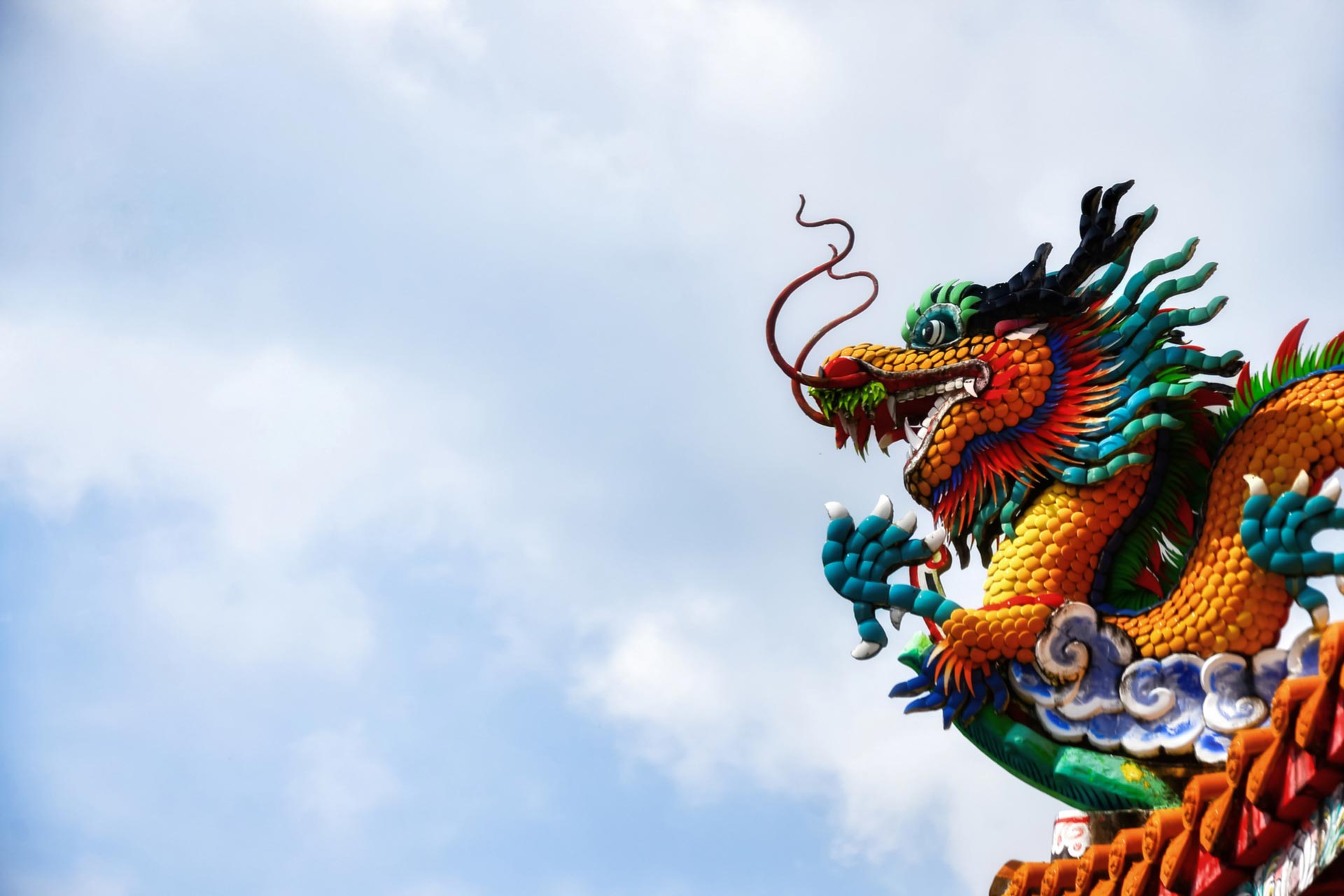 Macro Dragon WK #26: The Week After the Hawkish Fed Pivot...
Summary: Macro Dragon = Cross-Asset Quasi-Daily Views that could cover anything from tactical positioning, to long-term thematic investments, key events & inflection points in the markets, all with the objective of consistent wealth creation overtime.

---
(These are solely the views & opinions of KVP, & do not constitute any trade or investment recommendations. By the time you synthesize this, things may have changed.)
Macro Dragon WK #26:The Week After the Fed Hawkish Pivot...

Top of Mind…
TGIM & welcome to WK #2

6

…

Despite the title, we'll cover the thoughts & potential pathway from last wk's FOMC meeting on a different thread later this Monday Asia – so look out for a Macro Reflections piece… It was just getting too long for a wk ahead piece

Suffice to say, risk-off is the name of the game equity wise in the Mon Asia Midday Session… a slight pop in AUD 0.7489 +0.13% & NZD 0.6955 +0.27% post the beatdown they got last wk at -3.0% to 0.7479 & -2.7% to 0.6936, respectively.

Gold 1774 +0.57% trying to bail water out of the flooded ship, post last wk's -6.0% to 1764…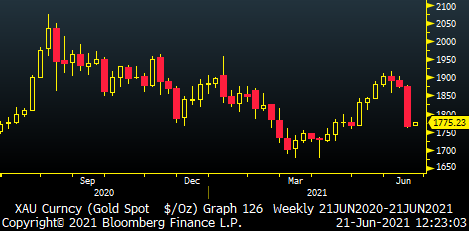 …& ditto on copper than finished last wk at -8.4% to 415.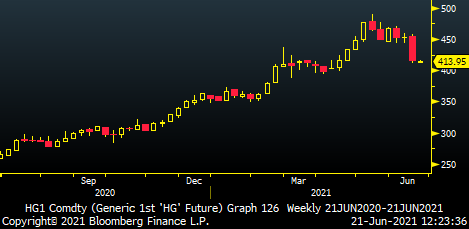 And as always Oil completely not giving a fudge & ticking up +0.50 to +1.0% after finishing up last wk. Clearly oil – for now at least – could not spell hawkish Fed if you held its hands. Still think Oil could easily do -5% to -15% & still be in a bullish Ascension. It has been pretty much relentless since Nov of last year – was interesting to see energy names like etf XLE $52.39 pullback by -5.4% last wk.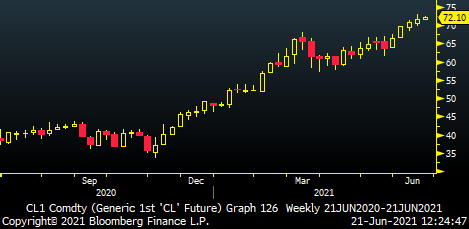 The theme this wk is going to be digestion of the Fed & its implications, as well as have some flash PMIs, BoE, FOMCs speakers & Powell set to speak on Tues (Wed 0200 AM SGT).

Eight key question for cross assets & markets to consider:
Have the moves from last wk completely repriced us for a Hawkish Fed from a cross-asset perspective?

Have the moves from last wk overshoot from a cross-asset & themed perspective?

Have the moves from last wk

undershoot

, either from a few lagging securities like say BRL or TWD and/or we are just getting started in regards to USD bulls positioning?

Is the reflation theme dead, or is this a beautiful place to add onto some of the cyclicals likes financials?

Will the Fed have to potentially do another 180 degree turn closer to Jackson hole, as it seems that the Biden|Harris Administration may not be able to do as much fiscal as we envisaged from just 4-8wks ago?

A lot of key technical weekly closes from last wk, so regardless of one's thoughts on fundamentals are these about to be new emerging trends or false break-outs, or a mix of both depending on asset class & underlying play within that asset class?

Why were things like financials selling off, if we are hiking rates – shouldn't banks do well in that environment?

Is there a chance that the Fed is pivoting towards being hawkish right when we are seeing maximum growth in the US & potentially peak inflation given base effects fall off & almost half of the components from US CPI rises from the last two readings had to do with temporary factors of second hand car prices?
Rest of the Week & Other Reflections
-


Start<>End = Gratitude + Integrity + Vision + Tenacity | Process > Outcome | Sizing > Position.
This is The Way
Namaste,
KVP
You can access both of our platforms from a single Saxo account.