Market Quick Take - June 12, 2020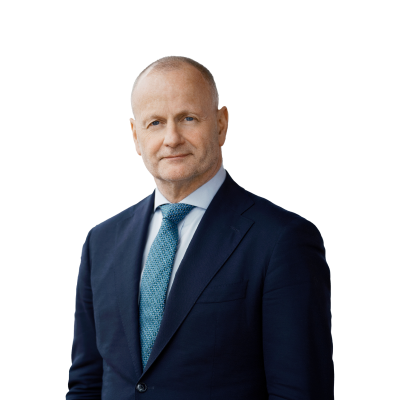 Steen Jakobsen
Chief Investment Officer
Summary: Global markets took a steep tumble yesterday during the US session, with Covid19 second wave fears and an FOMC meeting this week that brought nothing new to the table as possible culprits. Elsewhere, oil suffered a weak day in sympathy with equities, and the USD and the JPY rose steeply against most other currencies, as portfolio diversification was hard to come by.
---
What is our trading focus?
US500.I (S&P 500 Index)

and USNAS100.I (NASDAQ 100 Index) – the market sold off suddenly and deeply yesterday, erasing more than two weeks of gains, in the case of the S&P 500. The Nasdaq100 faced a slightly less deep rout of not quite –5%, still showing the divergence we have noted recently, as the small cap index was down a stunning –7.5% in yesterday's session.



EU50.I (Euro STOXX 50)

- the index hit 200-day moving average three sessions ago and was rejected and is now finding support around the 100-day moving average at around the 3,121 level. If these levels cannot hold the 3,000 level could be next support area to be tested. Europe's economies are heavily reliant on exports and any increase in uncertainty over a second wave of COVID-19 will hit European equities hard. In addition, sentiment seems to be waning on the France-German joint debt proposal.



OILUSJUL20 (WTI Crude Oil) and OILUKAUG20 (Brent Crude oil) -

have now firmly moved to the consolidation/correction phase with both benchmarks suffering steep losses on Thursday. The rally, some of it driven by financial speculators, had increasingly been lifting oil to levels that could not be justified fundamentally at this stage in the recovery. Record US crude stocks, a slow recovery in global demand and now the risk of a second Covid-19 wave in the US (before the first one had even peaked) helped drive the across market risk off yesterday. WTI, down 15% from the peak, has reached the first level of support at $35/b with the next being $31.5/b.



AMZN:xnas (Amazon) and MSFT:xnas (Microsoft) –

interesting chart setups for these two equities with particularly bearish candlestick formations – a huge Evening Star formation in Amazon and something resembling a "

Bearish kicking

" pattern in Microsoft, just a day after it had burst to a new all-time high.



AUDUSD

– the AUDUSD sell-off moved in somewhat weak sympathy with the equity market meltdown yesterday-crash yesterday, quickly moving to the top of the 0.6800-0.6750 zone. For FX traders, AUDUSD remains a solid proxy for the equity- and global reflation trades, and if it threatens below first 0.6750, but especially below the key 0.6675 area, that macro narrative would begin to look severely challenged here. Note the "crash risk" discussed below.



VOOL:xetr (long VIX future – volatility)

- the VIX Index jumped from 27.57 to almost 41 yesterday in its biggest move since 16 March. The VIX futures curve has moved from contango to backwardation and long volatility positions will be in demand today. The 22 level on VIX is generally regarded as the long-term equilibrium point in the VIX term structure. VIX never came back below this level since it broke up above on 24 February so one could ask the question whether we have been in a "bear market" environment the whole time despite the rally.



EURUSD

– The recent EURUSD turnaround looked technically significant and capable of setting the EURUSD on the road to higher levels. At times yesterday as risk appetite suffered badly, the euro was resilient against the US dollar and certainly resilient against smaller commodity- and EM currencies. But bears got their way and a number of key EU event risks are approaching through next Thursday, so EURUSD may have space to fall to perhaps 1.1175, the first major Fibo retracement before stabilizing (unless next week's developments prove negative for the single currency). The ultimate support for the late rally is around the 1.1000 level – so critical on the way up.



ADBE:xnas (Adobe)

- reported FY20 Q2 (endong May 2020) adj. EPS of $2.45 vs est. $2.34 and revenue was almost in line at $3.13bn. Investors pushed shares 4% higher in extended trading taking comfort from the earnings release that the company is shielded from the economic damage although the conference call with management gave a glimpse of uncertainty for the current quarter.
What is going on?
US Weekly Jobless Claims in largely as expected.

The US Weekly Initial Jobless Claims printed at the expected level near 1.5M, but the Continuing Claims series did no drop as much as expected and were up close to 21M – around the same level as the prior two weeks and not a sign of a V-shaped recovery just yet in the US labor market.



Bankrupt Hertz will seek new funds via a share offering

- in an unprecedented move that points to the appetite for low quality equity. The bankrupt company will seek up to $1 billion in new equity issuance rather than issuing new senior debt.



CORNJUL20, SOYBEANSNOV20 and WHEATJUL20

– Wheat tumbled back below $5/bu following the monthly global agriculture supply-demand report (WASDE). Bigger harvests outside the US will result in record-large world supplies at the end of this crop year. Corn futures rose on concerns over dry U.S. crop weather and after the report pinned stocks forecasts closer to estimates. Soybeans ended close to unchanged as the report sprung no major surprises with the market instead focusing on Chinese demand following the largest US export sales last week in 16 months.
What we are watching next?
Market crash risk

- yesterday's sell-off was so sudden and large that it could trigger a widening unease about the quality of the recent market rise, given the enthusiastic participation of novice traders on the way up and signs of speculative froth in low quality equities names. This is not a prediction, but a warning of heightened risk that only goes away if volatility quickly drops back lower.



Important EU summit next week

- the EU Council meeting next week gives us the next impression on how united the front is on the new EU framework for responding to the Covid19 crisis. Already, pockets of resistance to the EUR 750 billion package are emerging, from Austria to Netherlands, Denmark and Sweden.
Economic Calendar Highlights (times GMT)
0900 – Euro Zone Apr. Industrial Production

1400 – US Jun. Preliminary University of Michigan Sentiment
You can access both of our platforms from a single Saxo account.