Market Quick Take - December 9, 2020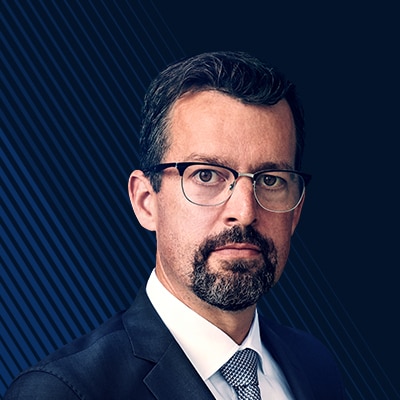 John Hardy
Head of FX Strategy
Summary: Markets pulled higher yesterday after a rocky start and the positive mood largely continued overnight, especially in Japanese equities. We are noting some impressive extremes in positive sentiment that are a background cause for caution, even if we are at a loss to for any catalyst that could shift sentiment, save perhaps for an unlikely surprise at the FOMC meeting next week.
---
What is our trading focus?
Nasdaq 100 (USNAS100.I) and S&P 500 (US500.I)

- the major US equity indices posted new highs for the cycle after some early weakness in trading yesterday, but trading ranges remain quite compressed and the VIX is eyeing the 20.00 level, its lowest since before the pandemic disrupted markets this spring. We are noting some bullish sentiment extremes in measures like call versus put option ratios, which are at their highest since the tech bubble of 2000. This suggests that any unanticipated important negative news would be poorly absorbed by a very stretched market.



AUDUSD and EURUSD

– the USD has weakened again on positive global risk sentiment and the AUDUSD bullish trend grinded back higher overnight to challenge the cycle highs around 0.7450, even as the trading range has been rather compressed. The reflation narrative – inflation and growth returning next year as Covid-19 vaccines hopefully work their magic – is a key support for the AUD rally and we have noted a tight correlation with copper prices and the broader AUD. EURUSD, meanwhile, consolidated very gently after breaching the key 1.2000 level and keeps its sights higher as long as positive risk sentiment weighs on the greenback and the ECB fails to deliver more easing than is already priced in at tomorrow's meeting.



EURGBP and GBPUSD

– Boris Johnson is set to hold talks with EU's Ursula Von Der Leyen today. While sterling has traded nervously in recent sessions, headlines are unable to keep sterling down for long, suggesting that the market refuses to believe that we are headed for the old, feared "hard Brexit" scenario. Options volatilities suggest another story, as 1-month EURGBP implied volatilities have spiked to above 11% from a week ago – most of that happening on Monday, and GBPUSD 1-month vol stands at almost 13% compared to 11% as of Friday. Today and the coming days are critical for understanding whether the hoped-for deal – of almost any reasonable variety – is achieved or whether we risk a proper stand-off and collapse in talks.



Brent crude oil (OILUKFEB21) and WTI crude oil (OILUSJAN21) trade quietly

within the narrow range established following the OPEC+ agreement to taper production in accordance with prevailing market conditions. Last night the American Petroleum Institute reported builds in both crude oil and fuel and especially the 6.4 million barrels increase in gasoline stocks has raised concerns about the current level of demand amid rising Covid-19 cases in the populous coastal states. Strong Asian demand, hopes for a U.S. relief package and the beginning of the vaccine rollout providing the underlying support. EIA's weekly stock report due at 15:30 GMT.



Silver (XAGUSD)

saw another failed attempt to break above the downtrend from August, currently at $24.80 while gold (XAUUSD) found resistance at $1875/oz with vaccine rollouts, surging coronavirus infections and U.S. stimulus proposal all battling for attention. Total holdings in bullion-backed ETF rose for the first time in a month while U.S. ten-year real yields briefly dipped below -1% for the first time in two months. In gold, a drop back below $1850/oz may raise concerns about the strength of the recent recovery.



Portuguese 10-year yields close the trading day below zero percent, Spanish sovereigns will follow (FBONH1)

. Portuguese 10-year yields join the global pile of negative yielding debt. As expectations over more stimulus from the ECB tomorrow increase, we can expect also 10-year Spanish Bonos yields to dive below zero. If that were to happen, only Italy and Greece will be left with a positive yield in 10-year maturities.



10-year and 30-year Treasury auctions might help US yield curve to resume its steepening (10YUSTNOTEMAR21)

. Yesterday's 3-year auction was weaker than expected with a lower bid-to-cover ratio than the previous one. Yields have not been able to rise due to uncertainties concerning the US fiscal stimulus and a rise in coronavirus cases. Today and tomorrow the Treasury will reopen its 10- and 30-year notes. If demand continues to be weak, yields might resume rising.
What is going on?
China's CPI dropped +0.5% year-on-year in Nov. And the PPI fell 1.5%

- This was below the 0.0% expected for the CPI and higher than the –1.8% expected for the PPI. The latter is highly correlated with crude oil prices, where year-on-year comparisons are still very negative and will inevitably shift sharply higher in March of next year. Similarly, the heavy weight of food prices in the CPI basket and the significant shift lower in pork prices after these spiked on China suffering an African swine fever outbreak in 2019 mean that year-on-year prices there will not start shifting positive for that metric until the February time frame.



US stimulus talks – more confusion but talks ongoing.

The $900B+ stimulus deal is still being negotiated in the US Congress, while the White House made a move late yesterday as Treasury Secretary Mnuchin proposed a new bill of similar size that would offer stimulus checks rather than temporary supplemental unemployment benefits. This overture was rebuffed by House Democrat leader Pelosi and Democrat Senate minority leader Schumer, and Senate Republican majority leader McConnell is not on board yet with the original $900+ deal.
What we are watching next?
Brexit situation

- see above comment for EURGBP and GBPUSD, as we really are entering the final days of understanding where this situation truly lies and there is a tremendous gap risk in markets if we head toward a stand-off and risk of a cliff-edge situation.



Deadline came and went for Poland and Hungary to agree to deal and we are none the wiser

- There are conflicting message from Hungary's PM Orban, who says a deal is close, while a Polish government spokesman suggested otherwise. We should know more in the wake of the Thursday EU Summit and there is no fear currently expressed in the currency market, as PLN actually posted solid gains against the EUR yesterday and EURHUF reversed back lower after a minor rally.
Earnings releases expected this week. It is a thin week on earnings as we are outside the earnings season but earnings from Lululemon Athletica and Adobe are worth watching as both companies are priced for perfection and thus carry an intrinsic skew for a negative surprise.
Today: Costco Wholesale, Oracle, Broadcom, Lululemon Athletica, Adobe
Economic Calendar Highlights for today (times GMT)
1200 – Mexico Nov. CPI

1500 – Canada Bank of Canada Rate Decision

1500 – US Oct. JOLTS Job Openings

1530 – US Weekly Crude Oil and Product Inventories

2130 – Brazil Selic Interest Rate Announcement

0001 – UK Nov. RICS House Price Balance
Follow SaxoStrats on the daily Saxo Markets Call on your favorite podcast app:
You can access both of our platforms from a single Saxo account.