Macro Digest: The Green revolution in Germany, a boon to the EU and the euro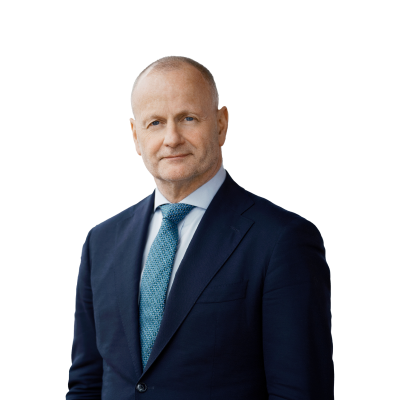 Steen Jakobsen
Chief Investment Officer
Summary: The Green Party in Germany this morning polled 28%, ahead of the CDU/CSU bloc at 21%. There is still a lot of time to September 26th, or as they say in German it could be "Das ist doch Schnee von gestern!" by then, but we have to pay close attention to this German election, which could bring the most momentous political revolution in Germany since the early 1990s and in the EU since the launch of the euro.
---
The coming political change in Germany will change Europe almost as much as the fall of the Berlin Wall. This is a different wall falling: the wall of austerity in Europe's notoriously tight-fisted economy. From frugal to big spender! This will lift 2022 growth prospects, the EURUSD and cyclical and infrastructures stocks in Europe. It will also mean a new hard line on China and Russia in foreign policy, an almost 180 degrees shift from Chancellor Merkel's governments in the last 15 years.
Reviewing a stack of recent articles on German politics, it is worth pointing out a few things on the CDU/CSU internal troubles and the rise of the Greens. The best analysis comes from Arne Lungjohann of the Heinrich Böll Foundation on the "three phases of the Green Party" (from the FT):
Protest Party

Project Party

Ready to take Government leadership….
This is strong and concise analysis of Green and most centre left parties in politics. Their cause was protest, then project orientated toward influencing local and national governments, and now the voters have grown up enough to join their cause and momentum.
Furthermore, the article: DW – How young German politicians support their top candidate shows an interesting "modus operandi" for this political shift: "..the climate crisis politicized her. With Annalena Baerbock, we are looking to the future: We Greens really want to change something. That's fundamentally what I miss with Angela Merkel and the CDU/CSU, there, they always just play catch up and look backward." (Personal note: Wow, this is the most priceless definition of the political establishment failure since the early 1990's!)
One analyst is calling a Black-Green (CDU/CSU bloc represented as black) coalition the most likely and only feasible outcome, as neither party would be able to build a critical mass to create a government from among the smaller parties. The key of course, will be which party provides the Chancellor.
And here is a list of the Green Party's platform positions:
More government spending on environmental initiatives

Highly pro-EU
Reduce or remove debt brake (Schuldenbremsen – it takes 2/3 majority to do so, but the SPD and other left-leaning opposition will likely support a motion to remove)
Reverse "rent cap" decision by German Constitutional Court (which voted against it)
Stop Nordstream2 natural gas pipeline from Russia
Tough on China (and Russia)
Internet and infrastructure spending
Cons: tighter labour, housing, and product market regulation
Also:
"…it's a crazy advantage for us to put the younger, energetic woman against all the old white men" (link) – My classic "Over 50 and you haven't got a chance" argument..
…Ms. Baerbock is educated at London School of Economics, with a law degree…
Conclusion
There is a sea-change in German and European politics. The young generation has grown up and will lead the momentum of left-leaning parties. That left has grown out of role of protest, and narrow projects, to seeking to exercise actual power. This will mean a significant increase in debt and spending and with it we will see a higher marginal cost of money, higher taxes and more regulation.
Some things are good, some are bad, but overall this is a change that has been long coming, now reality will set in. Mark down September 2021 as a month where the world will change.
Ms Merkel's age of status quo and incrementalism is dead, long live change as the left seizes power and brings a new revolution to Germany and Europe.
Now for a few charts:
LONG TERM monthly chart of 10Y German generic yield. Target 0% and then +67 bps…!
EURUSD: first a break above 1.2350 and then 1.3000 target
You can access both of our platforms from a single Saxo account.