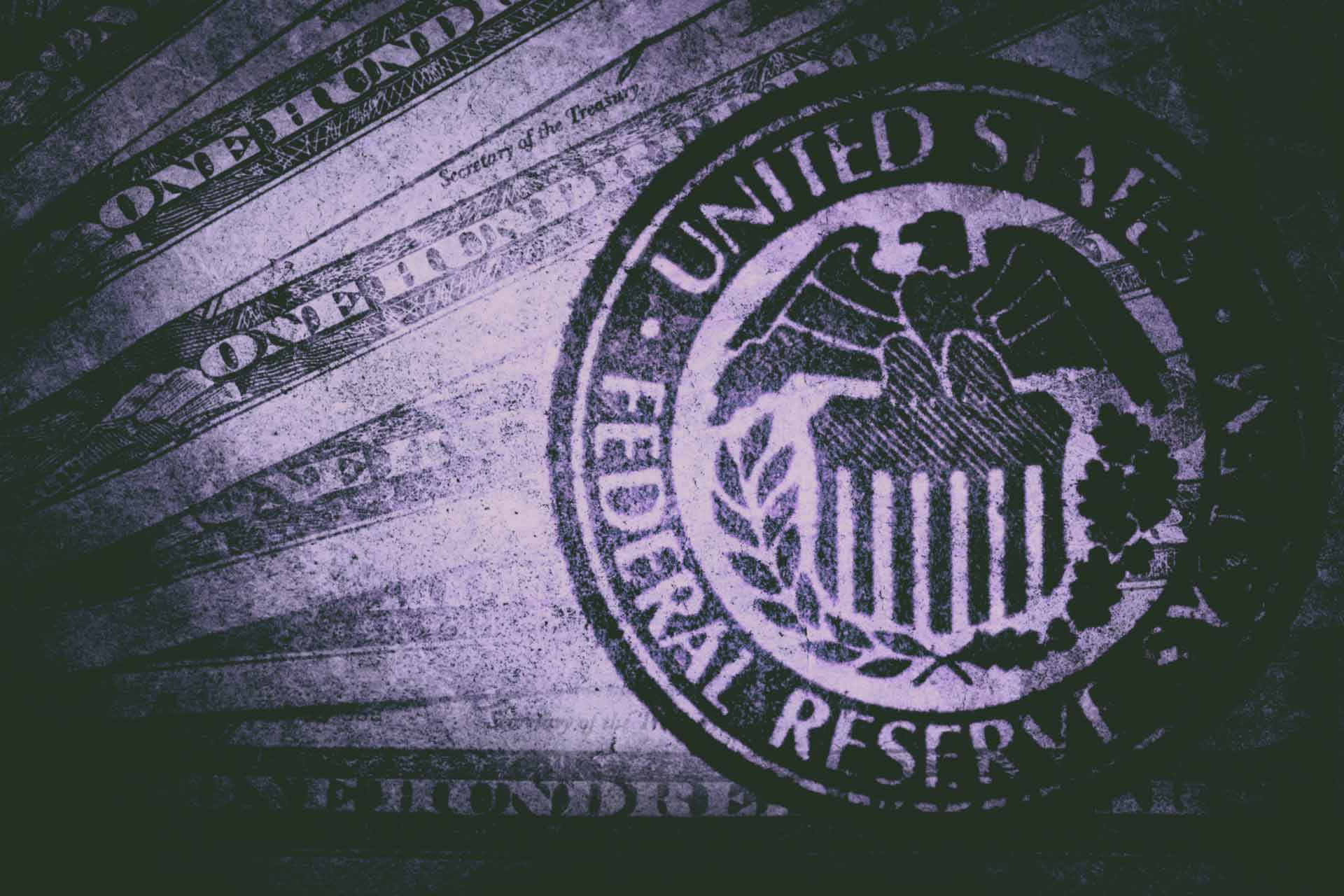 FOMC Hangover, Aussie Jobs Beat
Summary: Overnight US equities fell, the dollar, which was primed for a bounce gained, and bond yields traded higher with markets digesting a more hawkish than anticipated Fed meeting. We discuss Fed takeaways and the Aussie jobs data.
---
Overnight US equities fell, the dollar, which was primed for a bounce gained, and bond yields traded higher with markets digesting a more hawkish than anticipated Fed meeting. With the US recovery gathering steam and global price pressures on the rise, the Fed have shifted and are beginning to "'talk about talking about" taking their foot of the gas and winding back emergency policy measures. The road has forked, with the path to normalisation now being flagged.
The Fed is now signalling two rate hikes by end of 2023 according to the updated dot plot projections and turning to the subject of tapering asset purchases. Although nothing concrete on the latter at this stage. The shift in the dot-plot was more hawkish than expected headed into the meeting as consensus had anticipated the Fed would largely stay the course with perhaps just 1 2023 hike. With 7 committee members looking for a hike in 2022, the dot plot is not far off a consensus for lift-off in 2022. The punchbowl giveth, and the punchbowl taketh, with a hawkish surprise souring sentiment across risk assets.
The Fed estimates core PCE at 2.1% for 2022 and project it will stay at that level in 2023. Looking at the distributions of participants' projections for PCE inflation 8 committee members see inflation at or below 2% next year and 6 expect it to remain at that level into 2023. However, there are only 5 committee members that asses the federal funds rate will remain unchanged in 2023. It looks like for some the commitment to stay the course with respect to average inflation targeting is wavering, perhaps an acknowledgement of less transitory inflation? As the chasm between reality and the transitory narrative grows ever wider, mounting global price pressures may be presenting inflation concerns for some members. The hawkish shift in reaction function outlining what wasn't said - inflation may be much less transitory than Fed wants.
With equities hovering around ATHs headed into the meet, it seemed investors were confident the Fed would not rock the boat. Although the ensuing Fed-led market reaction details a hawkish surprise, this is more likely a digestion process as opposed to the start of a more drawn-out correction. It's a long summer ahead of Jackson Hole and for now liquidity remains intact, though the Fed have blinked on inflation.
We continue to look for lift-off in 2023, with tapering starting late this year/early next year. The Jackson Hole meet in August could well serve as a signalling forum for the Fed to flag an impending policy shift and taper turn, with pressure growing to withdraw accommodation as the economy recovers and inflation pressures gather steam. As focus shifts to the impact of higher inflation and scaling back QE a different market regime may ensue, with rising inflation and taper talk becoming a catalyst for increased volatility as we pass the point of peak accomodation. For now, though abundant liquidity is still in play.
We continue to expect higher bond yields, with the Fed messaging and acknowledgement of inflation adding to our conviction. Over the coming quarters the labour market recovery should continue to sequentially accelerate supporting the trajectory toward "substantial further progress" and a more concrete timeline on tapering to be delivered. Several states will end the additional $300/week unemployment benefits from mid-June promoting return to the workforce, in addition school reopenings continue also promoting increased return to work and supporting the notion that the overall trajectory is clear toward restoring the labour market at an increasing pace as the year progresses. Higher yields and mounting inflationary pressures are supportive of commodity-heavy indices, cyclicals, and real economy stocks, but are difficult for multiple highflyers and speculative portions of the market to navigate. The higher that yields go, the more pressure is on this rotation.
Meanwhile in Asia, equities have followed Wall Street lower but trade off worst levels. Locally the focus has shifted to a speech delivered earlier today by RBA Governor Lowe and the stellar employment data that continues to showcase the Australian recovery and support the outlook for near term growth.
The May employment data delivered a big beat on expectations, the headline unemployment rate fell to 5.1% even as participation increased, rounding out the 4th largest quarterly fall in unemployment on record. Australian employment is now 1% above its pre-pandemic peak.
Notably the underemployment rate fell to 7.4% which is the lowest level in 7 years. Underemployment (those employed but wanting to and available to work more hours), another contributor to labour market slack, typically accounts for most of the weakness in wage growth, rather than unemployment itself. Numerous recent research concludes that in recent decades underemployment has had a stronger relationship with wage growth than unemployment.
Against this backdrop the spotlight remains on the RBA's ongoing challenge to meet mandated price targets, achieving their goal of a tighter labour market, wages growth and hence inflation. And alongside this their ability to wind back accommodative policy settings.
Governor Lowe has stressed the RBA's more reactive policy stance/inflation-targeting regime now requires actual, not forecast, inflation to be within the 2-3% target band before raising rates. This likely requires wages growth in the order of 3%, and a headline unemployment rate tracking 4% and probably below. The last time unemployment was close to 4% was back in August 2008. At present, the economy is far from full employment or full capacity, significant labour market slack remains, promoting weakness in wages and demand and limiting any underlying inflationary pressures.
Despite those end goals remaining a long way off the economy continues to track a stronger economic trajectory than forecast.
The continued recovery in the labour market raises the probability that the RBA are perhaps too pessimistic at this stage and that rates will lift off sooner than expected. However, the decline in labour market slack required to promote sustained wages growth in the order of 3% remains an unknown. Although in combination with a continued decline in underemployment and emergent skills shortages with closed international borders cutting off migrant workers, there is evidence that wages are turning a corner and could soon accelerate. Lowe citing today that there could be more upward pressure on wages if border remains closed for another year.
The data does add to our conviction that the RBA will allow for upside scenarios by not rolling the YCC reference tenor to Nov 24 note when the board reviews changes to its bond program in July. Were the RBA to extend, this would signal that the bank does not expect inflation to be sustainably back between their 2-3% target until late 2024, and correspondingly lift rates until late 2024 and beyond. Thus, losing the flexibility of any upside tail risks.
You can access both of our platforms from a single Saxo account.