Emerging Markets Brief : Pulling the trigger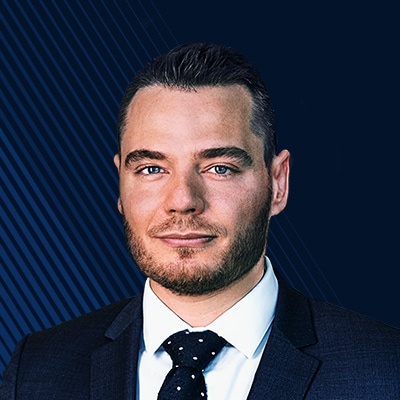 Christopher Dembik
Head of Macro Analysis
Summary: The Emerging Markets Brief is a new publication from SaxoStrats summarizing the latest macro and market developments in the EM world. This week, we focus on the DXY, tomorrow's Banxico meeting, the TRY and the surprising economic resilience of Russia.
---
What is our focus ?
The dollar index looks firmer today and is slowly approaching the 94.0 threshold. However, on a monthly basis, it remains in negative territory (minus 3%). Dollar bears have not capitulated yet and many traders still don't seem to be convinced it is the right moment to buy the USD. Since the beginning of the COVID crisis, the EM FX space is in dispersed order. EM-currencies most exposed to China's economy have been the most resilient while those from countries that were already in disarray before the health crisis continue to move lower, such as the TRY. With some noticeable exceptions such as Argentina, South Africa and Turkey, we start to see the beginning of economic stabilisation in the EM world, but the pursuit of economic recovery will be highly dependent on COVID-19 management, especially in Latin America, the evolution of the DXY after the U.S. presidential election and the amplitude of the Chinese growth impulse.
| | |
| --- | --- |
| Banxico Meeting Preview | Tomorrow at 18:00 GMT, the Central Bank of Mexico is expected to go ahead with its easing cycle, by cutting interest rates by 50bps at 4.50, in a move to support economic recovery following the sharp collapse in past Spring. It would be the fifth consecutive 50bps cut since the beginning of the crisis. The latest statistics confirm the economy is slowly recovering, with industrial production bouncing back strongly in June and people returning to work, but further monetary stimulus will be needed to get back to pre-Covid economic trend and to make up for the lack of strong fiscal push due to concerns over the level of debt. It is likely the central bank might allow inflation to stand temporarily higher in order to focus on economic recovery. Given the country's policy rate is among the world's highest in both nominal and real terms, the central bank has plenty of space to cut further interest rates at the remaining 2020 scheduled policy meetings. We continue to anticipate the policy rate will stand at 3.0% by year-end, which means there is room for at least two more 50bps cut in September and November meetings. |
| Russia has been quite resilient | Yesterday, the Federal Statistics Service Roostat released the preliminary Q2 GDP growth rate, at minus 8.5% YoY, with industrial production falling at minus 8.5% YoY and retail trade collapsing by minus 16.6%. During these extraordinary times, the country appears to be comparatively resilient. Not only Q2 GDP is less worse than that of many developed countries, but it is far to be the country's worse historical performance. In Q4 1998, GDP contracted by minus 9.1% YoY and in Q2 2009 it was out at minus 11.2%. However, there is a caveat: households' real income continues to decline, which could seriously jeopardize the recovery. It should logically force the government to move further away from its conservative-minded approach when it comes to spending in order to provide more solid backstop to households to face the crisis. We expect the government will have no choice but to increase spending much more than what it is initially planned in H2 this year, via printing fresh state OFZ government bonds. |
| FX policy management remains an issue in Turkey | Turkey had everything to succeed: strategic location, diversified industrial base, advanced infrastructure, qualified and low-cost labor etc. and yet it has failed due to disastrous FX policy management. The TRY market is completely broken due to political interventionism and desperate attempt to delay a formal rate hike. This inadequate policy strategy has been proved wrong in 2018 and it will be proved wrong again in 2020. The state banks that has been front line in defence of the TRY exchange rate are facing increased difficulties while the USD/TRY remains close to its historical level. The Central Bank of Turkey has postponed an unavoidable rate hike that is imperatively needed for the market to regain confidence. This is only a matter of time before it happens, but the longer the central bank waits, the more serious the situation will become. We have gone through balance of payment crisis in the past and we all know how bad it will end. The likelihood that Turkey will resort in a near future to IMF loan and capital controls is increasing with every minute that passes. |
Charts: Russia's GDP vs Oil Prices and Turkey's current account balance vs USD/TRY.
EM Markets Calendar:
August 13 Banxico Monetary Policy Meeting
August 13 Gold Production in South Africa
August 14 Industrial Production in China
August 24 Consumer Confidence in Brazil
August 31 China Manufacturing PMI
You can access both of our platforms from a single Saxo account.