Chart of the Week: France's government reshuffle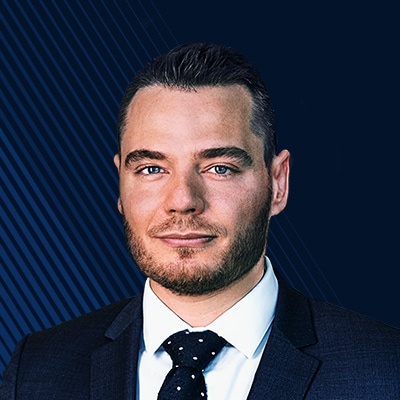 Christopher Dembik
Head of Macro Analysis
Summary: Our 'Macro Chartmania' series collects Macrobond data and focuses on a single chart chosen for its relevance.
---
Click here to download the new version of Macro Chartmania – more than 80 charts (versus 60 in the previous version) to assess the evolution of financial markets and the economy.
Macron's approval rating has recently improved on the back of the good COVID-19 crisis management, at 33% according to Kantar TNS, versus a lowest point at 21% reached in December 2018 when the nationwide Yellow Vest movement started.
In today's edition, we focus on the French reshuffle and the challenges ahead for the new French Prime Minister Castex. The cabinet reshuffle was widely expected. It is a tradition in French politics to change prime ministers after an electoral defeat in order to give French presidencies new impetus and sometimes new direction. In the present case, a new direction is quite unlikely. The new prime minister, Castex, is a right-wing senior civil servant (close ally of former president Sarkozy), expert on health and social issues that was until past Friday in charge of the COVID reopening. In this first TV interview to TF1 as prime minister, he did not suggest a fundamental change of policy. Castex and its predecessor Philippe are both traditional conservatives: "to be able to redistribute wealth one has to produce it first", people "can't expect everything from the state", pointed out Castex.
Commentators should pay off more attention to the PM's chief of staff: In our view, the most important information is that Macron personally chose the PM's chief of staff, Nicolas Revel, which is quite unusual. Revel is a close friend of Macron – they worked together under Hollande presidency – and an expert on health issue. This is a very clear signal that Macron wants to take more control over the reform agenda ahead of the 2022 election and that the new PM will have little or no room for maneuver.
Priorities and challenges:
Today, a first list of about 20 ministers should be unveiled. Some of the new government's priorities have already been disclosed and include: 1) having a better dialogue with unions and local officials - something the former government struggled with; 2) finding a compromise on the hotly contested pension reform by the end of the summer, and finally 3) implementing a new stimulus package that would especially promote traineeships and apprenticeships and that should be passed by the Parliament in September.
There is no need to say that the coming weeks and months will be very challenging for the new government. France is expected to be among the worst performing economies this year in Europe. The latest Q2 figures (PMI and business climate indicators) are less bad than initially expected. Thus, we believe the recession might be slightly less pronounced than forecasted, around -11% this year versus -12.5% according to the IMF. Even if we proved to be right, there is obviously no cause for celebration. We still expect that the worst is ahead of us in terms of increase in unemployment and bankruptcies. French people are well-aware of the deteriorating outlook. According to the latest INSEE consumer survey, 78% of respondents say they are afraid of rising unemployment in the next 12 months – a level that has not been reached since June 2013.
It will be of prime importance to unveil a new stimulus package to cope with the crisis. Timing is everything especially if the economy is dealing with an unprecedented recession and hysteresis effects on the economy that are really hard to pin down, as it is currently the case. We fear that the government is taking too much time to implement a new stimulus while Germany has already unleashed a second package in June worth about 3.8% of GDP (EUR 130bn) including temporarily VAT reduction, "child bonus" and investment in e-mobility among the main measures. Germany literally gave a masterclass in fiscal stimulus which unfortunately has very little chance of inspiring France. The government considers – wrongly – that the crisis is mostly a supply-shock with means that little need to be done to stimulate demand. Therefore, most of the focus is likely to be on relocation of supply chains, new measures to provide liquidity to companies most exposed to the crisis, investment in the future (green transition) and, as mentioned previously, the promotion of traineeships and apprenticeships.
Click to enlarge.
You can access both of our platforms from a single Saxo account.