FX Update: What could go wrong for USD bears?
Forex
ContentHub.Articles.MinutesToRead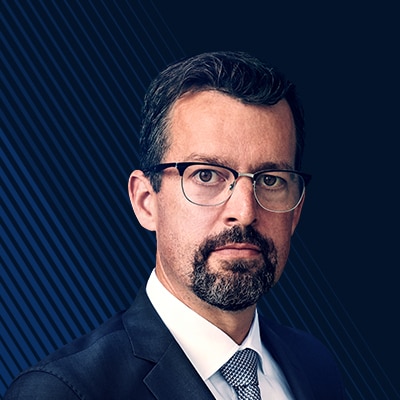 John Hardy
Head of FX Strategy
Summary: The best scenario for USD bears would be one in which the positive growth outlook elsewhere picks up relative to the already white hot US economy, especially now that the biggest US fiscal impulse is a done deal. But there are a few factors here that should make USD bears uncomfortable, and only one of those is the implications of not yet having seen peak Covid cases globally.
---
FX Trading focus: USD broke lower, but…what could go wrong for the USD bears
A look at recent chart developments firmly suggests that the US dollar is on its back foot and headed lower until proven otherwise, supported by the notion that the growth outlook is likely to pick up elsewhere in relative terms, and by the related fact that US stimulus does a great job of stimulating the rest of the world as much as it does the US economy (similar was the case back in the response to the global financial crisis – at that time most dramatically via monetary policy easing, and this time more directly through fiscal cash drops, which stimulate production in China and elsewhere and aggravate the yawning twin US deficits).
I noted a couple of concerns yesterday about the medium term risks for USD bears, including the eventual risk to global sentiment as the covid case count continues to reaching new highs (depressing the outlook, etc.). But there is another clear and present danger here for USD bears, and that is simply that USD downside tends to need (and often reflexively drives) a very supportive backdrop in overall risk sentiment and we are on incredibly extended according to a number of technical, valuation and sentiment measures in equities, both in the US and globally and it is hard to conjure up a notable extension higher here.
One additional possible source of concern that has been too ignored except in the specific case at times of the Russian ruble is the risk of the need to price in a geopolitical tension premium as Russia has massed troops on the Ukrainian border and the US-China tensions remain high, particularly in the wake of the recent joint US-Japan statement on the Taiwan Strait, their first joint statement on the issue since 1969.
This isn't to say that the US dollar can't go lower in coming days to a couple of weeks, but I am not wholeheartedly in the USD bear camp here and happy to jump ship at any sign of trouble. Even today, some of the price action in today's trade is not what the USD bears are looking for, especially the price action in AUDUSD this morning and arguably UDSCAD – and if any of the above concerns deepen, the G10 smalls could prove particularly vulnerable, even versus all of the G-3 currencies (USD, EUR and JPY).
Chart: AUDUSD
Technical developments are perhaps most difficult to interpret when the different time frames offer different interpretations, as here in AUDUDS, where recent tactical developments are bullish (strong rejection of the recent downside sequence) while arguably, we are still in a range and have yet to more firmly re-establish the uptrend, which requires a solid close north of perhaps 0.7800-25. Too early to tell if today's rejection of the overnight rally extension is hinting at a bearish tactical reversal, but certainly, a move back toward 0.7700 would throw the bullish case back into tactical disarray, and any deepening of the concerns noted above (Covid, global growth concerns, risk off from geopolitical developments, etc.) could flip the script suddenly to a more bearish outlook, although that would require a retreat back below 0.7650 to start.
Loud signals on inequality, social stability in Canada's budget
Canada announced a new budget yesterday that will see a somewhat more generous fiscal impulse of an additional CAD 101.4 billion, much of it on pandemic-related spending for businesses and healthcare, but other significant priorities include spending on national child-care, green transformation, and the federal minimum wage will be raised. These priorities fit with the increased focus on "social stability" we noted in our Q2 outlook, and this is underlined further in the tax side of the budget, which will limit some interest rate deductions for businesses and bring a new luxury tax on boats and expensive cars. Most interesting of all are a 1% tax on all unoccupied real estate owned by foreigners as well as a tax of 3% of revenues for "digital services" companies (clearly the infotech giants Facebook, Google, etc.) that will be assessed as of January 1 and "until an acceptable multi-lateral approach comes into effect". Such an approach is likely to be Yellen's idea of a global minimum tax and the next few years will be critical for whether the US can help lead a multilateral approach on that front or a more confrontational, unilateral Trump-style leader emerges again that encourages a crazy quilt of tax regimes and tit-for-tat trade/tax policies. A Canadian election is possible for as early as this year.
Table: FX Board of G-10+CNH trend evolution and strength
USD weakness is making the strongest statement among G-10 + CNH trend readings at -3.5, although it has pulled back from the extremes of this morning – note the CNH trading with a weak beta to the USD direction as the CNH is the last place to look recently for isolated momentum. Elsewhere, a mixed bag with no clear signals emerging in recent shifts.
Table: FX Board Trend Scoreboard for individual pairs
Note that EURUSD now has the strongest trend reading of any USD pair, as well as the lack of any long-entrenched trends (few pairs trending more than a couple of weeks).
Upcoming Economic Calendar Highlights (all times GMT)
1230 – Canada Mar. Teranet/National Bank Home Price Index

2245 – New Zealand Q1 CPI

0130 – Australia Mar. Retail Sales
You can access both of our platforms from a single Saxo account.