Footonomics by Jakobsen & Garnry #2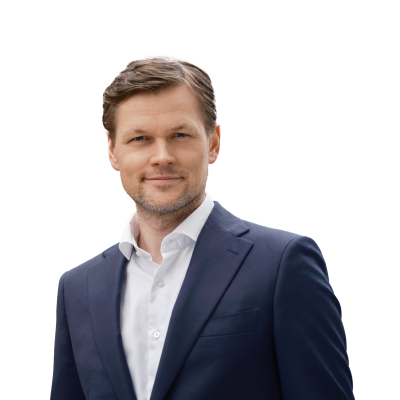 Peter Garnry
Head of Equity Strategy
Summary: Today's Footonomics is about Denmark vs Finland which are playing the first match in group B. Denmark wins on macro with a superior Misery Index - it is wonderful to be a Dane after all. On equities the match is between Novo Nordisk and Neste, which the Danish pharmaceutical company wins 2-1 on better equity fundamentals despite Neste being a high quality oil refiner. Steen's and Peter's prediction is that Denmark wins 1-0 over Finland.
---
Match: Denmark vs Finland
Macro: Danish Dynamite vs. Finnish Sisu
Denmark has clear win on the Misery Index (CPI + Unemployment + Budget deficit) with the low score of 8.3 vs. Finlands 13.7. Unemployment being the big difference.



Denmark is ranked 51st in GDP globally vs. Finland 57th. A draw.


Denmark has most losses in the European Championship at 14 (Whaaaaaat….) vs. Finlands 1st ever Championship. Congratulations. Finland win as the 1st Championship is amazing result.


Best football quotes: Denmark. Richard Møller Nielsen, the winning 1992 national coach: "..We must screw down the expectations. We change our tactic and play with long balls" vs. Finland. "Jari Litmanen should be made compulsory" Ron Atkinson. How can you beat.." long balls??… Denmark win.
Equities: Novo Nordisk vs Neste
Novo Nordisk, the world's largest insulin maker, wins 2-1 over Neste, one of Europe's largest oil refiners, as the Danish pharmaceutical company is cheaper on valuation (22.9 vs 25.4 on 24-month forward P/E ratio) and has a better return on equity (75.9% vs 23.3%). Neste scores a goal on a slightly higher expected growth rate (9.0% vs 8.1%). Neste is one of the highest quality companies in Europe but battling another high quality company is just a tough match.





Novo Nordisk has been riding the diabetes disease for decades with the Chinese looking to be the next growth leg. A recent spinoff of the company's insulin drugs is a new weight loss drug that has just got FDA approval based on trials showing 15% weight reduction, which according to Obesity Medicine Association is a "game changer".





Neste has performed outstanding over the past decade lifting operating margins from around 5% to around 17% today. Recently the refiner has taking the lead on renewable diesel and jet fuel as the refiner is transitioning its business towards the green transformation.
You can access both of our platforms from a single Saxo account.