Fixed income market: the week ahead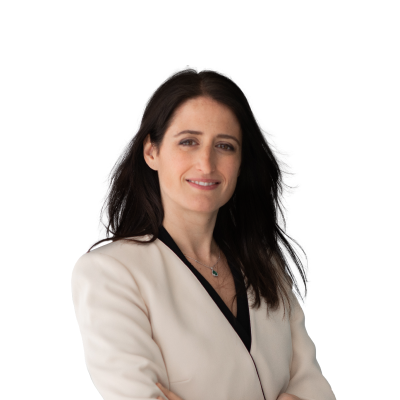 Althea Spinozzi
Senior Fixed Income Strategist
Summary: European sovereigns will rise as the ECB adds stimulus to the economy. However, the EU Summit starting on the same day as the ECB's meeting might hinder the market rally if an agreement over the Covid-19 recovery fund is not reached. The US yield curve will resume steepening amid talks of a stimulus package, and 10-year yields will test the 1% pivotal level. In the UK, Gilts will continue to rally as Brexit uncertainty weighs more on the economy than the rollout of a Covid-19 vaccine.
---
Prepare yourself for an exciting week where the European Central Bank meeting, Brexit and talks surrounding the fiscal stimulus package in the US will be dictating bond sentiment.
In Europe, the bond market is anxious to hear on Thursday how the ECB is planning to expand stimulus. For weeks central bankers have set high expectations for a new stimulus with Lagarde herself saying that she's willing to do whatever it takes to support the European economy. The ECB may be looking to expand the Pandemic Emergency Purchase Programme (PEPP) and to extend it until the end of 2021. If that were the case, it would undoubtedly give a boost to sovereigns in the periphery. If the ECB doesn't disappoint, we expect Portuguese 10-year yields to consolidate below 0%. Italian BTPs will offer the most significant upside as we will most likely see the spread between 10-year BTPs and the Bund falling below 100bps. It represents a tightening of approximately 17bps which will translate in a move up of roughly 2 points in BTPs' nominal prices. Italy is planning to sell up to 5.75bn of 4-year zero-coupon bonds and 7-year bonds on the same day as the central bank meeting. These auctions will be crucial to understand investors sentiment and trust towards the ECB.
The ECB meeting will not be the only noteworthy event in the European space this week. On Thursday and Friday, EU leaders will meet in Brussels to discuss the approval of the €1.8tn recovery fund. The market is currently underestimating the risk that the EU is running with Poland and Hungary exercising a veto on the Covid-19 recovering fund. On one side, there is the risk that money will not be delivered to the European economy in time. On the other, we have the frightening scenario that will see European countries dividing and potentially inducing the EU to break down. Hence while we can expect upside for European sovereigns due to the ECB meeting, a reversal is possible if an agreement is not reached this week at the EU Summit.
Talks to approve the fiscal stimulus package in the US will dictate sentiment in Treasuries this week. Treasury 10-year yields rose 6 bps and closed at 97 bps on Friday. This week, we expect them to test the 1% pivotal level. The headlines talk about a stimulus bill of $900bn in order to face front to a spike of coronavirus cases. A successful stimulus package will increase inflation expectations; hence a US yield curve steepener is expected. Longer-dated yields will rise faster lead by the 30-year. As mentioned in an earlier analysis, the key levels to watch out for are 1.50% in 10-year yields and 1.9% in 30-year yields. Critical is the testing of the 1.5% level in 10 year-yields as it will break the resistance line of Treasury yields' historical descending trending line since the mid-'80s. Hence, if yields rise above 1.5%, we will see volatility leaking to other asset classes.
In the UK, news surrounding Brexit and the rolling out of the BioNTech / Pfizer vaccine will take a central stage. The FTSE 100 has opened flat this morning while Gilts are considerably higher pointing to the fact that the market is more concerned about a hard Brexit rather than being optimistic about vaccine news. Gilts are likely to enjoy safe-haven status and rise throughout 2021 until the economy in the UK has not stabilized amid Brexit and the Covid-19 pandemic.
Monday the 7th of December
Japan: Outright Bond Purchases 1-3 Years and 25 Years

Australia: ANZ Job Advertisements, Foreign Reserves

South Africa: Gross and Net Reserves

China: Trade Balance, Foreign Reserves

Germany: Industrial Production

Eurozone: Bloomberg December Eurozone Economic Survey, Sentix Investor Confidence

Russia: Official Reserve Assets

Italy: Bank of Italy Report on Balance Sheet Aggregates

United States: Consumer Credit
Tuesday the 8th of December
Japan: Trade Balance, GDP numbers

France: Payrolls numbers, Trade Balance

Eurozone: Employment numbers, ZEW Survey Expectations, GDP numbers

Switzerland: Unemployment Rate

United States: Nonfarm Productivity, Unit Labour Costs, NFIB Small Business Optimism
Wednesday the 9th of December
China: Consumer Price Index

Germany: Trade Balance

United Kingdom: to sell £2.5bn bonds with 2035 maturity

United States: MBA Mortgage Applications, JOLTS Job Openings, US to sell 10-Year Notes reopening

Canada: BoC Rate Decision

Russia: CPI numbers
Thursday the 10th of December
Japan: PPI numbers

United Kingdom: GDP numbers, Industrial Production, Manufacturing Production, Index od Services, Trade Balance

Eurozone: ECB Main Refinancing Rate, ECB President Christine Lagarde Holds Press Conference, European Council meeting starts

Italy: selling 2.75bn Euros of 0 coupon 2024 bonds and up to 3bn Euros of 2027 Bonds

United States: Initial Jobless Claims, CPI Index, Bloomberg Consumer Comfort, Monthly Budget Statement, Selling 30-Year Bonds Reopening
Friday the 11th of December
Eurozone: European Council meeting continues
Japan: BOJ Outright bond purchases across various maturities ranging from 1 to 10 years
Germany: Consumer Price Index
China: Foreign Direct Investment
Italy: Industrial Production, Unemployment Rate
United Kingdom: BoE/TNS Inflation Next 12 Months, BOE Publishes Financial Stability Report
Russia Trade Balance, GDP numbers
United States: PPI numbers, University of Michigan Sentiment and Inflation forecasts

(1-, 5-, and 10-years), Fed's Quarles Discusses Bank Supervision
You can access both of our platforms from a single Saxo account.