Macro Dragon: WK # 39... Flash PMIs, Nike, Costco, RBNZ, Turkey, Norges Bank + Mnuchin/Powell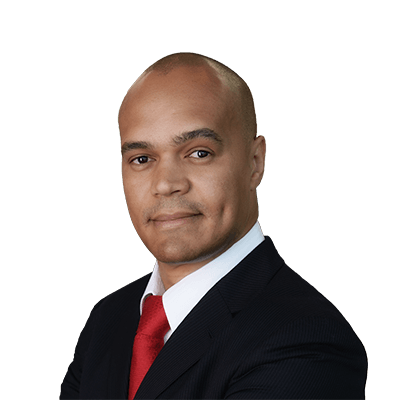 Kay Van-Petersen
Global Macro Strategist
Summary: Macro Dragon = Cross-Asset Daily Views that could cover anything from tactical positioning, to long-term thematic investments, key events & inflection points in the markets, all with the objective of consistent wealth creation overtime.

---
(These are solely the views & opinions of KVP, & do not constitute any trade or investment recommendations. By the time you synthesize this, things may have changed.)
Macro Dragon: WK # 39... Flash PMIs, Nike, Costco, RBNZ, Turkey, Norges Bank + Mnuchin/Powell
Top of Mind…
Happy Monday Folks & Welcome to WK # 39…


Hope everyone had a gratitude, abundant & restful filled wkd.


What kind of week are you trying to have up ahead?



Markets

: US equities in the form of the S&P 500 & Nasdaq-100 continued to pullback, taking us into 3 consecutive wks of retractions – again, this is the norm, not the exception after having had a super bullish run.



Their retractions have decelerated compared to previous two wks at -0.64% & -1.36% at, at 3319 & 10,937

. Its worth paying attention to the volumes over the last three wks, significantly higher (in some cases almost double) than the volumes of the previous bullish wks in Aug & Jul.


Some of that may simply be seasonal & obviously some of that may simply be the VERY CONSENSUS (Which does not make it wrong! In fact consensus is right most of the time) view that things will get shaky going into the US elections. The Dragon's skew is very different going into the elections, yet more importantly bottom line, the elections are tactical, the goliath liquidity regime is strategic – don't get it twisted.


If you missed it last wk, check the post-mortem on the Fed - Macro Dragon: SNOW +112% debut, Fed In-line, + Japan's "Sugar". & as well as meteoric pop in the pure cloud computing play, Snowflake.


Also our very own, more American than Apple Pie, John Hardy has put together a roadmap for Nov 3. US Election Primer: The Final Sprint to November 3rd.


And note we will soon have a designated US elections section on your research tab in the SaxoTraderGo interfaces & website.



Commodities

: You've been hearing of the Dragon liking oil (my sales traders have gone tone deaf on this) & last wk did not disappoint as WTI & Brent popped by +10.1% & +8.3% respectively to 41.11 & 43.15.


For the reflationists (& deflationists for that matter) out there, while noting energy, also note copper has now clocked its 5th bullish wk in 6, with a +2.6% lift to 311.95 (hmm… wonder how Chile & that peso is doing).



Gold

up for two wks in a row is consolidating on the grind up at 1951, +0.53%. Silver on the other hand is 1 for 3 on the winning skew, with +0.20% to 26.79 as it finally eked out a winning wk. Bitcoin on the other hand – which hit a wall a few wks back, yet note as long as 9600 holds the bullish breakout is still intact – had a solid wk at +5.43% to 10,891. Kudos to the folks that played this, as KVP was talking about how the risk-reward skew was fantastic at the c. 10,000 lvl, despite the disappointing price action after getting above 12K… Again, things take time.


Lastly on currencies, we got our first pullback in 3 wks for the DXY at a solid -0.44%... G10 generally unremarkable to KVP (GBP does not count, as its got a ton of Brexit noise), would have expected stronger showing on the like of NOK & CAD given energy, but hey… what does KVP know. One last think DollarYen is doing exactly what we've been talking about on the Dragon, watch out for our 4Q piece on KVP's take on the exit of Godzilla (Abe) & the structural implications on DollarYen (Which also has some icing on the cake from an exposure perspective for the tactical side of the book).



Earnings:

From an earnings perspective some of the big names to look out for this week are Nike (Tue), Accenture (Thu) & Costco (Thu).



Economics:

2nd last wk of the month implies that we got flash PMIs across the board this Weds.


Out of the US we will also have Durable Goods, Richmond Mfg. Index & New Home Sales (Attention will be on the Fed, see below).


EZ will see private loans, Money Supply & German IFO Business Climate survey (remember Peter flagging how GER ZEW crushed the numbers last time: Strong ZEW number suggests significant upside in European equities).


CH is quiet this wk with really only the CB leading index on the radar (last wk's Monthly growth data was predominantly better than expected, IP was +5.6%a 5.1%e, Retail Sales +0.5%a 0.0%e).



Politics:

Again US election domination as we are just getting within touching distance of the Nov 3 big day!



Central Banks:

A NG 12.50 % e/p, RBNZ 0.25 %e/p, BoT 0.50% e/p, SNB -0.75% e/p, NO 0.00% e/p, TU 8.25% e/p, MX 4.25%e 4.50%p


Lagarde set to speak on Monday 20:45 SGT


Minutes are also due on Tue out of Brazil's Central Bank



Fed Speak:

Fed Board Meeting on Community Reinvestment Act, Brainard, Evans, Barkin, Mester, Rosengren, Quarles, Daly, Bullard, Williams.


Powell & Mnuchin will go before the House's Financial Services Panel (22:30 SGT on Tues).



Holidays:

Japan is out on Mon & Tue – always potentially an implication that yen crosses could lag big moves one way or another until JP gets back in.
-
Start-to-End = Gratitude + Integrity + Vision + Tenacity | Process > Outcome | Sizing > Idea.
This is the way
KVP
You can access both of our platforms from a single Saxo account.