Market Quick Take - September 15, 2020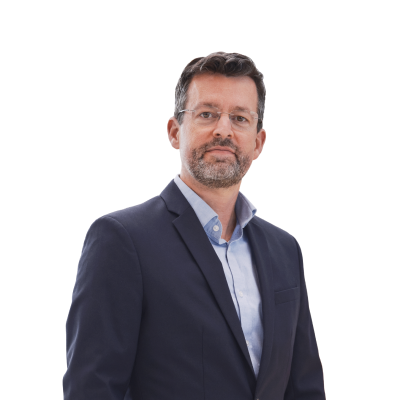 John Hardy
Head of FX Strategy
Summary: US markets rebounded off the support area that was tested late last week with a sizable gain, though that gain looks less remarkable when considering the recent expansion of trading ranges, and European stocks remain bogged down in lackluster ranges. The US dollar weakened yesterday and overnight, particularly against an aggressively stronger Chinese renminbi, as headlines touting a Chinese recovery that is gathering speed.
---
What is our trading focus?
S&P 500 Index (US500.I)

and NASDAQ 100 Index (USNAS100.I) – US equities posted solid gains yesterday after having a look at what now has been doubly underlined as key support for the Nasdaq 100 index in the 11,000 area and just below 3,290 for the S&P 500 Index. Given the scale of the sell-off into the lows last week, however, bulls have a lot of work to do to recover lost ground. One element that can hold the indices back from resuming the bull market in full force in coming weeks is the uncertainty ahead of the US election.



STOXX 50 Index (EU50.I)

– while the US posted a strong session yesterday, European stocks remain bogged down within a remarkably persistent range, perhaps in part on a rebound in the EUR, as EURUSD threatens 1.1900 again this morning, and on the EU recently proving the new global center of COVID-19 case resurgence. The STOXX 50 Index has criss-crossed the 200-day moving average (currently near 3,290), although it has yet to cross below the 100-day moving average that it first broke above in June – that is fast rising from around the 3,200 level. To the upside, the prominent high is just ahead of 3,400.



Spot Gold (XAUUSD), spot Silver (XAGUSD)

- A succession of lower highs look set to be broken with gold joining the risk on rally in equities. Adding some strength to the bid is the weaker dollar, not least against the Chinese renminbi. A burst of strong Chinese data overnight has sent the dollar to its lowest level in more than a year. With China doing the heavy lifting, silver has also rallied strongly with the XAUXAG ratio falling to 71.6 and the price to local resistance at $27.50/oz ahead of $28.30/oz. In gold, the break above last week's high could now see it once again target the psychological important $2000/oz. Focus being Wednesday's FOMC meeting.



WTI Crude Oil (OILUSOCT20) & Brent Crude Oil (OILUKNOV20)

-

both struggles to find a bid despite rallying equities. A rising overhang of supply and uncertainty about the timing of when demand will recover from the pandemic-driven collapse the overriding focus. Ahead of IEA's Oil Market Report today, OPEC yesterday revised lower demand for its crude oil by 1.1 million b/day as it revised lower the global demand outlook for both 2020 and 2021. BP Plc meanwhile in a bold call said the relentless growth in oil demand is over. Key support in Brent remains the series of lows around $39.30/b.



USDCNH

– the Chinese renminbi strength has continued aggressively as USDCNH traded below its 200-week moving average overnight for the first time in over two years. This strength is remarkable as it shows the renminbi strengthening across the board against most major currencies.



EURUSD

- EURUSD continues to pull higher after testing key range support last week – with notable resistance in the 1.1900-1.2000 zone after the 1.1912 Fibonacci retracement level was probed in the wake of the ECB meeting last week without breaking. Hard to believe we will see fireworks until the other side of tomorrow's FOMC meeting.



Ocado (OCDO:xlon)

- reports Q3 sales £587mn up 52% y/y increasing the revenue growth rate from 35% y/y in Q2. However, revenue was lower q/q as restrictions in the UK eased in Q3 vs Q2 and thus lowered demand for online grocery.



H&M (HMb:xome)

- preliminary Q3 results show revenue declined 19% y/y to SEK 50.9bn and pretax profits fell to around SEK 2bn down from SEK 5bn a year ago. The company says performance was better than expected and that only 200 stores were temporarily closed during the quarter.



Adobe (ADBE:xnas)

- reports FY20 Q3 earnings (ending 31 August) tonight after the US market close. The company has done well during the COVID-19 pandemic and as a result the valuation has increased significantly. Read our earnings preview on Adobe from last Friday

here

.





30-year US Treasury (30YUSTBONDDEC20):

it is important to monitor long Treasury maturities as the Federal Reserve start its two-day meeting this week. The yield on the 30-year Treasury looks to be lower compared to the end of last week suggesting that the market expects the Fed to support the long-end of the yield curve.
What is going on?
Boris Johnson's Brexit Bill passes first vote in the House of Commons -

the new Brexit Bill that would give the UK leadership the power to override portions of the original Brexit withdrawal agreement passed its first test, but is far from becoming law and a number of Conservative politicians and MP's are against it. Boris Johnson claims that it is a necessary to retain the power to enact its provisions if the EU continues to make "absurd" threats in negotiating the post-Brexit transition period trade deal.



China's reported its first year-on-year growth this year in Retail Sales

as the August figure came in at 0.5%, suggesting that the Chinese recovery seems is picking up steam. China Aug. Industrial Production likewise showed its fastest year-on-year growth rate at +5.6%.



Spot Platinum (XPTUSD)

- continues the rally that started a week ago when the World Platinum Investment Council downgraded its 2020 supply outlook to a deficit from a surplus. While platinum has yet to challenge the January high at $1022, the XAUXPT ratio has fallen to 2.04 (ounces of platinum to one ounce of gold), near key technical support at 2. Having seen constant demand since May, total holdings in ETF's backed by the metal reached a new record on Friday at 3.7 million ounces.
What we are watching next?
20-year Treasury auction

- Today the Treasury will reopen the 20-years Treasury to raise $22bn. We expect it to price at market level as the Fed starts its two-day meeting.



FOMC meeting up tomorrow

- There is little anticipation that the Fed is set to bring new guidance to the table after recently rolling out the results of its long-term policy review and its intention to move toward an average inflation targeting (AIT) regime that would see it slow to react to any rising inflationary pressures, but the Fed can't avoid making some impression of its stance as it will provide its latest projections for the economy and monetary policy for the first time since June, when the US economy was still in the very early days of the bounce-back from the COVID-19 outbreak.



US August Retail Sales tomorrow will

be an interesting one to watch for the ongoing strength of the US recovery after the July figure managed to exceed pre-COVID-19 records. At the beginning of August, US federal unemployment benefits were sharply reduced and a second stimulus check has been held up as Congress battles over the status of further stimulus packages for the economy in this very political season ahead of the US election.
Economic Calendar Highlights for today (times GMT)
0730 – Sweden Aug. Unemployment Rate

0800 – IEA's monthly Oil Market Report

0800 – Norway Aug. Region Survey

0900 – Germany Sep. ZEW Survey

1230 – Canada Jul. Manufacturing Sales

1230 – US Sep. Empire Manufacturing

1315 – US Aug. Industrial Production and Capacity Utilization

2030 – Weekly crude stocks from American Petroleum Institute
Follow SaxoStrats on the daily Saxo Markets Call on your favorite podcast app:
You can access both of our platforms from a single Saxo account.