Market Quick Take - December 7, 2020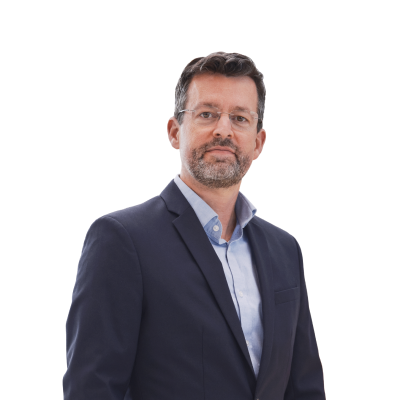 John Hardy
Head of FX Strategy
Summary: US equities closed at a new all-time high last week, even as the US November jobs report was quite disappointing, showing weak payrolls growth. Interestingly, US yields jerked higher again after the weak report and will remain an important focus this week. Markets are hopeful that a new stimulus deal could be passed as soon as today. The event risk highlight of the week is the ECB meeting coming up on Thursday.
---
What is our trading focus?
Nasdaq 100 (USNAS100.I) and S&P 500 (US500.I)

- Price action somewhat muted in the major indices and the most interesting development on the sidelines was the fresh rise in long US yields on Friday despite a weak jobs report. If yield rise to fresh post-Covid breakout highs, we may see interesting divergences in momentum versus value that have cropped up at times in recent weeks, with momentum possibly underperforming, and therefore the Nasdaq 100 underperforming the broader market.



UDSCNH

– despite a consolidation in the US dollar to the strong side in the wake of a weak jobs report (more on that below) ahead of the weekend, the Chinese currency has posted fresh highs against the greenback to start the week, with the offshore CNH leading the charge and at a larger than normal premium to the CNY as USDCNH approaches 6.5000. There are no major chart points from here until below 6.30, save for perhaps an upward sloping trend-line coming in around 6.40 currently. The USDCNH has been in a persistent slide as China maintains a tighter monetary policy than any other major country and its economy has benefitted from massive demand side stimulus around the world in response to the pandemic.



EURGBP and GBPUSD

– Sterling has been trading on the defensive since even before French president Macro weight directly in on the status of talks ahead of the weekend, and it is time for some signs of a final breakthrough in negotiations – or some agreement in principle with minor details to be worked out over the coming months – if sterling is to avoid a deeper sell-off. The most pivotal level for major sterling pairs is the huge 1.3500 level in GBPUSD, which was briefly exceeded on Friday, but after the greenback put up a bit of a fight ahead of the weekend, the pair is trading well back below that level to start the week.



Gold (XAUUSD)

trades higher this Monday, but still below key resistance at $1850/oz, while silver (XAGUSD) and platinum (XPTUSD) trade softer amid renewed tensions between the U.S. and China. Dollar weakness and a rise in U.S. ten-year breakevens above 1.9% to a 19-month high have during the past week been offsetting a continued reduction in total ETF holdings. The short-term focus remains gold's ability to challenge and potentially break the band of resistance between $1850/oz and $1860/oz.



Copper (COPPERUSMAR21)

has made a small retreat from a seven-year high on geo-political tensions with the market contemplating whether this key industrial metal has outrun current fundamentals. Despite surging higher, speculators only increased bullish bets by 7% in the week to December, potentially a sign of fading interest at current levels. Chinese imports, an important gauge, fell for a second month in November by 9.2% to a six-month low.



ECB will deploy more stimulus and the periphery will benefit from it (10YBTPDEC20)

. This week's sentiment in the periphery is going to be dictated by the ECB meeting on Thursday. The market expects and expansion and extension of the Pandemic Emergency Purchases Programme (PEPP) which will give a boost to sovereigns of the periphery. Portuguese 10-year government bond yields will most likely consolidate below 0%, while the biggest to gain will be long term Italian sovereigns.



US Treasury yields resume their rise to 1% pivotal level amid stimulus bill talks (10YUSTNOTEMAR21)

. The US yield curve is resuming its steepening as a relief bill is being discussed again. We might see 10-year yields to test the pivotal 1% level, especially as breakevens rise too. Treasuries will need to trade above 1.5% in order to break their historical descending trending line and cause volatility in the equity market.
What is going on?
The US November jobs report was a weak one

- the official November US Nonfarm payrolls change came in at a much weaker than expected at +344k vs. +540k expected and +877k the prior month, suggesting that the renewed lockdowns and activity restriction in the face of the Covid-19 resurgence are slowing hiring. As well, while the Unemployment Rate dropped 0.2% as expected to 6.7%, the participation rate was also 0.2% lower and thus suggests there was major headway made in improving overall employment levels.



China's November Exports rose 14.9% year-on-year

– the highest reading in more than 18 months as China's economy was heavily boosted by the demand-side stimulus response to the Covid-19 crisis last spring.



Airbnb is lifting its IPO price range.

The initial price range was $44-50 per share but has been lifted overnight to $56-60 per share. This is a 20% increase and a narrower price range indicating strong demand from institutional investor. Our view is that investors will use Airbnb as a pure technology play on the revival of the travel and leisure segment over the next two years.
What we are watching next?
Brexit situation needs a refresh and further signs that a deal is nearing, or else.

Brexit negotiation intensified at the weekend, with direct conversations between UK Prime Minister Boris Johnson and the EU's Ursula Von Der Leyen. Sources close to the talks suggest that some agreement may have been reached on the fisheries issue, but that the "level playing field" or state aid issue the last main sticking point. The Irish Prime Minister Martin said the situation is "50-50" on the prospects for a deal. Meanwhile, the UK plan for a customs border across the Irish sea is said to be in a mess and won't be ready for the end of the Brexit transition period at the end of this month.



The ECB meeting this week – what will Lagarde and company bring to the table?

The ECB is universally expected to announce further easing at its meeting this Thursday, with an extension of the horizon of its purchase programmes PEPP (pandemic emergency purchases) and TLTROS likely expanded and extended through at least the end of next year and possibly longer. Rate cuts are thought to be off the table – and are perhaps the only thing that could directly tame the euro's recent rise (unless risk-off and/or rising US yields become a focus).



Airbnb and DoorDash IPOs.

Airbnb lifted its IPO range overnight (see above) indicating strong demand. The shares are expected to trade on Thursday with the Saxo ticker code ABNB:xnas. DoorDash lifted its price range to $90-95 per share from $75-85 per share on Friday driven by strong investor risk appetite following the strong Q3 earnings from its Chinese competitor Meituan. DoorDash will trade under the Saxo ticker code DASH:xnys.
Earnings releases expected this week. It is a thin week on earnings as we are outside the earnings season but earnings from Lululemon Athletica and Adobe are worth watching as both companies are priced for perfection and thus carry an intrinsic skew for a negative surprise.
Monday: Coupa Software

Tuesday: Ferguson, Brown-Forman, Chewy, AutoZone, Ashtead Group

Thursday: Costco Wholesale, Oracle, Broadcom, Lululemon Athletica, Adobe
Economic Calendar Highlights for today (times GMT)
0830 – Sweden Riksbank Meeting Minutes

1500 – Canada Nov. Ivey PMI

0030 – Australia Nov. NAB Business Conditions
Follow SaxoStrats on the daily Saxo Markets Call on your favorite podcast app:
You can access both of our platforms from a single Saxo account.