Market Quick Take - August 11, 2020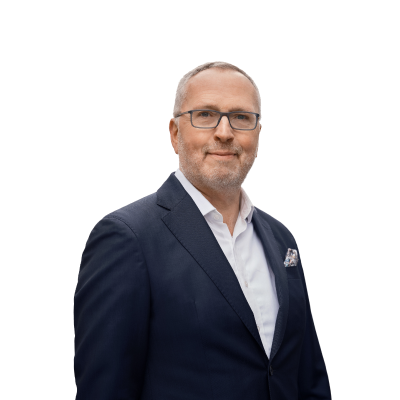 Ole Hansen
Head of Commodity Strategy
Summary: Equity futures advanced in Asia overnight, extending a rally that has taken the S&P 500 within striking distance of its all-time high set in February. Technology stocks meanwhile are playing catch up after ending lower on Monday in response to simmering U.S. China tensions that may impact the sector. The dollar trades a tad softer while the risk-on sentiment and higher real yields have pushed gold back below the psychological important $2000 level.
---
What is our trading focus?
S&P 500 Index (US500.I)

and NASDAQ 100 Index (USNAS100.I) – US equities are gaining today in what could become the seven-straight session with equities higher. S&P 500 futures are less than a percent from a new all-time high at 3,372 which is obviously getting the market's attention. The JOLTS job openings for June were much better than expected highlighting a labour market that is healing despite the ongoing challenges with COVID-19 supporting the growth outlook for equities.



German DAX (DAX.I) -

has broken above last week's highs and aiming at the 13,000 level again. Several macro indicators have lately indicated that Europe's economy is well under way in terms of its recovery. The EURUSD momentum has also completely stopped for now which is supporting European equities short-term. But spectators of market history would know that a weaker USD has historically been good for European equities. Something worth having in mind.



Spot Gold (XAUUSD) and Spot Silver (XAGUSD)

- both trading lower with risk-on sentiment elsewhere weighing while the 10-year US real yield has moved higher towards –1%. It's raising the risk - as we highlighted yesterday - that both metals need a period of consolidation to validate the recent surge, before eventually moving higher. Having broken back below $2000 the metal will now be looking for support at $1980 ahead of $1920, the 2011 peak. Silver meanwhile outperformed gold yesterday as copper recovered strongly from its Friday slump. But once again, XAUXAG found support at 69.30, the 10-year average for this ratio, a signal that silver may struggle to move higher without the support from gold.



Brent Crude Oil (

OILUKOCT20)

and WTI Crude Oil (

OILUSSEP20)

- both bid again this Tuesday while they continue to trade within their established ranges. The market continues to take comfort from Saudi Aramco's prediction that demand, despite regional covid-19 challenges, will continue to recover through the rest of the year. Adding support was a drop in coronavirus hospitalizations in some U.S. states, signs the U.S. may move forward with another stimulus deal together with expectations of another bumper drop in US stock piles when the EIA reports on Wednesday. In focus are monthly oil market reports from EIA today, OPEC Wednesday and IEA on Thursday. Having stayed range-bound for almost three months, a sudden move could jolt the market, but for now Brent remains stuck in a $42.50 to $46.50 range.





EURUSD

– the USD has recovered from a cycle low following Friday's job report which supported short-covering. According to the latest COT report, speculators lifted their dollar short across ten IMM currency futures to a nine-year high in the week to August 4. However, just like the previous five weeks, the expanding dollar short position was almost solely driven by another rise in the euro net long to a fresh record of €22.6 billion. On that basis the dollars short-term outlook remains closely tied to developments between these two major currencies. Focus on resistance at 1.19 with consolidation risk to 1.1625 (the 38.2% retracement of the latest strong rally wave in July).



Vestas (VWS:xcse)

- the world's largest wind turbine maker reports Q2 earnings this morning showing revenue at €3.54bn vs est. €2.65bn and raising the fiscal year revenue guidance to €14-15bn against expectations of $13.8bn. Operating income is coming in a bit below estimates but the guidance should lift investor sentiment in today's session. The results are very strong and underscore the robustness and growth outlook for Vestas which is well-positioned to take advantage of the green transformation over the coming decades.
What is going on?
Traders have reduced but not removed expectations that the Fed will move towards a negative-rate policy.

This after the Fed funds futures contract for December 2021 on Monday dipped back below the 100 level for the first time in three weeks. A negative Fed funds rate remains priced in from March 2022 and beyond.



EU keeps its AAA-credit rating despite massive stimulus

and disagreement over futures taxes and policies. Moody's said the tax mechanism in the €750bn rescue fund to deal with COVID-19 is not the main reason for determining the credit rating but the bloc's ability and willingness to service their debt.



Global COVID-19 cases surpassing 20 million doubling in only six weeks

whereas it took six months to reach 10 million cases. The virus is still accelerating in India and outbreaks across nursing homes in several countries are pushing up the fatality rate.
What we are watching next?
WASDE on tap

– The US Department of Agriculture will on Wednesday issue its latest World Agriculture Supply and Demand Estimate. The report will contain the first survey-based yield estimate instead of the weather-adjusted yield models used in previous months. It is expected to show plentiful supplies of U.S. grains following a so far weather friendly growing season. Analysts see the corn yield at 180.5 bushels per acre (bpa) and the soybean yield at 51.2 bpa, which would be the highest and second highest yields reported by USDA in their August report.



Where's the next round of US stimulus?

The two sides are still unable to come together in the latest round of negotiations although the Democrats have lowered their stimulus package size to $2trn getting it closer to the demands of the Republicans. It is very likely that we will get a deal soon around $1.5trn as the fiscal impulse is the key driver for the recovery and Congress knows this.





US-China trade deal review meeting on August 15

to discuss the progress so far on the trade deal signed earlier this year. Under the first phase of the trade deal China pledged to boost purchases of US goods by around $200bn over the 2017 levels across agricultural and energy sectors. So far, China has bought 5% of the energy products needed to meet the phase one first year goal. China has said the COVID-19 crisis has delayed purchases.



US July CPI numbers are due tomorrow

with consensus looking for a 0.3% m/m jump extending on June's 0.6% m/m jump. Real yields have been one of the market's obsessing points the last couple of months as their collapse have been driving the 'everything bubble' across all asset classes despite the ongoing pandemic and economic fallout. Real yields are measured using break-even rates which are tied to inflation-projected government bonds, but others are using realised inflation numbers and as such the CPI number could get a fair amount of attention this week.
Economic Calendar Highlights for today (times GMT)
06:00 – UK Jul. Jobless Claims Change

09:00 – Germany Aug. ZEW Survey

12:30 – U.S. Jul. PPI

16:00 – EIA's Short-Term Energy Outlook (STEO)
Follow SaxoStrats on the daily Saxo Markets Call on your favorite podcast app:
You can access both of our platforms from a single Saxo account.