Market Quick Take - April 21, 2020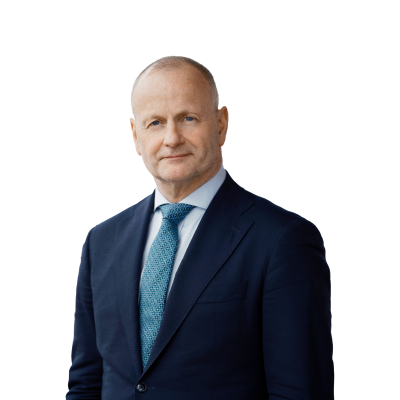 Steen Jakobsen
Chief Economist & CIO
Summary: The May US crude oil future plunged into unprecedented and deeply negative territory below negative 35 dollars per barrel briefly before rising back above zero as it is set to expire today. Elsewhere, it appears markets are rolling over into a more defensive stance and we continue to watch Europe and the euro ahead of a critical EU council meeting on Thursday.
---
Markets are in a defensive stance, spooked by the historic pre-expiry squeeze on longs in the front-month WTI crude oil contract to almost negative 40 dollars per barrel and at the margin on news that North Korean leader Kim Jong Un is in fragile medical condition after an operation.
What is our trading focus?
10YBTPJun20 – the Italian June, 10-year sovereign bond future

–

pressure continued on Italian sovereign bond futures yesterday after German Chancellor Merkel spoke yesterday (see below). We continue to watch this instrument as a direct proxy for the risk of an Italian sovereign debt crisis in the event Italy is seen wanting to exit the EU or default on or redenominate its debt.

OILUSJUN20 (WTI crude) and OILUKJUN20 (Brent crude)

– The May contract hit negative $40 dollar yesterday as the stress in the U.S. oil market was laid bare for everyone to see. Lack of storage capacity at Cushing, Oklahoma, the delivery point for WTI crude oil futures left remaining longs in scramble to get out. Unless fundamentals improve over the next four weeks the new front month on June could be exposed as well. Short-term focus now on the risk of US oil companies being forced to shut down production and Trumps plan to add 75m barrels to Strategic Reserves.

EURJPY (and EURCHF)

– After German Chancellor Merkels's statements yesterday (see below) EURJPY is trading close to important cycle lows (116.00-25) and the pair could spring to life and prove volatile in coming sessions over existential concerns in the wake of an EU council meeting on Thursday.

Nasdaq100

– after closing in the green on Friday, year-to-date, the Nasdaq 100 slipped yesterday and was a bit lower still overnight. The recent highs looks to prove rather important chart resistance as sentiment has rolled over here. The next area of interest may be the gap in the cash market down close to 8330 and the 200-day moving average a bit lower near 8230.

XAUUSD (Gold Spot USD) –

is off yesterday's lows but still in correction mode from last week's highs. Rates are steady in the US but with inflation coming down there might be a scope for further declines as real yields could improve short-term. Longer term a potential sovereign crisis could fuel higher prices in gold.

NFLX:xnas (Netflix)

– shares pushed to a new all-time high on the close as investors are betting Netflix will have benefitted massively from the lockdowns in so many countries. Consensus is looking for Q1 revenue to be up 27% y/y and EPS up 142% y/y. Our focus will be on guidance, especially any mentioning about retention ratio expected from new customers, but also the cash flow from operations and its free cash flow. The biggest risk today is if Netflix reports a decline in US subscribers because newly unemployed are cancelling their subscriptions.
---
What is going on?
In an unprecedented pre-expiry squeeze, front-month US WTI futures went negative: The May WTI US crude oil contract expires today and is trading above one dollar per barrel after sliding deep into negative territory and as low as -37 dollars per barrel yesterday. The most liquid June contract trades around 21.50 per barrel this morning and the curve remains in steep contango - for perspective, the September contract trades over 30 dollars per barrel and is some five dollars above the contract low.
German Chancellor Merkel spoke yesterday in favour of a new type of EU debt instrument issued by the European Commission and guaranteed by future EU budgets as a rout to funding greater measures to fund crisis spending beyond what was agreed in a recent Eurogroup meeting. She spoke in favour of solidarity during the crisis and suggested other new EU debt instruments might be possible, but this would require a change of treaties. However, in a CDU leadership meeting, Merkel spoke against mutual bonds, according to participants cited by Reuters.
North Korea inspired flurry of overnight volatility: North Korean dictator Kim Jung Un is said to be in fragile condition after heart surgery and this news inspired a sell-off overnight in global equities. The South Korean Kospi index was down -3% at one point but had recovered somewhat as of this writing.
The US Chicago Fed National Activity Index, a broad measure of overall US economic activity, dropped to -4.19 in March, that largest single month drop (from +0.06 in Feb) ever. Only two months of the financial crisis in 2008-09 posted worse levels.
---
What we are watching next?
Signals from EU leaders all week and into critical Thursday EU council meeting – the stakes for Europe could not be higher and watching all indicators for how seriously the market is treating the risk of a new EU existential crisis will be critical all week, especially on the other side of a EU Council meeting Thursday.
Q1 earnings season: The earnings season kicks into gear this week with many interesting companies reporting such as Netflix (Tue), Chubb (Tue), Biogen (Wed), Delta Airlines (Wed), Intel (Thu), Credit Suisse (Thu) , American Express (Fri), Boeing (Fri). Next week the big focus will be on technology companies with our focus on Facebook and Google as we believe the market is not adequately pricing in the sharp decline in online advertising that has taken place. As of today 10% of the S&P 500 companies have reported Q1 earnings and EPS is down 30% y/y and revenue is up 2% y/y.
Economic Calendar (times GMT)
0730 – Sweden Mar. Unemployment Rate ­

– Swedish unemployment was already heading in the wrong direction before the Covid19 crisis and is set to worsen. A small, open economy, Sweden and the krona not likely to do well if a new EU existential crisis is afoot..

0900 – Germany Apr. ZEW Survey – not likely a market mover as we all know that conditions are terrible – but this April data point will set the bar for coming months as Germany is one of the first EU countries to begin opening up from here.
1400 – US Mar. Existing Home Sales – US Housing Market activity key for consumer and investor confidence
Follow SaxoStrats on the daily Saxo Markets Call on your favorite podcast app:
You can access both of our platforms from a single Saxo account.