From now on, the trade war is all about cars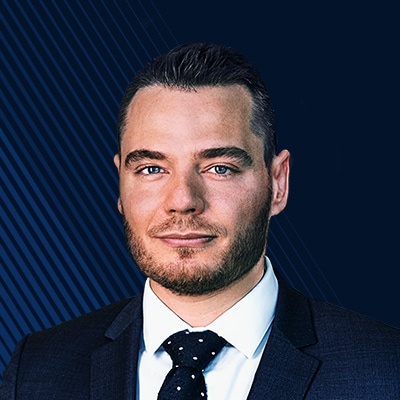 Christopher Dembik
Head of Macro Analysis
On June 8, when Donald Trump met his G7 counterparts in Quebec, his trade advisor Peter Navarro wrote a column in the New York Times that left little doubt about the US administration's intentions regarding trade with Europe and Germany in particular. It is very clear that tariffs on auto imports, notably ones targeting German carmakers, are coming.

How could the Trump administration proceed?

Following what has been done for steel and aluminium imports, upon request from Trump, the Commerce Department could investigate (under Section 232 of the Trade Expansion Act) whether imported cars pose a national security threat to the US. If the answer is positive, tariffs could be implemented in the space of a few weeks targeting German carmakers.

Who are the winners and the losers?

US trade is all about cars. Looking at data from the Census Bureau, it appears that cars are the most important US imports from Mexico, Germany, Japan, and South Korea. For China, cell phones and apparels are the most import US imports. The real target for the Trump administration is Germany. As shown by the chart below, vehicle sales of leading European car brands in the US in May 2018 came in large part German carmakers. In the case of auto import tariffs, they will be the first ones to suffer.
At the end of the day and as we often note, protectionism is first of all a tax on the consumer. Trump and his aides think they are helping Michigan's automakers but they make a serious mistake in forgetting that, in the context of globalisation, the production chain of industrial companies is globalised. For example, Chrysler and GM imports 22% and 10% respectively of all cars sold in the US from Canada. One can imagine a partial relocation of production but historical examples concerning protectionism tend to show that it mostly leads to a higher tax on the consumer, which, according to various estimates, could thus increase the cost of US cars by $5,000 to $7,000 on average.

This would come at the worst time for the US consumer as rising oil prices have begun to have a negative effect on consumer confidence.

What are Donald Trump's real intentions?

President Trump is certainly convinced of the benefits of protectionism. In an interview with Forbes fromthe 1980s, he mentioned that he would introduce high tariffs on German cars if he were elected president. However, it is unlikely that he is a supporter of a full-blown and uncontrolled trade war that would have devastating economic effects for both the US economy and its trading partners.

In our view, Trump is looking to achieve two main objectives by imposing tariffs on auto imports:

1. He is looking to send a strong message to Canada and Mexico as Nafta renegotiations have encountered obstacles in recent weeks. The prospect of tariffs on cars produced in Canada and Mexico could be a trigger to accelerate negotiations and reach a broader consensus between the three members in order that the revamped trade agreement passes Congress this year, as is Trump's hope.

2. Trump certainly does not want to ban German cars; instead, he wants to ban imports of cars from Germany and expects that German automakers will respond by building more of their cars inside the US, especially in the upper Midwest. German carmakers are already building some models in the US and could decide to relocate part of their production in the US to please the Trump administration. It is likely they are calculating the costs of establishing or expanding production sites in the US given the effect of lower US corporate taxes post-Trump and the impact of using the US platform for exports to third-party markets.

However, a large relocation would not make much economic sense for carmakers due to high labour costs in the US. To some extent, Trump is looking to achieve what Reagan did in the '80s when he implemented limits on Japanese exports to the US. Nonetheless, research confirms that the net impact of these restrictions were negative for the US workers, leading Americans to lose around 60,000 jobs.

What could be the EU's response?

The EU's response may be timid and unconvincing. Chancellor Merkel is well aware of the negative consequences of tariffs on German imports., stating that "we will have to think again" about countermeasures at the EU level if Donald Trump hits the car industry with tariffs. "Hopefully the EU will again act as collectively as it has this time" on steel and aluminum, she added in the aftermath of the G7 Summit. In this ongoing trade war, the EU faces two major problems:

1. The Trump administration, like the previous US administrations, is struggling to negotiate with the EU because of the large number of countries involved. In an ideal world, Trump would like to negotiate directly with Germany to reduce its trade surplus, but that's not the way the EU works. As a result, he prefers to build a privileged relationship with China and not the EU.

2. The retaliatory measures taken by the EU against the US have been much criticised as they are considered insufficient. Yet, rationally, Europe is right to avoid increasing trade tensions due to the massive economic cost. According to European Central Bank researchers, if the US were to impose a 10% tariff on all its imports and all trading partners retaliated against their US imports also with 10% tariffs, global trend growth would be reduced from close to 4% to less than 3% while the US would likely enter into recession within 18-24 months.

In the short-term, Europe appears weak but it is wise to avoid a full-blown trade war.
You can access both of our platforms from a single Saxo account.