ECB Preview: Markets force Draghi into a dovish corner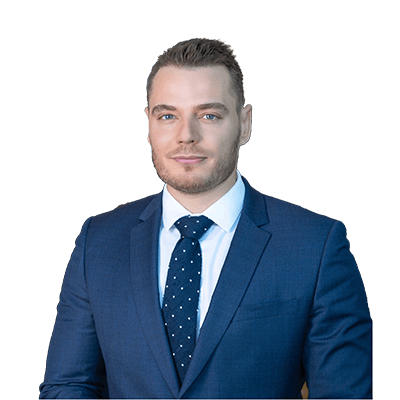 Christopher Dembik
Head of Macro Analysis
Summary: The European Central Bank policy-setting meeting convenes in Vilnius today, and with a new chief economist on board, should we expect any big policy changes? Not this time. For a variety or reasons, the ECB will wait for the Fed to make the first move.
---
•
Today's ECB meeting is hosted by Lietuvos Bankas, in Vilnius, Lithuania.
It is the first meeting with Philip Lane on the Executive Board, in his role as chief economist and successor of Peter Praet. Non-voters will include the Belgian Peter Wunsch, the Finnish Olli Rehn, the Slovak Jozef Makuch and the Dutch Klaas Knot (who opposes favourable TLTRO-III terms and tiering).
•

We don't expect major changes to the ECB staff projections.
The euro area Q1 growth was rather solid, especially in Germany, but the latest PMI prints and confidence indicators confirm that the Q2 outlook is deteriorating as the trade war intensifies and the likelihood of a V-shaped global recovery is vanishing. However, the ECB will likely wait to assess the exact impact of external headwinds before adjusting its projection.
•

As a first answer to market pressure, Draghi has no other option than to adopt a dovish tone and may announce details of the new TLTRO starting in September this year.
So far, no details about the pricing have been communicated but we expect very favourable conditions in order to reassure investors. Hints at other instruments such as the reintroduction of lower in guidance or tiering are not on the table, especially considering that many governing council members who publicly advocated for compensation measures to banks in relation to negative deposit rate have recently changed their views.
•

Market speculation about a rate cut is premature
. It is more than obvious that there will be no rate hikes anytime soon, but there is no case for a rate cut in the euro area now. For that to happen, we need a combination of an export downturn and tightened financial conditions. We have the first one, but not the second one. In addition, it is likely that the ECB will wait for the Fed to act first and will then adjust its own monetary policy stance.
•

The ECB needs to address the risk of de-anchoring of inflation expectations.
In our view, the euro area's main short-term issue is not related to growth but to low inflation expectations. The drop in inflation expectations have recently been dramatic, reaching historically low levels. The euro 5y5y inflation swaps is down to 1.28%. If this trend continues – potentially leading to de-anchoring, the only appropriate policy response would be QE.
You can access both of our platforms from a single Saxo account.