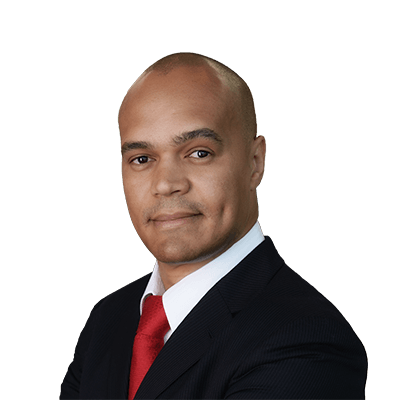 Kay Van-Petersen
Global Macro Strategist
APAC Daily Morning Brief - Fri 30 Aug 2019

Happy Macro Friday & TGIF Everyone!

O/N & Levels:

Really risk-on driven by comments from China, showing that they are still open to a dialogue with the US - don't believe in responding yet, to Trumps counter tariffs, yet do point out they have many options. So for now potential Sep meetings are still open

Key thing that we all need to think about & communicate to our clients is, what is Trumps 2020 election strategy?

Because if he is going to be running on Tariffs... then we could have another +1yr of head fakes, fatigue & uncertainty in the market which is not conducive to a continuing deceleration in global growth. What it is conducive to though, is more structural reform by China as well as continued pivoting of the RoW from the US - as well as calls for different global payment system outside of the USD (a la Mark Carney comments a JH last wkd)

So whilst we did have a very strong session o/n with the like of the S&P rising by +13% to 2925 lvl & the VIX deflating by -7.6% to 17.88. We do still have US 10yr bond at sub 1.50%, bunds are still -69bp & JGBs -29bp (all three a touch wider since Wed). The combination of higher yields, as well as a stronger USD (DXY popped up to +98.50 with a +30bp move) & risk-on for equities saw some correction & potential profit taking in the likes of Gold 1528 & Silver 18.25 which fell by -74bp & -50bp.

On the econ data side, 2nd reading of 2QGDP in the US was in-line at 2.0%.

The Flash CPIs from GER & SP missed, with the former coming in at -20bpa vs. -10bpe. Yes - not exactly unicorn & rainbows on the German economy following its -10bp final 2Q GDP growth figures (3Q GDP due on Nov 14).

On the bulls' side we did get FRA GDP beating at +30bp a vs. +20bp e.

Lastly 2/10s continue to be inverted at c. -3bp, we'll cover more on this on Macro Monday - the general takeaway here is that historically, this has indicated that a US recession is on the way in c. 18-24months, so think indicating potentially back-end of 2021.

Question we all should be asking ourselves is, if we think yields are low now & the likes of gold & silver are high... where are they when we are in a US & likely global recession in 1.5 - 2yrs?

And of course the answer is we are likely significantly much lower in yields (we will take out the 1.32% lows on US 10yr set in mid 2016), continuing to set new record lows & the flip-side should hold with gold & silver which should accelerate to all-time record new highs.

I was on bloomberg radio earlier in Asia this morning & expressed my disbelief that a lot of people still do not fully appreciate this.



Today:

Key Aus data on building approvals & private sector credit

US has personal spending & income, Chicago PMI & UoM Sentiment

CA monthly GDP & some key price indexes (remember their lastly monthly CPI beat strongly last wk)

CH should have official PMIs out tmr on Sat with mfg. & Serv expected at 49.7 & 53.6


Next Week:

A lot on, including long wkd in the US given labor day. We obviously have Sep 1st Sun being implementation of latest CH tariffs. We will be getting final PMIs across the board as well US NFP & Wage Growth. Whilst there is a lot of Fed speakers a lot of central bank decision will be on from the likes of Australia, Canada, Russia, Turkey, Malaysia & Chile.


Other:

Its worth noting that things may escalate to new heights this wkd in Hong Kong. So for our friends, families, colleagues, clients & of course Hong Kongers wishing you all the safest & smoothest wkd possible.

Don't forget long wkd in the US given Labor day on Mon - the risk of further tariff escalations over the Sep 1st implementation date, have been dramatically reduced (for now) over the last 24hrs with the comments from China yest. that lifted sentiment.

Catch us on Macro Monday either during the live call at 08:30 SGT/HKT 20:30 ET or the replay link later on Home.Saxo

Have a great productive & restful wkd.
You can access both of our platforms from a single Saxo account.