Sterling in focus on Brexit vote, USDJPY breaking higher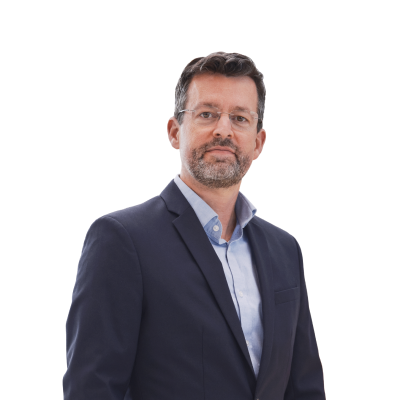 John Hardy
Head of FX Strategy
Sterling trades near support versus the euro ahead of a key Brexit vote on the customs union with the European Union. Elsewhere, the US CPI data release is the last major data input ahead of tomorrow's important Federal Open Market Committee meeting.

Not much of a market angle on the proceedings, but as someone who grew up in the dying decade or so of the Cold War, I had to stop in awe of a moment I never contemplated seeing, with US and North Korean flags staged together behind a table. Then a US president and a North Korean leader emerge, shake hands and sign documents.

What are those documents?

A peace deal?

This market needs to make up its mind about a number of things by the end of the week as pivotal levels are approaching everywhere again - from US equities to US Treasury yields (see below in the comments on JPY) and the implications for USDJPY as it plays into key resistance to the situation for EURUSD over the two important central bank meetings tomorrow evening (FOMC) and Thursday (European Central Bank).

Even USD pairs like AUDUSD and USDCAD face a decision time soon. It is my high conviction that the Fed wants to introduce more uncertainty into its forward policy outlook but I have little conviction on how the market will deal with this message.

An abundance of pain for EM as most EM currencies are lower versus the US dollar and EM credit spreads have edged to new cycle highs recently, even if these are generally well short of levels back in 2015 and at the peak in early 2016. We doubt that the Fed wants to wax explicitly dovish and will move to continue quantitative tightening and a gradual pace of rate hikes as long as inflation and growth measures in the domestic economy are satisfactory. This could continue to put the screws to EM currencies on worsening USD liquidity, even without a notably stronger US dollar within the G10 as long as US yields remain near current levels or higher. The Fed's QT is set to go to nearly 50% of the pace of the most generous era of QE back in late 2012 to 2013 at the beginning of July as it will theoretically shift to a rate of $40 billion/month of tightening.

Chart: USDJPY

While the US Treasury auctions yesterday saw a huge amount of debt absorbed, US yields remained steady near the highs since the recent post-Italian election EU peripheral debt blowout. As long as US yields continue marching back higher it appears USDJPY will do likewise and the pair is teasing through important local resistance near the 110.00 psychological level and the prior local high. It's too early to trust the quality of the move until the outcome of tomorrow's FOMC meeting provides us with the hawkish or dovish tilt that sparks the next leg, but with risk appetite still on the mend, if the FOMC can spin a tale of continuing to hike gradually (very likely) if a bit more slowly (this course already charted by expectations) while risk appetite maintains a strong bid, then the side of least resistance appears higher.
The G-10 rundown

USD – the CPI data point up today provides another test of what "symmetry" means from the Fed – does it mean no need to adjust the rate expectations higher until core PCE is above 2.0%? Or above the two-decade high of around 2.4%?

EUR – tough to discern how the market is pricing the ECB, as the euro recovery of late is more of a function of the attempt to return to calm after the Italian debt storm. The combination of the Fed's and ECB's respective guidance shifts to tell us whether we revisit 1.1500 or rise back to 1.2000. Without a more aggressive Fed or a new ugly bout of risk off, we are looking for the eventual return of the USD bear in EURUSD.

JPY – yen struggling across the board; the outcomes of the FOMC and ECB meetings are the next step for assessing whether the yen weakness can continue apace here – the pivotal inputs are risk appetite (notable pivot in S&P 500 in view here around 2,800 and the 2.95-3.05% yield area in the US 10-year benchmark.

GBP – a possibly pivotal vote on the post-Brexit customs union proposal today, which provides sterling relief if passed. Meanwhile, April UK earnings data is released today as rising wages and a tight job market (in part due to Brexit-induced migrant labor supply shortage) is one of the areas showing promise for BoE leaning toward an eventual hike. Less sterling supportive was yesterday's near record trade deficit number. EURGBP hovering near key resistance.

CHF – Italian yields pushed sharply back lower, but EURCHF has yet to break up through the 200-day moving average again – something the may require a more full normalisation in EU peripheral spreads.

AUD – the Aussie getting a fundamental boost from stable to rising industrial commodity prices, but AUDUSD caught in a no-man's land between perhaps 0.7550 and 0.7650 as we await a strong signal on the USD post-FOMC.

CAD – USDCAD can't get any separation from the pivotal 1.3000 area and refusing to make a move until we have a look at Bank of Canada guidance. The US-Canada rate spread is at highs for the cycle and near the highs of May 2017 when USDCAD was trading above 1.3500. If the Fed tempers medium term rate expectations while we await incoming inflation data, this could allow a window for the BaoC to play some catchup if it can look through the risks from trade tensions, etc. We'll look higher on a weekly close above 1.3000 and lower on one below 1.2900.

NZD – little to differentiate NZD from AUD at the moment, as the dovish broadside from Orr at the RBNZ meeting has failed to further takeaways on NZ yields. NZDUSD resistance zone stretched from 0.7060 to 0.7180

SEK – SEK buoyed by the easing of EU existential pain and there may be room for a run to 10.00 in EURSEK on further improvement here and a fairly dovish ECB, but we're not on the lookout for a sustained trend so risk/reward is fair at best.

NOK – EURNOK continues to look heavy at the bottom of the range and has potential toward 10.20-25 on a break if the EU peripheral backdrop is supportive.

Upcoming Economic Calendar Highlights (all times GMT)

• UK Brexit Bill vote
• 0800 – Norway May Region Survey
• 0830 – UK May Jobless Claims Change
• 0830 – UK Apr. Unemployment Rate / Employment Change
• 0830 – UK Apr. Average Weekly Earnings
• 0900 – Germany Jun. ZEW Survey
• 1230 – US May CPI
• 1700 – US Treasury Auction – 30 Year T-Bonds
You can access both of our platforms from a single Saxo account.