Stakes for GBP traders rise on Brexit breakthrough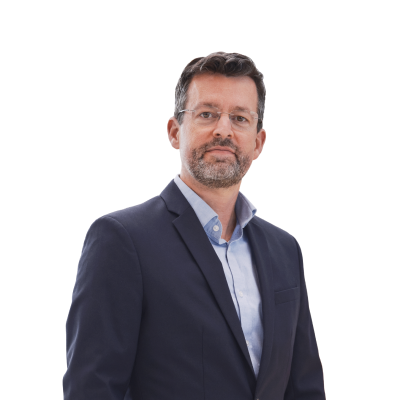 John Hardy
Head of FX Strategy
Summary: The EU and UK Prime Minister May's team have reached an agreement on Brexit terms, but sterling is stuck near unchanged from yesterday's levels as the next do-or-die step is today's UK government cabinet meeting to decide whether the deal can proceed to an EU summit and parliamentary vote.
---

The EU has reached an agreement with UK Prime Minister May's negotiating team, with specifics (400 pages thereof) not yet publicly available and not entirely clear, though the deal would include a UK-wide "backstop" deal that keeps all of the UK – not just Northern Ireland – in the customs union for another 20 months beyond the transition period (end 2021) should further negotiations on the UK/EU trade relationship remain at an impasse.

This was one of the main sticking points and other details will emerge, but for now the focus is on whether enough of May's cabinet will remain on her side to keep the process moving – a refusal to approve the deal would indicate they view it as highly unlikely that the deal can pass parliament and immediately sets a pressure cooker of activity in motion: emergency negotiations to mitigate the impact of no-deal Brexit, a scrambling for whether and when new snap elections might be called, etc…

On the other hand, the cabinet approving the deal could suggest they see a path to approval in parliament and inspire a chunky sterling rally. There may be sufficient votes from Labour leavers and Tory hardliners to hold their noses and vote in favour of the deal provided there is sufficient room to allow a renegotiation of terms beyond the end of the transition period. As well, the Tory hardliners will have to assess whether a failure to move forward jeopardises Brexit as it potentially sets in motion a second referendum. If we find out already today that the cabinet will not vote to approve the deal, the temperature will rise very quickly as emergency negotiations will then have to proceed to mitigate the impact of a no-deal Brexit.

The all-important cabinet meeting is set to start at 14:00 GMT today.

Chart: EURGBP weekly

Zooming out to the weekly chart for EURGBP, we get a sense of where things might head in the event of a chaotic, no-deal Brexit and if a cabinet approval, eventual November 24-25 summit, and UK parliamentary approval. That path points to the pre-Brexit highs in EURGBP near 0.8000 in our view over the coming months. An immediate sense that this deal will fail and lead to a proper no-deal Brexit, on the other hand could provide far more immediate and up-front volatility back toward 0.9200+. The Bank of England has helped to backstop the GBP downside potential by promising to maintain a hawkish stance in the even of a no-deal Brexit (on the risk of inflation, but I would argue what they really mean is the risk of that inflation coming from a sharply weaker currency).

Today we get a look at the latest US CPI data point, and given the massive new slide in oil prices, this could offer little impact as oil prices have now fallen so steeply that near-term hotter than anticipated inflation might be overlooked when oil has now fallen over 25% and is at the lows for the year in the US.

The G-10 rundown

USD – EURUSD squeezed above 1.1300 briefly overnight, but damage limited if we can hold below that level through the UK cabinet's crunch meeting today.

EUR – EURUSD squeezed briefly back above 1.1300 overnight – likely on the combination of heavy speculative shorting with stops above that level and the Brexit deal news squeezing GBPUSD and EURUSD positions.

JPY – treasuries area rather bid in the US, possibly on the accelerating drop in oil prices, which will feed into future inflation prints around the world. EURJPY looking more at risk of downside than USDJPY if Brexit process yields to chaos and Italian populist worries are reaggravated as the next phase of the populist revolt washing over Europe.

GBP – significant two-way risk to say the least – more information and reaction potential in a cabinet rejection than a cabinet approval, as the latter is the first step down a path that the market has partially priced in, while the former (rejection) violently changes the plot.

CHF – the Swiss franc putting a gently optimistic face on Brexit deal chances – same knee-jerk risks for EURCHF as for EURGBP (negative correlation) depending on the direction this takes.

AUD – the outperformance easing here but we won't get a real sense of where the Aussie stands until we know China's plans for its currency.

CAD – oil plunge sees only modest damage to CAD's fortunes – USDCAD continues to look higher while we get contrarian on the likes of AUDCAD and NZDCAD here, where the backup looks excessive.

NZD – the run higher continues – surely it exhausts itself ahead in 0.6800-50 area in NZDUSD if the USD remains firm. AUDNZD trending nicely, but enormous multiple-touch trend line coming up near 1.0600.

SEK – a modest CPI disappointment probably weighing more on the krona's fortunes than the fresh news that the latest attempt to form a government has failed. Chunky oil price sell-off also might weigh in assessment of future speed of Riksbank hikes. EURSEK bears will be disheartened if EURSEK closes back above 9.30 here.

NOK – a massive fall in crude oil inpsires a squeeze above the 200-day moving average in EURNOK. But hard to believe a new up-trend in motion here – let's see if the move holds.

Upcoming Economic Calendar Highlights (all times GMT)

1000 – Eurozone Industrial Production
1000 – Eurozone Q3 GDP estimate
1000 – Eurozone Q3 Employment
1330 – US Oct. CPI
1400 – UK Govt. Cabinet Meeting
1500 – US Fed's Quarles to speak
1600 – Bank of Canada FS Survey Highlights
2300 – US Fed Chairman Powell to speak
You can access both of our platforms from a single Saxo account.