Hope springs eternal... for now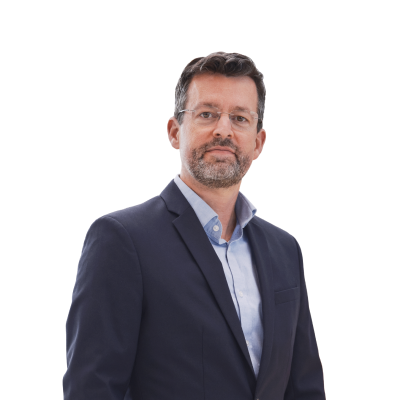 John Hardy
Head of FX Strategy
Qatar announced yesterday that it will invest $15 billion in Turkey, an amount insufficient to address the country's hundreds of billions in foreign debts, but enough to matter for a day or two and enough to give the lira a tailwind for the moment. The other factor driving a sharp squeeze on TRY shorts was Turkish regulators' move to limit swap liquidity. As well, the cost of holding a short position has risen sharply as a large-scale devaluation (currently around 30% annualised) gets priced into the forward yield curve.

China pulled a similar trick on CNH shorts back in 2016 on multiple occasions. These measures are unlikely to turn the tide, but traders should respect the risk of very large intraday swings as liquidity remains poor. They should also understand the costs of holding short positions due to the large carry difference and especially the TRY weakening already priced into the forward curve.
Elsewhere, the news that a Chinese official will head to Washington for "low level" trade talks in late August was also credited with the sharp recovery in sentiment, but can we expect any change in Trump's style going into the mid-term elections, when an aggressive stance plays well with his base. From Trump's perspective, only a clear "win" of a deal that sees a Chinese loss of face would be acceptable and safe to predict that China will not sign on to a loss of face.
Chart: EURUSD
Yesterday and overnight we saw a solid bounce in euro crosses across the board in correlation with a sudden strengthening in the Turkish lira on the related relief for the immediate concerns linked to EU banks. But Italian yields are higher again, with the two-year BTP at a local high and the 10-year spread to Germany closing yesterday near the widest level (286 basis points) since the new populist government began unsettling the market back in May. For EURUSD traders, the chart points lower as long as we remain below 1.1500 and overhead resistance may already come in around 1.1400 if the Italian yields don't reverse course back lower. The two levels of interest to the downside for the shorter term remain the 1.1200 (1.1187) level Fibo retracement we mentioned recently, and then 1.1000 as EURUSD likes big round numbers.
Looking ahead, we're clearly still subject to headline risk and risk-on/risk-off behavior. Turkey is still the centre of attention, but that could quickly shift if the TRY remains within the range and Italy's yield spreads continue to widen, but even more so if USDCNY blasts through 7.00, which becomes more likely if the broad USD strength extends again.
The G-10 rundown

USD – the USD is the instrument most clearly at the centre of the risk-on/risk-off behavior across markets. That will only fade if and when risk appetite improves in a sustained fashion or on a reversal of course from the Powell Fed.

EUR – the euro is subject to risks from two angles – Turkey (we see writedowns/restructuring ahead…) and Italy. The single currency is getting cheap, but the path forward – particularly in political terms – is obscured by a dense fog.

JPY – extremely weak transmission into USDJPY from risk-on/risk-off as the two currencies are both safe havens. 110.00 is the interesting level to the downside technically, but the USDJPY chart is a mess, while other JPY crosses offer more beta to the swings in risk appetite.

GBP – weaker again as the immediate pressure on the euro from Turkey eased a bit. Still don't see prospects for profound relief until we know if the UK can avoid a no-deal Brexit.

CHF – note that EURCHF remains below 1.1300 despite the lift in global sentiment. Italy is the driver.

AUD – AUD bouncing more on the lift in sentiment and USDCNY shying away from that 7.00 level overnight than to the Australian jobs report, which was unremarkable and even soft. The Unemployment Rate drop to 5.3%, a new multi-year low, is due to a weaker participation rate. Elsewhere, ugly price developments in metals are a potent AUD negative.

CAD – USDCAD seeing a strong bounce yesterday as the oil market sold off aggressively and big pivot levels are in play in the major global benchmarks.

NZD – the kiwi anonymous here – looking weak, however as long as the AUDNZD rally manages to stay above the bull/bear line around 1.1000.

SEK and NOK – a hard to detect bounce on the general relief on the risk appetite front since yesterday, while NOK could remain under pressure if Norges Bank brings nothing new to the table today (most likely) and oil heads back lower again after yesterday it teased through a key pivot level

Upcoming Economic Calendar Highlights (all times GMT)

• 0800 – Norway Norges Bank Announcement
• 0830 – UK Jul. Retail Sales
• 1230 – Canada Jun. Manufacturing Sales
• 1230 – US Aug. Philly Fed survey
• 1230 – US Jul. Housing Starts/Building Permits
• 1230 – US Weekly Initial Jobless Claims
You can access both of our platforms from a single Saxo account.