FX Update: One-two punch with USD-, and now JPY strength.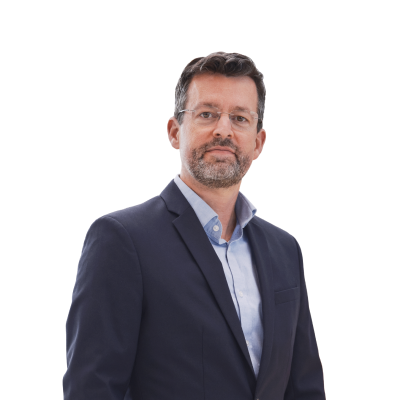 John Hardy
Head of FX Strategy
Summary: The strong USD and now a strong JPY, together with other market indicators suggest a rather strong wave of risk aversion rolling over markets here on spreading Covid restrictions in Europe and as we await the US Fed Chair nomination announcement and wonder to what degree it matters beyond a knee-jerk reaction. Next week an interesting test for markets as we are set for a US holiday just after the latest PCE inflation data and FOMC minutes next Wednesday.
---
FX Trading focus: Risk off patterns across FX as USD and now JPY trade firmer
In this morning's Saxo Market Call podcast, we looked at evidence suggesting risk conditions are worsening, particularly highlighting the Global Risk indicator, which has slipped into negative. This is an indicator I mostly use to assess the conditions for emerging market currencies, and given their recent woes (very importantly ex-CNH, which is heavily managed, to say the least) the indicator fits with the market action. The sharply stronger JPY today suggests that FX traders may be waking up to this kind of market input as well. US longer treasury yields are a very important factor for JPY direction, but so are credit conditions and carry-trade related currency weakness or strength for the bond-focused Japanese investments, particularly in EM in the most recent cycle, due to the lack of carry within G10.
EM credit spreads have widened modestly since bottoming out early in the summer, but the recent strong USD has administered quite a beating to many EM exchange rates, and this week's Turkish lira devaluation (more below) has added to that story and I wonder if there is a bit of linkage from that into the stronger JPY this week after a brief stab at 115.00 in USDJPY on Tuesday. The NOKJPY chart below shows the no mercy squeeze that some consensus trades linked to commodities and relative central bank outlooks have suffered over the last month, but also the degree to which the weak euro and concerns for the EU outlook are dragging down peripheral European currencies (from SEK and NOK to CEE currencies). FX volatility has undergone a significant breakout over the last week, and a spike in the JPY could add considerable energy to that development. Of course, the Swiss franc is not in that category with the other EU peripheral currencies and it is remarkable that EURCHF has sliced through 1.0500 this quickly. Recent weekly sight deposit data shows the SNB putting up a defense, but apparently unable to hold the line and EURCHF is trading to 6-year lows.
Of course, adding specifically to the fresh Euro weakness this morning, we have Austria announcing a Covid lockdown and Germany's health minister saying that it can't rule out lockdowns for Germany.
Later today, watch out for BoE Chief Economic Pill out speaking, with an intriguing topic in Fed Vice Chair Clarida's speech later today ("Global monetary policy coordination").
Chart: NOKJPY
The NOKJPY captures the whiplash inducing shifts on a number of fronts over the last month, as mentioned above, as over-ebullient NOK longs have been squeezed by crude oil shifting into a range-bound price action (and now under significant pressure today on European Covid lockdown news) and the very weak euro taking down pro-cyclical currencies at its periphery. There have been a number of major weak NOK episodes in Q4. The reversal here is taking on such a scale that it looks very significant and becomes a game changer if we get a reversal all the way back to the 12.00 area, hence reversing the entire recent rally wave. Other JPY crosses are threatening major breakdowns as well.
Brainard or Powell? Get it over with already, redux. I am tired of pondering how the market will react to the announcement of whether Biden will give Powell the nod for a second term or nominate Brainard. Supposedly the market is about two-to-one in favor of Powell getting a second term, and we are leaning for higher odds of Brainard. The fact that Democratic Senator is meeting with both Brainard and Powell suggests that the nomination is a part of the horse-trading in whether the $1.7 trillion US social- and climate spending bill will pass. A vote for that bill is up in the House today.
Turkish lira spinning into the abyss after latest cut – the lira tried a bit of a comeback this morning, but is trading as of this writing back close to the record lows posted yesterday, likely on the wave of risk-off in the wake of the Covid lockdown news in Europe this morning. Yesterday's fresh slide was triggered by the Turkish central bank cutting rates for the third time, this time by 100 basis points to take the rate to 15%. The bank offered guidance suggesting that the rate cutting cycle will conclude in December, but the market entirely lacks trust in the signaling and interference from Turkish president Erdogan, and the backdrop, as noted above, is not at all supportive for EM currencies. The lira is down some 35% against the US dollar from the March move by Erdogan to replace the central bank governor with the current Kavcioglu.
Table: FX Board of G10 and CNH trend evolution and strength
The weak Euro and now especially the weak peripheral EU currencies like SEK and NOK sticking out on the negative side in the FX Board, while the JPY is gaining speed and the USD remains strong, with the CNH stronger still (that getting a bit overdone?).
Table: FX Board Trend Scoreboard for individual pairs
The JPY cross trends that had turned negative are generally accelerating today – note SEKJPY, GBPJPY and other JPY cross readings, etc.
Upcoming Economic Calendar Highlights (all times GMT)
1200 – UK Bank of England Chief Economist Huw Pill to speak

1330 – Canada Sep. Retail Sales

1715 – US Fed Vice Chair Clarida to speak on global monetary policy coordination
You can access both of our platforms from a single Saxo account.