FX Breakout Monitor: EUR under pressure on Draghi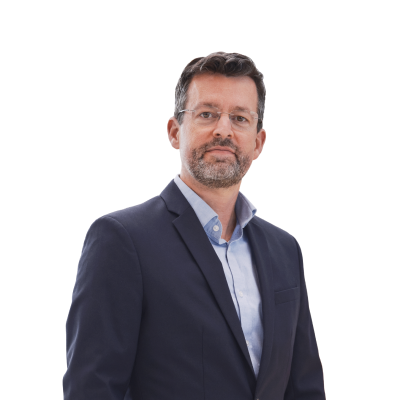 John Hardy
Head of FX Strategy
Summary: The euro was backsliding a bit recently, but came under further significant pressure today on a dovish blast from the ECB President Draghi and an ugly ZEW Survey from Germany. Elsewhere, GBPUSD has dropped to a major strategic level today.
---
Markets are trading nervously ahead of tomorrow's Federal Open Market Committee meeting, with mild JPY strength and fairly salient GBP and AUD weakness the standout themes for the moment. AUDUSD scraped to an exact test of the lows of 2016, which are in tun. GBPUSD, meanwhile, has probed almost all the way to 1.2500, near the lowest levels since early 2017. These two pairs are showing local divergent momentum (bullish) if the FOMC doesn't bring immediate further USD weakness, so given the levels these two pairs are trading, very interest to watch USD direction in the wake of tomorrow's meeting.
The lone trade on our signal tracker list was in good shape earlier today on weakness overnight in AUD triggered by the dovish Reserve Bank of Australia minutes, but Draghi's dovish broadside and the weak German ZEW survey saw an ugly reversal that has us running for the exit.
Breakout signal tracker

We lift the EURAUD short today as two-way volatility risks are significant over tomorrow's FOMC meeting to say the least, and the intraday reversal is a real disappointment as we were nearing the time window for taking off the trade anyway (standard holding period 7-9 trading days).
Today's FX Breakout monitor

Page 1: Note USDJPY and EURJPY are flirting with new lows for the cycle – USDJPY has been bottled up in a tight range and will likely need an extension in the already massive rally in long US treasuries to punch lower. Elsewhere, AUDNZD is once again looking at that 1.0500 area breakout level and NZDUSD is eyeing new cycle lows again.
Page 2: USDRUB continues to trade heavily, but the big areas of range support lie lower still. Interesting to see gold making a statement today on Draghi touting the ECB's ability to ease – if the Fed is able to surprise on the dovish side we could have a very significant gold breakout on our hands as we have heavily covered over the last few weeks.
Chart: EURNOK

EURNOK has been almost impossibly contained in a narrow range in recent weeks. The FOMC meeting may produce a strong signal on the risk sentiment front that either sets in motion a melt-up in risk sentiment if the Fed manages to surprise on the dovish side or the opposite on a hawkish surprise. Either way, that meeting plus the Norges Bank meeting on Thursday and the guidance it provides offer the best chance for NOK traders to see a break in the action either way.
Chart: AUDUSD

AUDUSD is lower again today after a dovish set of Reserve Bank of Australia minutes. We recently tried the AUD downside via long EURAUD with modest success. Interesting to watch AUDUSD over the FOMC meeting as we have a potential bullish momentum situation (note something the model tracks, but would set focus going forward on upside breaks if we see a significant rally that confirms the momentum divergence).
REFERENCE: FX Breakout Monitor overview explanations

The following is a left-to-right, column by column explanation of the FX Breakout Monitor tables.

Trend: a measure of whether the currency pair is trending up, down or sideways based on an algorithm that looks for persistent directional price action. A currency can register a breakout before it looks like it is trending if markets are choppy.

ATR: Average True Range or the average daily trading range. Our calculation of this indicator uses a 50-day exponential moving average to smooth development. The shading indicates whether, relative to the prior 1,000 trading days, the current ATR is exceptionally high (deep orange), somewhat elevated (lighter orange), normal (no shading), quiet (light blue) or exceptionally quiet (deeper blue).

High Closes / Low Closes: These columns show the highest and lowest prior 19- and 49-day daily closing levels.

Breakouts: The right-most several columns columns indicate whether a breakout to the upside or downside has unfolded today (coloured "X") or on any of the previous six trading days. This graphic indication offers an easy way to see whether the breakout is the first in a series or is a continuation from a prior break. For the "Today" columns for 19-day and 49-day breakouts, if there is no break, the distance from the current "Quote" to the break level is shown in ATR, and coloured yellow if getting close to registering a breakout.

NOTE: although the Today column may show a breakout in action, the daily close is the key level that is the final arbiter on whether the breakout is registered for subsequent days.
You can access both of our platforms from a single Saxo account.