FX Breakout Monitor: EUR revival fades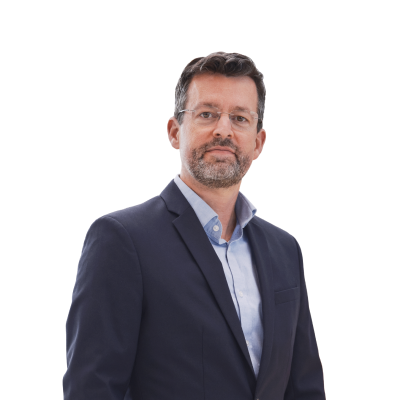 John Hardy
Head of FX Strategy
Summary: The euro resurgence faded today with EURUSD trading down to its lowest levels of the week and EURGBP and EURCHF falling on the first news from the Tory leadership battle and today's SNB meeting, respectively.
---
Click here
for the full FX Breakout Monitor report.
One of the most notable recent developments, the resurgence in the euro across the board, stumbled somewhat today as EURUSD pushed to its lowest level this week. EURGBP pair is trading at its lows of the day after Boris Johnson's strong showing in the first round of Tory leadership voting (earning 114 votes of the 330 total) while EURCHF came under pressure as the Swiss National Bank's raising of its inflation forecasts and simple recycling of language on intervention against CHF strength doesn't suggest any strong concerns about the current EURCHF level near a long-term support line not far below 1.1200.
Elsewhere, the relative spooky quiet continues for the broader USD outlook ahead of next Wednesday's possibly pivotal Federal Open Market Committee meeting.
Breakout signal tracker
We move the stop higher for our EURAUD long to only a bit worse than breakeven after the strong follow-through higher, as any faltering at this point would suggest a false breakout.
Today's FX Breakout monitor

Page 1: many of the recent moves are in reversal mode, so today's monitor is about as void of imminent breakout drama as we have ever seen. Still watching for the status of AUD crosses after the impressive recent EURAUD move and we note that AUDCAD has also probed new lows and is not far from the lowest levels since 2010 if it can work below 0.9130.
Page 2: more signs of AUD weakness here with AUDJPY at a new cycle low today. Elsewhere, it's interesting to see USDRUB flouting the somewhat weak EM elsewhere and eyeing local lows ahead of a likely Russian rate cut tomorrow (we assume a floor in USDRUB around 64.00 if oil prices aren't significantly higher from here). But the most interesting instrument on the table is spot gold ahead of the enormously important zone overhead from $1,350 to perhaps $1,375/oz (more below).
Chart: XAUUSD

The recent gold consolidation wasn't particularly deep and we are re-approaching the top here. The most interesting next test for the metal will be next Wednesday's FOMC meeting, as gold will likely generally track higher if the gravy train of anticipated easing from the Fed is strongly confirmed with a surprise cut and/or profoundly dovish guidance.

The local break level is rather clear around $1,342/oz for the highest daily close and $1,350/oz psychologically, but there are a number of other peaks from the past few years making it difficult to gauge when a break has actually occurred from a longer-term perspective.
REFERENCE: FX Breakout Monitor overview explanations

The following is a left-to-right, column by column explanation of the FX Breakout Monitor tables.

Trend: a measure of whether the currency pair is trending up, down or sideways based on an algorithm that looks for persistent directional price action. A currency can register a breakout before it looks like it is trending if markets are choppy.

ATR: Average True Range or the average daily trading range. Our calculation of this indicator uses a 50-day exponential moving average to smooth development. The shading indicates whether, relative to the prior 1,000 trading days, the current ATR is exceptionally high (deep orange), somewhat elevated (lighter orange), normal (no shading), quiet (light blue) or exceptionally quiet (deeper blue).

High Closes / Low Closes: These columns show the highest and lowest prior 19- and 49-day daily closing levels.

Breakouts: The right-most several columns columns indicate whether a breakout to the upside or downside has unfolded today (coloured "X") or on any of the previous six trading days. This graphic indication offers an easy way to see whether the breakout is the first in a series or is a continuation from a prior break. For the "Today" columns for 19-day and 49-day breakouts, if there is no break, the distance from the current "Quote" to the break level is shown in ATR, and coloured yellow if getting close to registering a breakout.

NOTE: although the Today column may show a breakout in action, the daily close is the key level that is the final arbiter on whether the breakout is registered for subsequent days.
You can access both of our platforms from a single Saxo account.