Why FAANG stocks got chewed up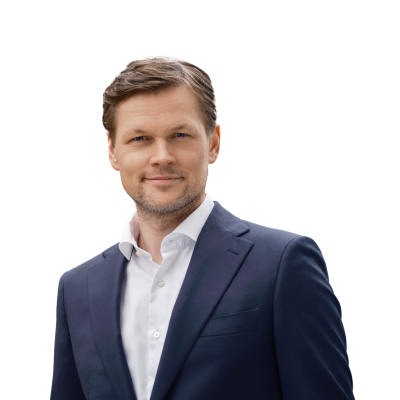 Peter Garnry
Head of Equity Strategy
Summary: The stock market is a sea of red right now, particularly the tech behemoths. There are several, mainly technical, reasons for this and panic would be premature.
---
NASDAQ 100 Index futures are down 1.7% so far today, reminding everyone that equities can indeed fall and especially that gravity also applies to the FAANG stocks.
In my Bloomberg TV interview earlier this session I talked about the valuation premium between the NASDAQ 100 and the S&P 500 is shrinking fast, in line with previous experience whenever growth expectations have come down. The obvious periods are 2015-2016, 2010-2013, 2008, 2004/05. The next destination for the NASDAQ 100 Index is likely around the 6,250 area or around 2.9% lower from here. I said on Bloomberg TV that the likely drawdown extension was somewhere around 5% from current levels.
I believe three forces are playing technology stocks down: 1) momentum funds shifting out of previous winners, 2) retail investors getting nervous about their FAANG stocks with large gains from previous years, 3) large asset managers are in general changing positions to account for a weaker entry to 2019. The last potential driver is that hedge fund concentration has been massive in technology stocks and remember these funds live to see another high watermark to get their 20% cut of profits.
Do I think this is the one in the sense that we will plunge into a dramatic bear market? No, I don't think so. At one point value investors will come into the game in technology because of valuation. To give some perspective, Facebook is now valued at a 6% discount to the S&P 500! And Apple is valued at a 26% discount to the S&P 500 on EV/EBITDA. Facebook's free cash flow yield is 5.1% – typically something we see at utilities or consumer staples companies. Remember many of these technology companies are quasi monopolies and regulation will not change that in the short term so there is a mean-reversion case in US technology stocks at one point.
In my Bloomberg interview I sketched out a potential path from current wobbling markets: No major breakthrough on Sino-US trade at the G20 meeting, together with another Fed rate hike in December, leads equities lower thereby weakening Trump's
manoeuverability
. The Fed changes course in Q1 halting rate hikes and late Q1 investors will realise that China's stimulus is indeed working and equities stage another leg up, led by China – European equities will be helped too by China due to deep trade connections.
What would it take to scream SELL EVERYTHING? It would require leading indicators in negative territory, credit markets collapsing, China unable to engineer a rebound, US-China conflict worsens dramatically. And none of these scenarios are anywhere near reality at this juncture.
You can access both of our platforms from a single Saxo account.