The US has FAANG, China has BAT and Australia has WAAX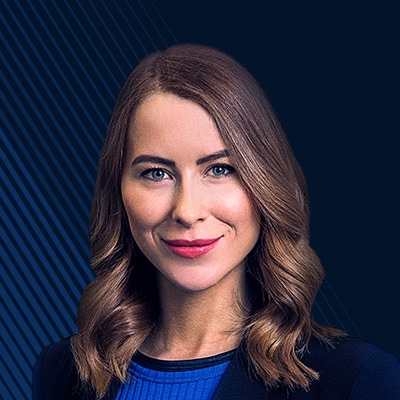 Eleanor Creagh
Australian Market Strategist
WAAAX – Wisetech, Altium, Appen, Afterpay and Xero

Few investors could have failed to notice the rise of the tech sector in the US in recent months. In the last quarter Facebook, Amazon, Apple, Microsoft and Google were responsible for more than 50% of the 3% SP 500 return, whilst global equities have continued to experience trouble this year. Information technology is the most dominant sector in the in the US equity market, but Australia's tech sector is often forgotten. The sub index only represents around 2% of the ASX 200 so is often overlooked, but this is not to say there are not growth opportunities.

In our Q3 report, Saxo's Head of Equity Strategy, Peter Garnry, recommends investors to stay overweight software within the tech sector. Peter notes that tech companies have low leverage, making them less sensitive to interest rate changes. Additionally, the sector has a high return on invested capital relative to others. Whilst the sector is trading at a valuation premium of 27% relative to global equities, this seems like a fair premium to pay for a sector that continually delivers growth on earnings, and Australia is no exception to this.

Throughout the past year Aussie tech stocks have been among the best performing stocks on the ASX 200. The information technology sector outperformed the miners, the financials, and the index itself, returning around 30% in the past year. We remain positive on software companies and recommend investors are overweight this sector. Australia is no exception as there are some good quality stocks in the sector that we expect to deliver on growth.
This is a trend that is set to continue as the tech sector EPS on the ASX200 is forecast to grow around 70% in the next 12 months, compared to the financial sector where EPS are forecast to grow only 9%. Whilst valuations may be high, as Peter notes, it is fair to pay a premium for stocks that deliver consistent growth in earnings year on year. As part of a diversified portfolio WAAX as a basket could be a welcome addition.

With the escalating trade war between the US and its biggest trading partners, uncertainty is going up and macro data will soon start to show the initial havoc from the tit-for-tat trade tactics. This could put pressure on global equities. For these reasons, on a factor basis throughout the rest of 2018, we expect a combination of leverage, quality and momentum to perform best in these conditions. Based on these factors the table below shows our equity model's top ranked information technology companies in Australia.
You can access both of our platforms from a single Saxo account.