Promising e-commerce upstart plans IPO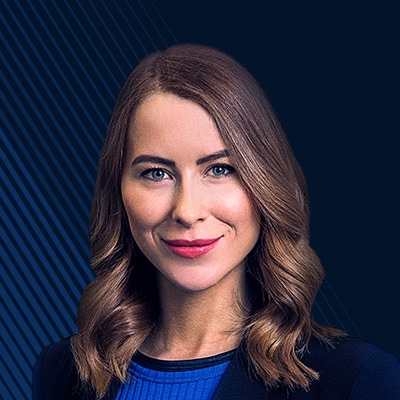 Eleanor Creagh
Australian Market Strategist
Quick take

• Tencent-backed Pinduoduo, the fast growing Chinese e-commerce company, has filed for a $1.5 bn IPO under the name Walnut Street Group Holding
• PDD operates a social e-commerce site that leverages group discounts to attract new users and is threatening the duopoly e-commerce market in China
• PDD has achieved a user base of around 100 million monthly active users and one million merchants in only three years (iQiyi 433 MAU and Groupon 49 MAU)
• PDD partners with Tencent and uses the WeChat platform to engage users in "team purchases"
• CEO Zhen Huang was previously an engineer at Google
Rapidly growing Pinduoduo has ambitions to dethrone Alibaba's Taobao and JD.com in the Chinese e-commerce leagues by rapidly acquiring new users. PDD describe themselves as "Costco meets Disneyland", combining value and entertainment.

"We have consciously built our platform to resemble a 'virtual bazaar' where buyers browse and explore a full spectrum of products on our platform while interacting with one another," the company said in the Pinduoduo IPO prospectus.

PDD plans to sell 85.6 million American Depositary Shares at a mid-price of $17.5 giving the company a valuation of $19.8bn before they have made a profit.

PDD is only three years old and is already the 6th most downloaded app on the Chinese app store. The app is designed to imitate shopping with friends in a mall, on a digital platform. New users are enticed as friends can use referrals to band together for group discounts, the merchandise is around 20% cheaper than in store. This discount is achieved through allowing consumers to purchase directly from manufacturers. Revenue is largely generated via the services as PDD does not sell any of its own inventory. This provides robust gross margins of around 70%.

PDD has a large following from China's lower tier cities and has so far managed astronomical growth in daily active users, surpassing JD.com earlier this year (see below graph). As lower tier cities become larger and wealthier they will inject further consumption potential into the economy, if PDD can continue to harvest this the company will continue to grow rapidly. Strong user growth and revenue growth coupled with 77% margins should allow Pinduoduo to become profitable by next year as the additional revenues will go straight to the bottom line (if the current business model is maintained).


Growth in daily active users:
PDD was founded less than three years ago, so far the growth in gross merchandise volume is impressive:
GMV has increased 10-fold in the last 12 months, if we extrapolate this growth out to 2019 this would render a GMV of $300 bn. This would present PDD as a viable rival to Alibaba, whose last annual report shows a GMV of USD$768 billion, that is if the same growth rates can be achieved.
PDD posted RMB 37m total revenue in Q1 2017 which grew by about 37 times to RMB 1.38bn by Q1 2018, during this period the company posted a net loss of RMB 0.2 bn. PDD still has a way to go but if the top line growth accelerates on the same trend along with the rapid acquisition of new users then the potential is there.

Chinese e-commerce sales in 2016 amassed to $750bn from 460m online shoppers according to Goldman Sachs. This market is expected to grow 23% annually through to 2020 as rural and lower tier cities experience logistic and infrastructure upgrades. PDD is poised to take advantage of this growing market along with China's rapidly growing middle class. Between 2009 and 2030, China will add 850 million people to its middle class, according to Organisation for Economic Co-operation and Development projections. This means the Chinese middle class will grow from 12% of its population in 2009 to 73% in 2030, boosting purchasing power.

Estimating that revenue could grow to $830mn this year and PDD is targeting a valuation of $19.4bn, then tthe company is valuing itself at 24x FY18 revenues. If sales up to 2020 grew at the same pace this pricing is around 4x 2020 sales.

Given how quickly PDD is growing the near-term valuation multiple is of limited use. The transaction volume has risen around 10 times in the past year, along with increasing monthly active users 8x throughout 2017 which proves the business model is popular and generates sustainable revenues.

To drive eventual and long term profitability PDD must use the IPO capital to grow user numbers with the same rapid pace and sustain growth.

Also of note, Colin Huang, PDD CEO, will amass a fortune of $8.3bn even at the low end of the IPO pricing range. Huang will control more than 40% of PDD and the majority voting rights. Even at the low end of the IPO pricing the $8.3bn fortune will put Huang among the 25 richest people in China, in front of Richard Liu the founder of JD.com. Huang's executive compensation, the IPO bonus stock award, like Xiaomi, is not linked to any performance metrics. This could highlight potential corporate governance concerns for investors as the executive compensation and incentive to create value for shareholders are misaligned.
You can access both of our platforms from a single Saxo account.