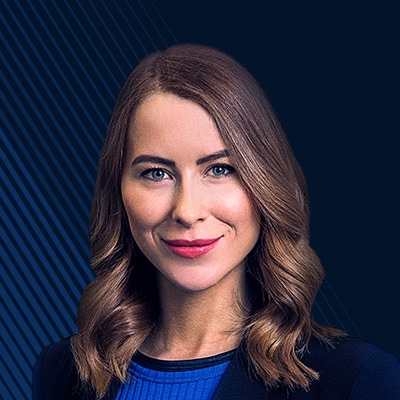 Eleanor Creagh
Australian Market Strategist
China's tech sector, under the government initiatives of "Internet Plus", "Made in China 2025" and "Outline on the National Information Technology Development Strategy", is emerging as an innovation and technology powerhouse. These blueprints set targets for a fourth industrial revolution in China, driven by information technology, artificial intelligence and robotics, with the aim of being globally competitive and dominant in all of these sectors.

China's online user base has increased to 772 million as at December 31, 2017, which is double the population of the US and there still is room to grow (Source: China Internet Network Information Center). According to Internet World States only 54.6% of the population in China is online compared with 88.1% in the US. We expect internet penetration and sector revenues to continue rising in the coming years because:

1. China has a similar proportion of city dwellers as the US did in 1940, illustrating there are still decades of above-average growth and urbanisation.

2. According to McKinsey & Company's report "China's digital economy – a leading global force" China's mobile payments ecosystem is already 11 times larger than the US, as these trends continue to emerge it will be critical for Chinese consumers to be online.

The entrepreneurial vision in China along with state-backed funding has led to one of the fastest growing and vibrant start up scenes, rivalled only by that of the Silicon Valley. In fact, data shows that 50% of total fintech investments globally originate from China. Beijing is not only electrifying vehicles but the whole manufacturing industry in China to transform the economy into an advanced developed economy with less pollution, more innovation and more educated human capital.


China's Top Tech Stocks by Market Cap:
While the US has the FAANGs (Facebook, Amazon, Apple, Netflix and Google), China is best known for BATX (Baidu, Alibaba,Tencent and Xiaomi). The BATs have benefitted not only from a decade of hyper-digitalisation but also the rapid upwards movement of the Chinese middle class.

Tencent is often likened to Facebook, but there is a lot more to Tencent than social media; messaging, gaming, payments, video and music. It's more like Facebook, plus Nintendo, WhatsApp, Spotify and YouTube all rolled into one. The Tencent social media and messenger platform WeChat topped 1.04bn monthly active users in May. This high level of engagement has capacity to be further monetised and that is Tencent's value proposition. Approximately 90%of WeChat users also use WeChat pay for mobile payments, representing a large proportion of market share in the cashless payment space. As well as social media, Tencent has continued to gain market share in both the PC and mobile gaming market, in addition to video and music services employing robust intellectual property sourcing capability and distribution power. Tencent's long-term sales growth will be maintained by its dominance over the social networking space in China, through continued monetisation of its apps and services.

Alibaba, another Chinese tech behemoth is a unique combination of business models – picture Amazon, eBay, PayPal and Google. Alibaba surpasses both Amazon and eBay in sales terms through Taobao, Tmall and Alibaba.com. Like Tencent, the domestic consumer uptake is huge with Taubao boasting approximately 600m monthly active users. Alibaba also owns a 33% stake in Ant Financial which houses the WeChat pay competitor AliPay. This rival platform accounts for around 50% of the mobile payment market by transaction volume. Like Tencent, Alibaba has created lifestyle ecosystems for the burgeoning consumer-centric economy in China.

Baidu is not as well known as Tencent and Alibaba but houses the second most widely used search engine in the world. Baidu also generates revenue from digital advertising and entertainment streaming through iQiyi (often named China's Netflix), in which it retained a 58% stake after the spin out. Baidu has also diversified into AI and automation which is critical to its future growth.

Besides these three tech giants, there is an abundance of technology companies listed on Chinese, Hong Kong and US exchanges which benefit from state support due to Beijing's plans for China's economy as well demographic trends in China. But despite the government support, these firms operate with entrepreneurial drive in what Baidu's chief scientist described as a "permanent state of war".
You can access both of our platforms from a single Saxo account.