A look at the Bitcoin futures markets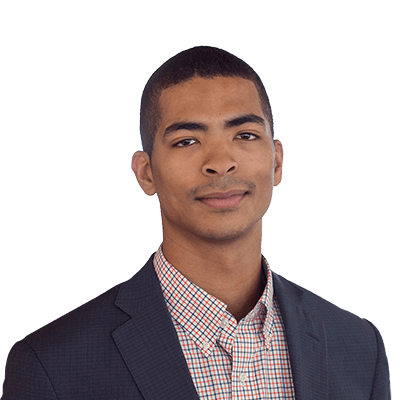 Jacob Pouncey
Cryptocurrency analyst, Saxo Bank
December 2017 saw the introduction of the much-anticipated futures product tracking Bitcoin. The CME Group and the Chicago Board Options Exchange launched futures trading on December 10 and 17. Futures allow buyers and sellers to lock in the future price of an underlying commodity or asset to be delivered or sold at some future date.

The CME Bitcoin Futures track the underlying "CME CF Bitcoin Reference Rate (BRR)". The BRR aggregates the trade flow of major Bitcoin spot exchanges during a calculation window into a once-a-day reference rate of the USD price of Bitcoin . They do not require the physical delivery of Bitcoin but instead are settled based on the cash difference between the initial price and the settlement price.

The Federal Reserve Bank of San Francisco released a report in May 2018 stating that anticipation for these Bitcoin futures and their subsequent launch was a possible reason behind the price increase and the resulting decline – Bitcoin's price peaked on the same day the CME launched its futures product. The report also stated that the market movements were in line with the behavior of other markets prior to the launch of similar derivative products.
Volumes were initially low following the futures' launch. As the chart below shows, howver, volume as well as open interest have increased in total. Still, though the total volume traded has increased, Cboe's average traded volume and open interest have decline since January. The open interest for each contract started at similar levels, but now the CME is clearly the winner in terms of volume and open interest.
In the weekly "Commitments of Traders" report from the US CFTC, total open interest in any given futures market is broken down between various users. In its most primitive form, it simply differentiates between commercial and non-commercial users. As Bitcoin is not a commodity, such a breakdown makes little sense, but due to legal requirements both exchanges have nonetheless broken down open interest in this fashion. The result, however, provides little discovery considering the limited changes in long and short positions.
We expect the futures volumes to increase on the backs of increasing institutional demand. For example, Flow Traders (Europe's largest ETF trader) will begin trading the Nasdaq Stockholm Bitcoin and Ethereum ETNs and will use the future products to hedge their risk.

Additionally, we expect the volume of the futures contracts to rise if the SEC approves a Bitcoin ETF as firms begin to hedge exposure risk to said fund.

The market is speculating that an Ethereum futures product is in the pipeline as the CME Group has introduced an Ethereum reference rate (the Bitcoin reference rate was a precursor to the creation of the Bitcoin futures product of the CME). Overall the introduction of the futures product represents the further institutionalisation of this emerging asset class.
You can access both of our platforms from a single Saxo account.