Crude oil caught up in a timing mismatch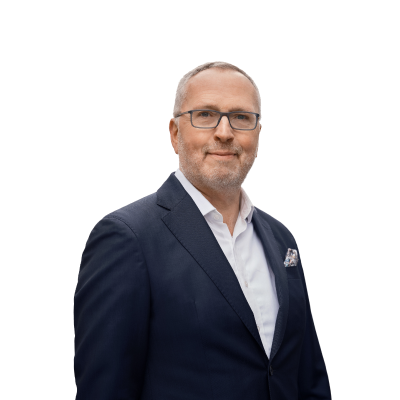 Ole Hansen
Head of Commodity Strategy
Brent crude oil's correction lower from $80/b earlier this month seems to have run its course for now. What triggered the sharp correction was a combination of news impacting the potential outlook for demand and not least the short-term outlook for supply. Trade tensions, which have been growing during the past three months, have increasingly led to worries that global growth and demand may suffer, especially among emerging market economies already impaired by the combination of a stronger dollar and a rising cost of servicing debt in dollars.

What probably did most of the damage was the easing of supply disruptions from countries such as Libya and Canada and news that the three Opec Gulf Cooperation Council members of Saudi Arabia, UAE and Kuwait had already begun ramping up production and exports. The timing mismatch between when these extra barrels are hitting the market and when they are actually going to be needed has helped created a temporary oversupply in the market.

As a result the first four futures contracts in Brent have seen a dramatic switch back to contango, which to long only investors act as a drag on their performance. This as opposed to the backwardated markets we have witnessed since last September. Following the June 23 Opec meeting, the individual production ceilings were abandoned in order to allow those producers with spare capacity to increase production in order to prevent the rising risk of shortages caused by the collapse in Venezuelan production and soon also Iran when US sanctions begin to bite.

Trump's accusations against Opec manipulating the oil market had not gone unnoticed with data showing that production and exports from the three GCC members had already begun to climb ahead of the Opec meeting. Crude oil production from the three Gulf producers rose by 400,000 barrels/day during June according to data from Bloomberg. Tanker tracking data provided by ClipperData however shows that seaborne exports from the three countries rose by 1.6 million barrels/day with the difference coming out of storage.
The (temporarily) changed outlook for crude oil helped trigger the biggest weekly reduction in bullish oil bets since April last year. In the week to July 17 hedge funds sold a combined 128,000 lots of Brent and WTI crude oil futures. The bulk of the selling hit Brent where the return to contango helped trigger a 94,000 lot reduction in the net long. The elevated backwardation in WTI crude oil, which has been caused by the continued inventory drop at Cushing, Oklahoma, the delivery hub for NYMEX traded WTI futures, helped shield the contract from aggressive selling. Digging into the data, however, we also found very limited appetite for shorting the market with the most of the change being driven by long liquidation and not fresh short selling.
While the market digests the current overhang of supply and while the contango is being maintained, crude oil is unlikely to find a strong bid. However, with US sanctions against Iran looming we should already begin to see a drop in Iranian exports next month. By this time we doubt that selling the market would be the best choice given the risk of renewed tightness in supply. Estimates for how much Iran's production could be impacted vary, but the figure is likely to be somewhere in the 500,000 to 1 million barrels/day bracket.

We maintain the view, as highlighted in our recently published Q3 Quarterly Outlook, that Brent crude oil is likely to settle into a low 70s to low 80s range for now. The downside looks protected by the continued risk to supplies despite increased production from some Opec members and Russia. To the upside $80/b has already proved a tough nut to crack and the "trade war leading to lower growth narrative" should continue to offer limited buying appetite above this level.

We should also not ignore additional political initiatives being implemented to prevent the market from rallying. According to recent polls, President Trump has a fight on his hands ahead of the November midterm election. Following the sharp trade tariffs related sell-off in key crops such as soybeans and corn, which has hurt both his base and swing voters, the last thing he needs is a renewed spike in US gasoline prices. On that basis a US political decision to release crude oil from its strategic petroleum reserves cannot be ruled out.

Using Fibonacci to gauge how far the current recovery can take the price we find resistance at $74.37/b. While the mentioned overhang of supply is being digested the upside is likely to be limited to somewhere between $75.35 and $76.33/b.
Later today, at 14:30 GMT, the EIA will publish its "Weekly Petroleum Status Report" which takes the usual in-depth look at inventories, trade and production. Crude oil and not least gasoline trade higher today after the API last night reported a drop in stocks across the board.
You can access both of our platforms from a single Saxo account.