COT: Mixed week in land of commodities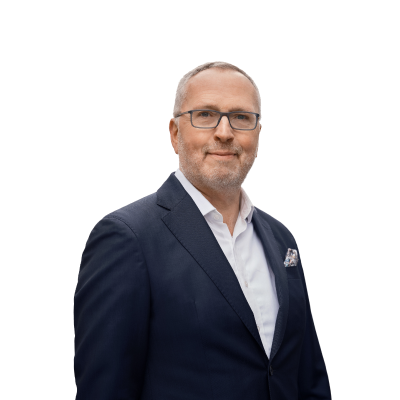 Ole Hansen
Head of Commodity Strategy
Summary: This summary highlights futures positions and changes made by speculators such as hedge funds and CTA's across 24 commodities up until last Tuesday, September 29. A week where a reduction in bullish bets across the energy sector and copper off-set continued buying of corn and soybeans. Gold and silver saw only small changes during what was a relatively quiet week where both metals traded lower.
---
Saxo Bank publishes two weekly Commitment of Traders reports (COT) covering leveraged fund positions in commodities, bonds and stock index futures. For IMM currency futures and the VIX, we use the broader measure called non-commercial.

This summary highlights futures positions and changes made by speculators such as hedge funds and CTA's across 24 major commodity futures up until last Tuesday, September 29.
A week were the S&P 500 took a tumble before ending up by 0.6%. Key drivers were a boost to banks led by HSBC, stronger economic reports from China and continued hopes that U.S. politicians would agree a new fiscal stimulus deal. Elsewhere the dollar traded close to unchanged, bond yields were a tad softer while the Bloomberg Commodity Index lost 1% with all the major sectors trading lower.
Fifteen out of the 24 commodity futures tracked in this report traded lower with two of the recent most popular sectors, grains and HG copper, the hardest hit. Crude oil, gold and silver also traded lower while platinum, RBOB gasoline, cocoa and live cattle were the major exceptions.
Hedge funds responded to these changes by reducing bullish bets across the energy sector and copper while taking the opportunity to add further length to soybeans and corn as prices softened. Gold and silver saw only small changes during what was a relatively quiet week where both metals traded lower. Overall the total net-long held steady at a 28 month high at 1.96 million lots.
The week ahead sees a potential busy week in commodities with oil traders keeping an eye on EIA's monthly Short-Term Energy Outlook on Tuesday followed by OPEC's World Oil Outlook on Thursday for its take on global supply and demand. Following the biggest quarterly surge in food commodities since 2016, the market will focus on twin insights from the USDA in its monthly WASDE report on Friday and before that on Thursday, United Nations data on global food prices. It is likely to show another jump after hitting a six-month high in August. Copper rallied strongly on Friday as the threat of strike action over wage talks leading to supply disruptions from Chilean mines continues to grow.
Energy: Sellers returned to crude oil as the short-covering rally only managed to last for one week before growing fears about a sustained recovery again took hold. While only seeing a modest price drop of 1.4% on the week, hedge funds cut their net-longs by 6% to 402k lots. WTI crude oil saw the biggest reduction on a combination of long liquidation and fresh short selling. The gas oil long was cut in half to just 4k lots while gasoline saw a small amount of net buying for the first time in five weeks.
Latest from our daily Market Quick Take: WTI Crude Oil (OILUSNOV20) & Brent Crude Oil (OILUKNOV20) both bounced following the biggest weekly drop since June as the market focus on an apparent improvement in the health of the US president than rising supply from Libya and concerns about a sustained recovery in consumption. The current range bound trading behaviour highlights a market that remains torn between short-term weakness against the expectations for a recovery, the timing of which, however, continues to be delayed. Key area of resistance in Brent remains the band from $42.5/b to $43.25/b while support continues to be found towards $39/b.
Metals: Gold and silver had a quiet week, both in terms of price and position changes. Speculators held a small net short in platinum for the first time in 14 months after the price recently lost 10% of its value relative to gold. In HG Copper, softening fundamentals resulted in the biggest one week reduction since February, when the Chinese lockdown sent it tumbling. The net long was cut by 12% after almost continued buying since March had seen it reach a 32-month high.
Latest: Spot Gold (XAUUSD) and Spot Silver (XAGUSD) - both showed a lackluster performance on Friday despite the threat to President Trumps health and a shaky U.S. employment report sent another warning sign, that the metals are still consolidating. Despite multiple sources of uncertainty, the (lack) of follow-through buying above $1900/oz highlights the potential need for a weaker dollar and renewed focus on the threat of inflation before the rally can continue. We maintain a positive outlook but also accept that the market is currently not receiving enough oxygen to take it higher. Support at $1882/oz with a break raising the risk of a deeper correction to the recent low at $1850/oz.
Agriculture: The first correction to hit soybeans and corn since early August was taken as an opportunity by funds to increase their bullish exposure even further. Healthy underlying fundamentals led by strong Chinese demand and a weather related drop in yields providing enough support a continued accumulation of longs. The soybeans net long increased by 8% to 229k lots, the highest since 2012 while the corn net-long at 107k lots was the highest in 14 months.
In soft commodities, the sugar bulls added another 8% to bring the net-long to 229k lots, the highest since November 2016. Another 10% was added to the cocoa long before the market suffered and end of week correction. In coffee, the net-long was reduced by 18% to 36k lots as bulls continued to scale back exposures after once again having taken a major hit during the 20% September top to bottom slump.
What is the Commitments of Traders report?

The Commitments of Traders (COT) report is issued by the US Commodity Futures Trading Commission (CFTC) every Friday at 15:30 EST with data from the week ending the previous Tuesday. The report breaks down the open interest across major futures markets from bonds, stock index, currencies and commodities. The ICE Futures Europe Exchange issues a similar report, also on Fridays, covering Brent crude oil and gas oil.

In commodities, the open interest is broken into the following categories: Producer/Merchant/Processor/User; Swap Dealers; Managed Money and other.

In financials the categories are Dealer/Intermediary; Asset Manager/Institutional; Managed Money and other.

Our focus is primarily on the behaviour of Managed Money traders such as commodity trading advisors (CTA), commodity pool operators (CPO), and unregistered funds.

They are likely to have tight stops and no underlying exposure that is being hedged. This makes them most reactive to changes in fundamental or technical price developments. It provides views about major trends but also helps to decipher when a reversal is looming.
You can access both of our platforms from a single Saxo account.