Brown Advisory Ethical Selection Q2 2020 commentary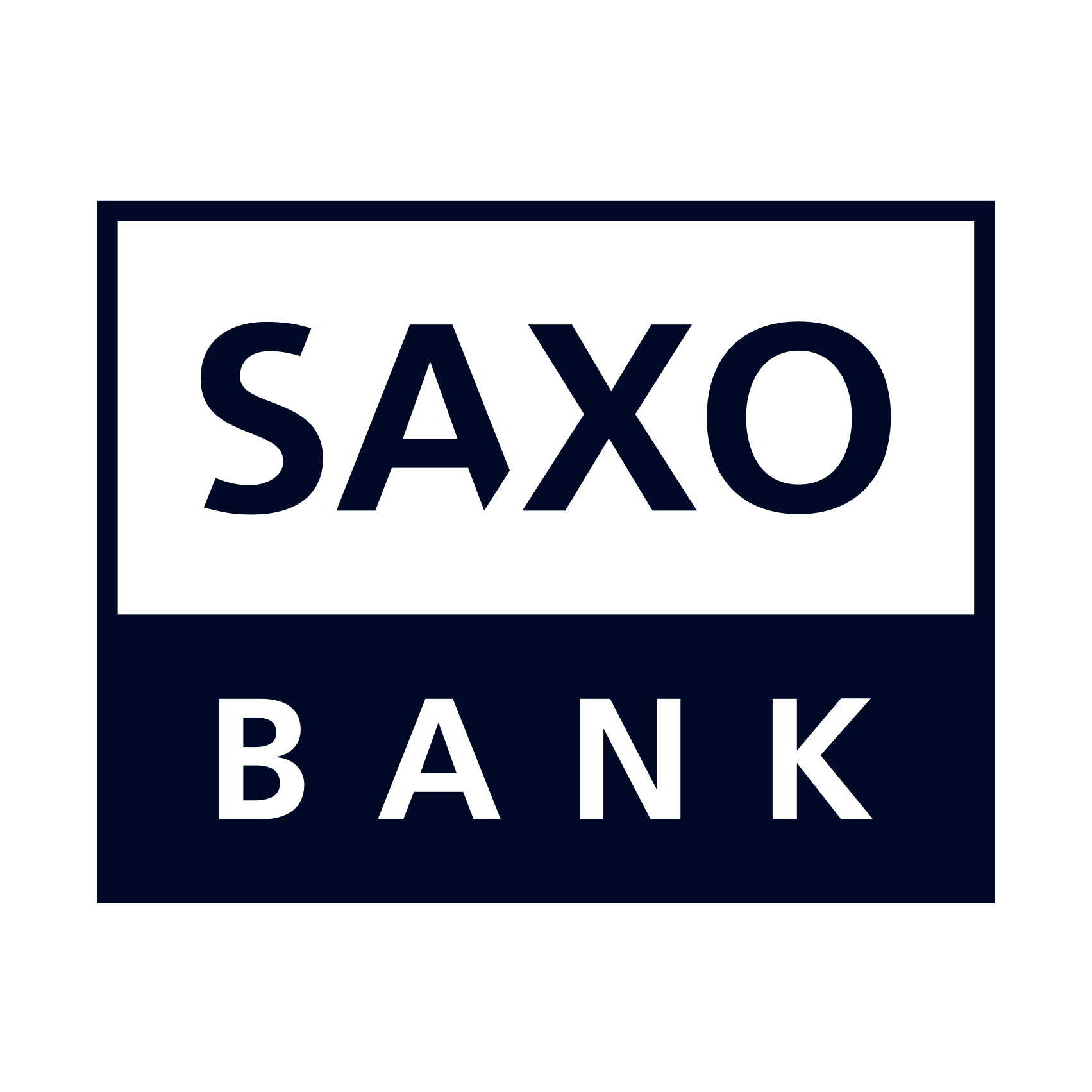 Saxo Bank
| | |
| --- | --- |
| Instruments traded | Stocks |
| Asset classes | US stocks |
| Investment style | Fundamental analysis focussed on ethical, social and governance (ESG) |
| Quarterly return | +21.3% (net of fees) |
| Annualised volatility (since inception) | 28% |
Market overview
The markets once again corrected sharply this quarter—this time with a historically strong bounce.
As spring turned to summer, investor and consumer sentiment reflected in the markets seemed no more predictable than the weather. There was no shortage of new information—everything from the massive fiscal stimulus in the U.S. to a new surge of COVID-19 hospitalizations. The turmoil that reached a peak in the U.S. at the end of the first quarter crested even higher with world-wide civil protests calling for racial justice here at home.
Before detailing quarterly activity, we must acknowledge how humbled we are by circumstances and events well beyond stock prices. The current COVID-19 worldwide emergency is perhaps the first time that many in our society recognize the stark reality that we are all in this together - we are all touched by the health crisis or the economic crisis that has arisen from it. Our team's perspective is that climate change is an earlier manifestation of similar challenges, as we've long seen the links among climate change, health, and economic disparity. COVID-19 has put this in stark relief; but explicitly connecting the dots among climate, health, and racism is something that some of us are just learning, while the Black community has been living it.
Like climate change, we do not see racial equity as a political agenda item. Being data-driven, statistics such as these speak for themselves: Black people comprise 13% of the U.S. population but account for 23% of COVID-related deaths; the Black community is also 2.5x more likely to die from police brutality and 3x more likely to die from air pollution than people who are white. We recognize these as risks to our investments and indeed to our social fabric. We have always considered environmental and social risks within the same, long-standing research process and appreciate that we have more to do and to learn about how it's not just climate resilience that is good for business, anti-racism is too. Our collaborative research process that includes fundamental, investigative and ESG teams has already helped us learn from leading experts on ethics, antitrust, labor relations, climate, health, equality and other complex, interconnected subjects. This process of listening and learning, we expect, will continue to be a valuable source of insight for us as active investors.
For the quarter overall, all major sub-sectors of the market showed positive returns following a weak first quarter, a sign that investor sentiment was turning incrementally positive with respect to COVID-19's suspected long-term impacts to the economy. Notable laggards were utilities, consumer staples and financials, the first two of which we are underweight, which aided performance. Elsewhere, outsized performance in our healthcare and industrials names were offset by our lack of energy exposure, where rebounding fuel prices led to a rally in the sector.
Portfolio performance
| | |
| --- | --- |
| Second quarter 2020 | 21.3% |
| Year to date 2020 | -1.26% |
| 2019* | 19.1% |
| 2018 | N/A |
| 2017 | N/A |
| 2016 | N/A |
| 2015 | N/A |
| Since Inception* | 17.6% |
Best performing positions
Amazon.com, Inc. was the greatest contributor to performance during the quarter. The position was trimmed to manage its size. Given their businesses were deemed essential during the pandemic-induced shutdown, it's no surprise that both online and physical (Whole Foods) sales accelerated sharply. The company's prior investments put their logistics and distribution capabilities on vastly better footing during the recent crisis when execution was challenged. While rather late given the situational demands in our view, the company announced an undertaking of $4bn in costs to keep workers safe, including PPE and in-house COVID testing, higher wages, and enhanced social distance measures. The Brown Advisory team were active during the quarter in engaging directly with the company multiple times on a variety of their most material ESG risks, including additional disclosures on efforts to keep workers safe. Amidst the focused attention on police brutality in the US and AI ethics, Brown Advisory were pleased to see Amazon commit to a one-year moratorium on police use of its facial-recognition technology; this is another area in which Brown Advisory had engaged the company directly, as well as AI ethics industry professionals.


Marvell Technology Group Ltd. reported a strong beat to expectations for the first quarter and raised both revenue and margin guidance for the year. The company is performing exceedingly well. While Marvell's storage business still has some headwinds, strong demand in networking and cloud computing has helped tremendously.


Alphabet Inc. reported first quarter earnings at the end of April. Quarterly results were better than investors feared and more importantly, trends have stabilized in April. A weak advertising environment impacted Alphabet's Google Search revenue, exiting March declining at a mid-teens rate. YouTube was also impacted, but continue to growth throughout Q1. Google Cloud continued to see strong demand and maintained its momentum with another quarter of >50% y/y revenue growth. Google advertising revenues did not deteriorate further in April, and Google Search has started to see user behavior return to more commercially oriented queries. The company also committed to managing expenses during this difficult macroeconomic period.
Worst performing positions
Washington Federal, Inc. was a detractor in the quarter as the credit outlook under continued COVID-19 uncertainty and lower interest rates continued to weigh on bank stocks.


Walt Disney Company's stock saw a muted rebound relative to the index as continued uncertainty around COVID-19 and its effect on park revenues weighed on shares. Brown Advisory continue to think the risk/reward is attractive, even in this stressed environment, which is why a new position in the company was initiated.


Assurant, Inc. saw a muted rebound relative to the rest of the portfolio as COVID-19 concerns and the upcoming catastrophe season caused management to be cautious in their outlook.
Changes to the portfolio
In the pursuit of strong investment returns while maintaining alignment with strong ESG values, the team driving the Brown Advisory Ethical Selection portfolio conducts deep business and financial analysis, as well as proprietary ESG research.
Five new holdings were added to the portfolio during the quarter: Dynatrace, Inc., Microsoft Corporation, NIKE, Inc., Verisk Analytics Inc. and Walt Disney Company.
Microsoft is a leading developer of software and hardware services, and cloud computing platform and infrastructure. The company posted another extremely strong quarter with over 60% growth in their Cloud business, as well as upside to their legacy Windows and on-premise offerings. Microsoft has done a tremendous job over the years focusing on solving problems for their customers, rather than selling servers and PCs. When customers move their services to a Microsoft-hosted cloud, many reduce their per-user carbon footprint by up to 90%. The company has also operated as a carbon-neutral company since 2012 after implementing an internal carbon fee.
Four positions were removed during the quarter: Amphenol Corporation, Bank of America Corporation, GCI Liberty, Inc. and V.F. Corporation.
Bank of America was eliminated as we actively reduced some of our exposure to credit-sensitive financial services names. V.F. Corp. was eliminated in favour of Nike, where we have higher conviction in the company's growth strategy and brand.
Outlook
In conclusion, performance has been pleasing in this challenging market, and both Saxo and Brown Advisory continue to believe in strategy's process, which has driven outperformance over the long term. Both Saxo and Brown Advisory also believe the rigorous bottom-up security analysis, ESG alignment of investments and thoughtful portfolio construction driven by Brown Advisory, should lead to meaningful outperformance in the long run.
You can access both of our platforms from a single Saxo account.