Market Quick Take - June 4, 2020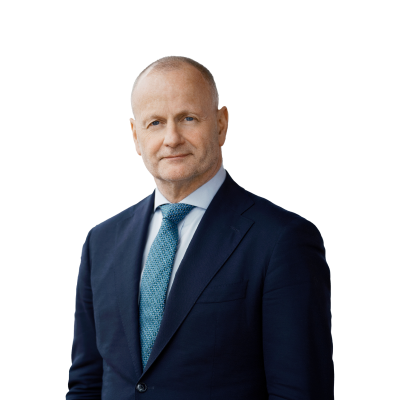 Steen Jakobsen
Chief Investment Officer
Summary: Stocks trade softer after the Nasdaq 100 briefly broke the February closing record while bank gains led the S&P 500 Index to a fresh three-month high yesterday. Bond yields and the dollar both rose after U.S. private payrolls showed fewer job losses than expected. In Germany Chancellor Merkel's government sealed a EUR 130 billion stimulus package while the ECB later today is expected to announce a boost to its rescue program. Crude oil trades lower as a US fuel glut highlights weak demand while an agreed OPEC Plus production cut extension hit a roadblock with emerging unease about compliance. Gold once again managed to find support below USD 1700/oz following the biggest slump in a month.
---
What is our trading focus?
US500.I (S&P 500 Index)

and USNAS100.I (NASDAQ 100 Index) – U.S. equity futures trade softer overnight with momentum seems to have stalled in today's Asia trade, unsurprising given recent bullish price action is technically stretched, however recent strength leaves us sceptical on follow through of any bearish price action.



OILUSJUL20 (WTI crude) and OILUKAUG20 (Brent crude)

- Brent crude oil's return to a 40-dollar handle has so far proven to be short-lived. During the past week the oil market has moved higher in the belief that the OPEC Plus group of producers at their virtual meeting Thursday would extent a deal to curb production. Once again however the problem regarding cheating has emerged. With Russia, for a change, being close to full compliance the group has become much more reluctant to accept cheating from others. OPEC+ however, cannot afford not to reach an agreement with the current market price nowhere near the level many of the producers need to balance their budgets. On that basis we expect a deal of some sort will be reached, but the lack of compliance will leave the deal short in delivering its full price supportive potential.



XAUUSD (Spot gold) -

managed to recover back above $1700/oz following the biggest slump in a month. The continued rise in global stocks, as the markets continue to price in a V-shape recovery, has reduced demand while triggering some profit taking. Gold futures specifically are suffering from an exodus of investors and traders into ETFs. Open interest in COMEX gold futures and the net-long held by speculators have both dropped to a one-year low while total holdings in bullion-backed ETFs continue to set new records. Demand for gold is still there but the choice of instrument has changed following the transatlantic disconnect that occurred in March between spot gold traded in London and futures traded in N.Y. We maintain a bullish outlook for gold, but investors need to be patient with the short-term risks of a deeper correction than the $1690/oz seen yesterday.



ADS:xetr (Adidas)

- the new German stimulus package worth €130bn agreed to by coalition parties tonight includes a VAT reduction from 19% to 16% starting on 1 July. This will be a net positive for consumer sentiment and consumption. Reducing VAT has been part of the talks leading up to the negotiations and Adidas shares have also responded rising 32% from May lows closing above €250 yesterday the highest closing price since 4 March. Adidas also announced this morning that sales in China in May was above last year's numbers fueling up of a quick recovery. The US-China tensions could become a tailwind for Adidas among Chinese consumers.



USDJPY –

trades up 1.2% this week, thereby bucking the recent trend of overall dollar weakness. From a technical perspective the 110 is the next natural key resistance level. This is likely a function of U.S. yields having moved higher 0.75%, thereby challenging the top end of the recent range. The 10-year Note futures (ZNU0) is currently challenging 138-00 support leading to some speculation that we could be breaking lower. Rising yields would re-invite discussion and focus on yield-curve control and what level yields need to reach before the Federal Reserve steps in.
What is going on?
Unrest in the US continued as protesters defied curfews

putting more pressure on President Trump as the US election is getting closer. The protests have increased his disapproval rating to about the worst levels for his first term as president. Yesterday, the US defence secretary openly said he disagreed with Trump using the military to stop the unrest echoing a growing number of retired military officials.



German coalition agrees to €130bn stimulus package

which includes reduction of VAT and extra benefits for families with children. Adding all the German stimulus packages together since early March the German government has now agreed to aggregate stimulus of more than 30% of GDP exceeding all other EU countries in size. The market will likely celebrate in the short-term but there is both a bill to be paid in the future and it sends a strong signal that Germany is in a deep economic crisis.
What we are watching next?
Nonfarm Payrolls and Non-manf ISM for May this week

are critical US macroeconomic data points that are out tomorrow and will give the first indications of the severity of the job market loss and potential rebound trajectory.



Expectations are rising for ECB to expand its bond-buying programmes

at its meeting today to add stimulus while the political impasse in Europe continues to put the recovery at risk. The current €750bn ECB bond-buying programme PEPP (Pandemic Emergency Purchase Programme) will run out of bonds to buy by October in which the recovery will still be in a fragile recovery.



Yield-curve control (YCC)

, was discussed at the April FOMC meeting and it could be implemented over the coming months. In doing so the Federal Reserve could choose a rate, such as the 10-year Treasury yield, and committing to purchase as many securities as necessary to keep the rate under a set level. If implemented, gold could benefit as real yields would move further into negative territory once inflation picks up.
Economic Calendar Highlights (times GMT)
11:45 – ECB Rate Decision

12:30 – ECB's Lagarde speaks

12:30 – US Initial Jobless and Continuing Claims

14:30 – EIA's Natural Gas Storage Change
Follow SaxoStrats on the daily Saxo Markets Call on your favorite podcast app:
You can access both of our platforms from a single Saxo account.