Market Quick Take - June 30, 2020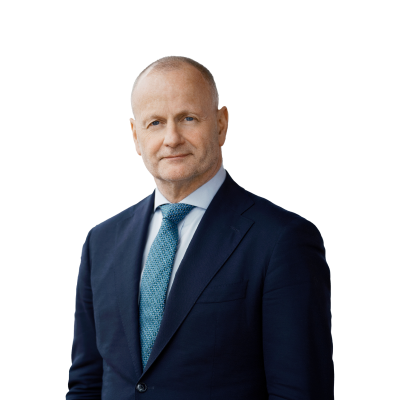 Steen Jakobsen
Chief Investment Officer
Summary: Equity markets in the US rebounded yesterday after having a look at pivotal levels to the downside, seemingly unperturbed by reversals of opening up measures in some Covid19 hot spots in the US. Today is the last day of a rather volatile quarter for equities as we look forward to US jobs data, unusually set for release on Thursday due to a holiday weekend.
---
What is our trading focus?
US500.I (S&P 500 Index)

and USNAS100.I (NASDAQ 100 Index) – the key pivot levels in both the Nasdaq 100 and the S&P 500 both held yesterday and the major indices closed on a strong note, once again preventing two consecutive days of downside. With yesterday's action, the downside support around 3,000 in the S&P 500 has been underlined once again, while for the Nasdaq 100, that index once more avoided a close below the 21-day moving average since April. That technical indicator has now moved up to 9,891.



X

AUUSD (Spot Gold)

- Gold remains poised near the highs of the cycles, looking for direction either from new policy measures aimed to force inflation higher or negative real rates more negative or some more participation from the US dollar and other commodities, especially silver. The break higher looks intact as long as the daily closes remain north of 1,745-1,750.



FB:xnas (Facebook)

- shares recovered from Friday's enormous 8% sell-off on concerns of an advertiser exodus, despite a growing list of companies announcing reductions or boycotts of spending on the platform. Plenty of volatility potential for this name if it is able to turn the tide with new measures aimed at allaying advertiser concerns or not if the drumbeat of negative news for the company continues. In our

equity note

from yesterday we expressed the view that shareholders should not be worried about the boycott.



EURUSD

– risk sentiment rebounded strongly yesterday, but the US dollar was not particularly impacted negatively, and EURUSD remains rather heavy in the recent range, with speculative positioning rather long of the pair – interested to see how the pair behaves in the 1.1161-1.1200 zone in coming sessions through the end of this week as the recent rally off the 1.0800 area is getting rather stale – a new rally and close above 1.1400 needed to get the bulls on track again.



GBPUSD

– sterling broke down further yesterday as Brexit talks resume, and there are no real chart points lower until the sub-1.2100 lows in GBPUSD as EURGBP also traded to new recent highs well above 0.9100. A strong rally in GBPUSD on some new catalyst back toward 1.2500 needed to offer any sense of a bullish reversal.



USDRUB

- ruble traders are wary of the accusations from US intelligence services of Russian bounties on US military troops discussed below, which could eventually bring new negative attention on Russia in the form of trade or other sanctions. A big resistance level in USDRUB around 70.50.
What is going on?
The COVID-19 case count in the US continues to accelerate

with Houston ICU full of younger patients and reversal in places of opening up measures, for example in Arizona, where bars and pools have been shut. The new Covid19 surge is started among young people in the US who resumed normal activity too quickly, but is

now reaching more vulnerable populations in Florida

.



The new Hong Kong security law aimed at cracking down on protests has been approved

by the main Chinese legislative body, bringing fears of a deterioration of Hong Kong's autonomy and trade relationships globally, particularly with the US.



US intelligence services accuse Russia of offering bounties to Taliban for killing US troops

, with accusations in the US that the Trump White House was aware of the reports in February or even earlier. The Democratic opposition is seizing on this news and rehashing the theme of Trump's softness on Putin for political gains ahead of the election.
What we are watching next?
US Fed Chair Powell and US Secretary Mnuchin to testify –

to testify before the US House Financial Services Committee. There will likely be strong appeals for funding of state and local governments from both the Fed and Treasury, while Mnuchin could face tough questioning on oversight of where funds have gone in the crisis response.



End of quarter shenanigans?

It is difficult to find evidence that end-of-quarter rebalancing drives significant volatility, but the latest quarter has brought an enormous move in equity markets relative to bond markets, so if there is any such phenomenon, it could drive flows over through the end of the month and quarter today.



US employment numbers and sentiment

– the strong showing in the US May Nonfarm Payrolls change data was cause for cheer last month and the June tallies are set for release this Thursday due to a Friday holiday for US Independence Day. The speed of declines of US initial jobless claims and continuing claims continues to be in the spotlight this week, as well as the June payrolls change data as the US faces a growing risk of slowing down the resumption of economic activity due to the latest acceleration in Covid19 numbers.
Economic Calendar Highlights (times GMT)
0900 – Euro Zone Jun. Flash CPI Estimate

1230 – Canada Apr. GDP

1300 – US S&P CoreLogic Home Price Index

1345 – US Jun. Chicago PMI

1400 – US Jun. Consumer Confidence

1500 – US Fed's Williams (Voter) to Speak

1630 – US Fed Chair Powell and Treasury Secretary Mnuchin to speak

2350 – Japan Q2 Tankan Survey

0145 – China Jun. Caixin Manufacturing PMI
Follow SaxoStrats on the daily Saxo Markets Call on your favorite podcast app:
You can access both of our platforms from a single Saxo account.