Market Quick Take - August 6, 2020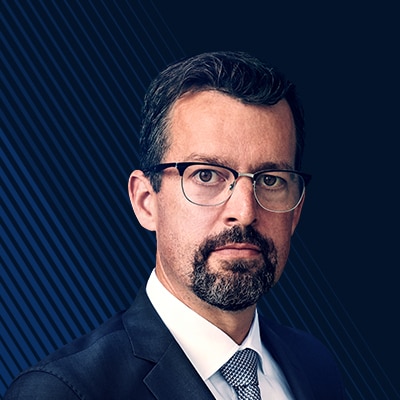 John Hardy
Head of FX Strategy
Summary: Gold prices continue to dominate market attention after the remarkable advance of 75 dollars per ounce over the last few sessions. The USD has lurched weaker again and is helping to feed a rise in prices there and asset markets globally, with modest new highs for the cycle posted in US equities. Today we get a look at the latest US claims data after the ISM Services index suggested a weak labour market in July.
---
What is our trading focus?
S&P 500 Index (US500.I)and NASDAQ 100 Index (USNAS100.I) – one of the least noteworthy session in recent memory yesterday as the indices dribble slightly higher to a new cycle high close. The VIX is pushing down on 23 and thus making a bid for the lowest levels since February and an attempt to return to the "normal range" that prevailed prior to the COVID-19 blowup.
STOXX 50 Index (EU50.I) - European continues to range trade with 3,157 established as the support line and 3,400 as the resistance level. One could argue that amid weak banking earnings and outlook coupled with a much stronger EUR the continent's equities are holding up well. Recent economic indicators suggest that Europe has almost recovered on spending with retail sales for July hitting a new record.
Spot Gold (XAUUSD) and Spot Silver (XAGUSD) - another big day for the precious metals as spot gold trades at 2,050/oz and silver joined in the rally more forcefully with impressive new highs overnight stretching well above 27.50/oz this morning. The momentum is incredible and the overbought readings are off the charts, suggesting that the time frame for an advance may be limited but the price action can ex
Brent Crude Oil (OILUKOCT20) and WTI Crude Oil (OILUSSEP20) - the major benchmarks for oil climbed to new post-March meltdown highs and through important resistance yesterday, though the pullback from strong intraday highs suggested the move lacked full conviction. The chief concern for oil traders in the near term is the concern that a renewed virus resurgence will continue to hamper demand while OPEC production increases that went into effect this Monday will keep an excess of supply into the market. A further price fall back into the range well below 45 for Brent and 42.50 for WTI would mark a bearish technical development.
AUDUSD – an excellent barometer for the broader US dollar is this pair, as AUD was one of the first DM currencies, together withCAD yesterday, to pushat a new local high above 0.7135 versus the greenback. Some bearish momentum divergence here if the pair can't continue to charge higher here to new highs. Supportive for AUD in recent weeks is the generally reflationary narrative and the spectacular runup in iron ore prices, as iron ore is Australia's largest export.
EURUSD – Broad USD weakness was the chief theme in FX yesterday, with EURUSD backing up higher to its highest close for the cycle yesterday and extending to new cycle highs this morning beyond 1.1900. The sharp comeback from the consolidation earlier this week underlines the strength of the trend and doesn't seem driven by any notable trigger other perhaps than the reflationary narrative and that the US is set to unleash a large new round of stimulus. The next chart objectives are 1.2000 ahead of the major market top in early 2018 just north of 1.2500. Bears would hope for a weak close today after the exchange rate pulled to new highs, setting up a possible second consolidation wave back lower.
Adidas (ADS:xetr) - as indicated in its Q1 earnings three months ago Adidas has been faring relatively well during the COVID-19 crisis and this morning's Q2 earnings underline this. Q2 gross margin at 51% vs est. 49.8%, revenue at €3.58bn vs est. €3.24bn but reports an operating loss of €333mn vs. profit of €643mn a year ago. The company is still not able to provide an outlook for FY20. Adidas expects Q3 revenue to be down mid-to-high single digit y/y but operating profit returning to positive €600-700mn.
Siemens (SIE:xetr) - Europe's leading industrial conglomerate reports FY20 Q3 earnings this morning showing revenue at $13.5bn beating the highest estimates by analysts and the operating profit of the industrial business lands at €1.8bn vs est. €1.2bn driven by a one-time revaluation in its software division. Despite being halfway through the year the company refrains from providing any guidance to the market except for a stating that it expects a moderate decline in revenue in 2020 compared to the year before. Free cash flow generation looks strong and the result could help sentiment in today's session.
UniCredit (UCG:xmil) - amid generally weak earnings from European banks with especially French banks caught up in trading hiccups UniCredit is reporting surprisingly strong results this morning. Q2 net income at €420mn vs est. €235mn and net revenue in line with estimates at €4.2bn. The bank is confirming its 2021 guidance.
What is going on?
USDTRY slipped well above 7.00 – It was clear from recent market behaviour that the Turkish authorities were defending the 7.00 level in USDTRY to prevent the TRY from weakening. With yesterday's move well above that level, fears may rise of chaotic declines and even an eventual default risk as Turkey has effectively run dry of official reserves and a scramble from international and domestic investors out of the lira. European banks are also exposed to Turkish corporate debt. As noted in recent Quick Takes, the situation in Turkey bears watching for risks of general contagion into EM, with few signs of this thus far.
ExxonMobil says 20% of its reserves are threatened by low prices which indicates the supply constraint the world could be facing in the coming year as consumption normalises unlessoil prices increase from here. Despite the ongoing pandemic and the green transition, we see a bullish case for oil in the short-term. Also, the fact that energy companies are only 2-3% of the S&P 500 despite oil and gas some of the most important energy sources indicates some degree of undervaluation.
Facebook and Twitter at odds with President Trump as Facebook removed a post from the Trump campaign related to COVID-19 which was deemed to be misinformation and Twitter quickly followed up by freezing the campaign account. Social media will be in the crosshairs during the US election which is less than three months away so investors in those companies should expect more volatility.
UK Bank of England Meeting – The Bank of England voted 9-0 to keep its purchase target unchanged after the June expansion and kept its 0.10% interest rate unchanged. But after its projections of an aggressive V-shaped recovery in the June meeting, its projections sound a bit more cautious today. GBP reacted little to the Bank's statement today – another sign that fiscal stimulus are in the spotlight everywhere far more than central bank guidance.
What we are watching next?
Where's the next round of US stimulus? Markets seem to be operating on the assumption that the Trump administration and Senate Republicans can quickly come to terms with the Democratic opposition and cobble together a fresh round of stimulus. The longer the negotiations drag on, the more the risk rises of the market expressing some concern (weaker risk appetite, USD backing up stronger, etc.)
US Weekly Initial Jobless Claims and Continuing Claims data today – while the market is not particularly reactive to economic data points, we still watch the latest weekly jobless claims data from the US with interest for a status check on the labour market comeback in the US. The July US ISM Services survey yesterday suggested that the labour market in the dominant services sector in the US was actually contracting in July with its reading of 42.1 for the Employment sub-component of the index, evenas the headline reading for the survey was a robust 58.1.
Economic Calendar Highlights for today (times GMT)
0

800

–

Italy Ju

n

.

Industrial Production

0

8

00

–

Norges

Bank Q2 Survey of Bank Lending

0830

– UK Jul

.

Construction PMI

1130 – US Jul

.

Challenger Job Cuts YoY

1230

–

US

Weekly

Initial and Continuing Claims
You can access both of our platforms from a single Saxo account.