Australia Update: GDP Potential for Downside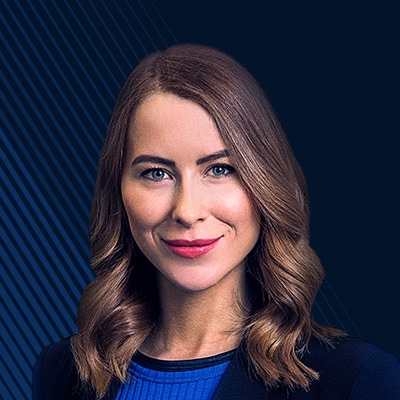 Eleanor Creagh
Australian Market Strategist
Summary: GDP is forecast to slow to an annual pace of 1.4% today, but if GDP surprises to the downside, we could see a level of growth on par with that of the post-recession read in 1992
---
Consensus forecast 0.5% Q2 growth, 1.4% y/y on par with Q3 2009 post GFC print
The partials released to date suggest Q2 growth will be weaker than expected (Inventories, Capex, Construction work, weak retail sales and private consumption); growth could fall to as low as 1.1% annually. 0.2% over the quarter
GDP is forecast to slow to an annual pace of 1.4% today, but if, as we suspect GDP surprises to the downside, we could see a level of growth on par with that of the post-recession read in 1992.
Net exports will add 0.6% to Q2 GDP, this will offset the punch from weak inventories data earlier this week. Inventories fell by 0.9% over the quarter, but in Q1 rose 0.8%. This reversal will knock around 0.6% off Q2 GDP, as it is the 2nd derivative of inventories data that is applied to GDP.
Government spending which accounts for more than 20% of GDP will also make a positive contribution to Q2 GDP. Government consumption rose by 2.7% over the quarter, offsetting the decline in investment and will contribute 0.5% to the Q2 GDP read.
But even with a large, better than forecast, positive contribution from government spending and net exports, this is not likely to be enough to offset the drag from other partials and weakness in the private sector. The private sector continues to struggle which is key for RBA as consumption accounts for ~60% of GDP. Weak wage growth, high household debt levels and low levels of saving amongst Australian consumers means the propensity to spend the extra cash from the government's tax cuts could be diminished. July retail sales contracted by 0.1%, suggest the propensity for consumers to spend on discretionary items still remains under pressure, despite tax cuts. An over-leveraged consumer who has whittled away their savings and is now devoid of any material pick up in wage growth is unlikely to increase discretionary spending, particularly given recent consumer sentiment surveys point to rising concerns over the economic outlook. Likely, choosing instead to repair household balance sheets and deleverage.
If the GDP read does come in weaker than the expected 0.5% for the quarter today the RBA will have to rethink their own forecasts again, given that their forecast of 2.5% growth for 2019 will be wildly out of reach.
You can access both of our platforms from a single Saxo account.