Powell hears the market, USD falls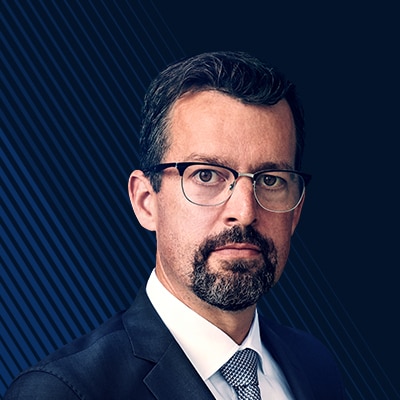 John Hardy
Head of FX Strategy
Summary: US Fed Chairman Powell changed his tone in an interview on Friday, as he made it clear that he hears the market's concerns even if he doesn't share all of them. The market reacted strongly, sending the USD lower even as a very strong US jobs report provided confusing counterpoint to the development.
---
Friday's remarkable interview with the Powell, Yellen and Bernanke trio triggered a dramatic boost to risk appetite as Fed Chairman Powell made it clear that he is listening to the market and its concerns. The market saw echoes of Bernanke's reaction (at a speech in July of 2013) to the May 2013 "taper tantrum" in this appearance as it marked a further and louder shift in the Fed's confident stance on its current policy mix and supposed intention to maintain balance sheet reductions and gradually hike rates.

Nonetheless, Powell continued to express confidence in the economy, thinks the market is ahead of the data in expressing downside risk concerns, and doesn't' believe that treasury issuance is a big part of the market's turbulence. Still, in the wake of the December 20 Federal Open Market Committee meeting and press conference, which delivered virtually no alteration in the outlook or and very little adjustment to the Fed's policy forecast, this interview was clearly a downshift to the dovish side in the Fed's guidance, indicating that further market pain or tightening of financial conditions will eventually elicit a Fed policy move.

We'll have plenty of additional follow-up noise from Fed officials as Powell himself will be out speaking on Thursday again and we have the FOMC minutes on Wednesday, together with many of the new voters (Rosengren, Evans, Bullard) speaking later this week as well. The key question is how much of the Fed's shift is already in the price. A mini-test arrives today with the US ISM non-manufacturing survey release for December. This survey has just posted three reading above 60 for the first time in its more than 20-year history.

As Powell's rhetorical shift coincided with a fresh RRR cut from China at the end of last week, the Aussie reacted the most strongly among G10 currencies to the double whammy of positive news. Volatility in AUD was further aggravated by all of this news emerging less than 48 hours after the JPY cross flash crash – more on AUD in the chart below.

But the thing I'm struggling with the most about Friday's session is the dissonance or incoherence as US yields rose sharply (due to a strong jobs report, especially the fresh bump in earning growth) on the very day when the market expressed profound relief that the Fed has supposedly just made a dovish turn. This and the recent extreme and vicious turn in volatility leaves us reluctance to jump on board this latest shift in momentum and believe that the US dollar is set to sell-off in a straight path.

Chart: AUDUSD

AUDUSD the most enthusiastic in reacting to the developments late last week as China boosted liquidity and Powell waxed dovish in Friday's interview. The bounce was grossly exaggerated by the JPY cross flash crash (which fed a simultaneous AUD flash crash), but any chart technician will take a look at this chart and note the rejection of the 0.7000 break nonetheless, so the bar is suddenly much higher for AUD bears. Next resistance levels are the 0.7200 area and then the November top just ahead of 0.7400. We're sceptical that this move is anything more than a short squeeze, but also cognisant that it could extend viciously higher in the short term.
The G-10 rundown

USD – the market is now mulling whether Powell's turn is sufficient to drive a durable rally in risk appetite and an extension of Friday's moves. Colour me sceptical for now on that ability for this move to extend more than a few more sessions. There is also the eternal logical conundrum of the cart and horse of Fed expectations and the economy. We should always recall that at the beginning of cycle shifts in the past, the Fed shifting to an easier stance was because something was awfully wrong. Think the 50-basis cut in September 2007, for example.
EUR – continuing to find it tough to gin up enthusiasm for the euro here as uncertainties abound as far as the eye can see. EURAUD or EURNOK are candidates for expressing EUR weakness if this latest risk-on move persists, while EURJPY bears may reload ahead of 125.00 in hopes that this dovish shift won't engineer a durable recovery in global risk sentiment.
JPY – JPY crosses rebounded viciously as the flash crash seen as at least a local climax of sorts and on hopes that Chinese and US policy shifts will engineer a comeback in risk appetite. Hard to escaped cross market correlations here and suspect that JPY trades are merely risk-on (JPY weaker) and risk off (JPY stronger) for now.
GBP – hard to extract a narrative from the choppy GBP, but sterling bears likely positioned in GBPJPY and GBPUSD, so when risk appetite rallies sterling perhaps firms at the margin until we get something concrete from the Brexit morass. A vote on May's likely ill-fated deal supposedly set for next Tuesday the 15th, according to the BBC.
CHF – we need to get to the other side of the next round of Brexit developments for any sense that the franc has a pulse.
AUD – the Aussie likely to remain heavily traded in the cross-fire of themes here and to show high beta to the risk-on, risk-off tendencies across markets when two-way volatility picks up.
CAD – the loonie enjoying a bid here on the comeback in energy prices and risk appetite, but not expecting the Bank of Canada to provide further fuel at their meeting on Wednesday after their prior meeting saw them dramatically downshifting to neutral for the foreseeable future.
NZD – AUDNZD rose sharply as AUD shows higher beta in reacting to hopes that China will stimulate its way to growth. Too earlier to tell whether the down-trend there has fully turned.
SEK – a revival of risk appetite helps SEK, but need a more positive EU catalyst to spark a notable break lower, and concerns that an unwinding of Sweden's housing bubble
risks a consumption and credit impulse bust will weigh at the margin.
NOK – EURNOK weighing on the key 9.75-9.80 area as oil bounces in sympathy with risk appetite and USDNOK trying to post a more profound bearish reversal as it eyes levels below the pivotal 8.60 area and will likely prove a high beta G10 cross to USD direction.
Upcoming Economic Calendar Highlights (all times GMT)

1000 - Eurozone Nov. Retail Sales
1500 – Canada Dec. Ivey PMI
1500 – US Dec. ISM Non-manufacturing
1740 – US Fed's Bostic (non-voter) to speak
0030 – Australia Nov. Trade Balance
You can access both of our platforms from a single Saxo account.