FX Update: USD breakdown has unfolded, requires constant equity fuel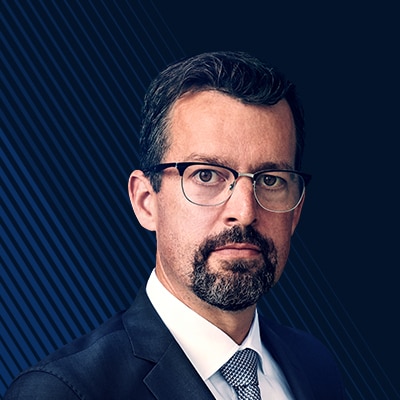 John Hardy
Head of FX Strategy
Summary: A US dollar breakdown has unfolded over the last couple of sessions, a notable development as major chart levels in a number of USD pairs have given way, but the move seems to require constant fuel from risk sentiment. Elsewhere, some of the usual correlations are misbehaving slightly and sterling is in its own world on fresh Brexit uncertainty.
---
Today's FX Trading focus:
USD breakdown: check. But…
The USD breakdown is seeing EURUSD find a bit more company, as AUDUSD joined in pushing through to new highs and USDCAD has poked to new lows for the cycle as well, as has the US dollar against the odd EM currency like the Ruble (note OPEC meeting today). The market picked and chose in reacting to yesterday's headlines, in the end with the glass-half-full view winning out after House Speaker Pelosi announced she and Democratic Senate leader Schumer are ready to look at the bipartisan $908 billion stimulus package as the basis for discussion (therefore climbing down from her insistence on a bigger deal and making it more likely that the two sides can meet in the middle – the next key is Republican Senate lead McConnell and whether he is in play and then whether grumpy lame duck Trump is ready to cooperate on any front – probably?)
So it all looks fine and dandy for the USD bears here, but as I look at in the chart below, I can't help but feel that the USD is merely a passive participant as a flip-side of global risk sentiment animal spirits, where it is tough to find much differentiation with other risk assets, like the Nasdaq 100 futures. And as we discussed in today's Saxo Market Call podcast, we wonder how stable US equity markets are when the driving factor in the market is clearly call option trading in incredible volumes and driven in large part by retail traders. If something goes bump in the night – a.k.a. we get an exogenous shock, we could suffer a mini-crash or worse, which, given the correlations noted below would suddenly scotch any USD weakening movement in the near term, even if we are on board for the longer term negative USD drivers.
One exogenous shock could be a lack of a stimulus deal going through, although that seems an inevitability. Another would be over-baked vaccine expectations. Geopolitical shocks or a US yield shock (US 10-year benchmark rising aggressively above 100 basis points) are other candidates.
Chart: AUDUSD versus S&P 500
The chart below from Bloomberg shows the degree to which FX traders of the US dollar have in many places merely been trading proxies for risk sentiment in the equity market, which we represent here with the AUDUSD in black and the Nasdaq 100 futures in blue. It doesn't "feel right" to trade the AUDUSD with any aggressive view as long as this slavish correlation holds. As well, the USDCNY has not participated fully in this latest downdraft in the US dollar – although in the past it has been happy to do its own thing and doesn't have to prove a signal unless the divergence deepens. Theoretically, the move above 0.7400 opens the chart toward 0.8000+, but given the stock market correlation, it seems we might need another 30% advance in the Nasdaq 100 to get us there unless the correlations shift.
The G-10 rundown
USD – as noted above, feels like theflipsideof risk appetite – watching how the USD behaves if US yields become a gamechanger and rise significantly from here – feels like markets could be in for a scramble – next event risk is FOMC meeting December 16.
EUR – at least one ECB member dialing down expectations for a big move at the ECB meeting next week – for now, just about understanding the quality of the break above 1.2000 in EURUDS – the level that must hold to keep the focus higher. Would be surprised if EURUSD remains any sort of leader in participating in a fresh bear leg for the USD, if that is what we are in for (reflation narrative favours other currencies more)
JPY – flat versus a very weak US dollar as higher yields and global strong risk sentiment are no friends for the JPY – which only thrives when disinflation fear and risk aversion return.
GBP – sterling in its own world and back to midrange now – do we risk a fudge and an extension of talks? Any deal is likely to be very flimsy stuff with strings attached – and disappointing that sterling hasn't done better given the backdrop. Still, interesting to watch what happen if GBPUSD looks above 1.3500, a major chart point.
CHF – the rising yields punish the most negative yielders and safe havens – trigger area in EURCHF not until 1.0900+ however. Watching the key break of the 0.9000 area in USDCHF with interest as well.
AUD – a strong trade surplus number overnight from Australia, with retail sales up tonight and the country is in a different place with its Covid numbers relative to the US or Europe. Disappointing for the bulls if 0.7350-0.7400 can't hold here.
CAD – the key 1.2950-1.3000 zone gave way today -needs to hold for the USD bears, and as noted above feels passive to developments in equities/risk.
NZD – the strong Tuesday milk auction took NZD to its highest levels versus the AUD for the cycle, but yield spreads at the short end of the curve can't really move any more in NZD's favour, so tough to argue for more downside in AUDNZD unless milk prices go ballistic and/or AUD gets bogged down in even worse tensions with China.
SEK – the krona is "misbehaving" relative to the backdrop, with strong risk sentiment normally more supportive. This aggressive sell-off looks at risk of setting in motion a further squeeze to perhaps 10.400 if 10.300 falls.
NOK – the krone has likewise run out of steam and doesn't "fit" with moves elsewhere – need to investigate – oil prices likewise not supporting.
Upcoming Economic Calendar Highlights (all times GMT)
1330 – US Weekly Initial Jobless Claims & Continuing Claims

1445 – US Nov. Final Markit Services PMI

1500 – US Nov. ISM Services

1530 – US Weekly Natural Gas Storage

0030 – Australia Oct. Retail Sales
You can access both of our platforms from a single Saxo account.