FX Update: ECB meeting and US Treasury yields in focus this week.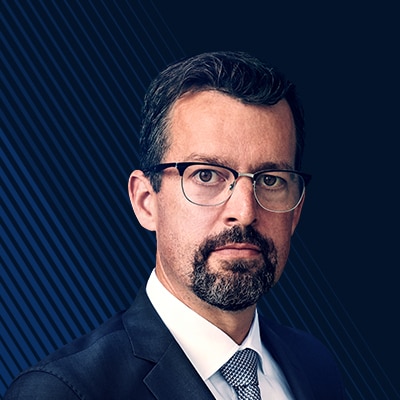 John Hardy
Head of FX Strategy
Summary: Central bank meetings galore this week, with the ECB on Thursday the chief one to watch in terms of the ability to impact the market. Elsewhere, whether volatility can return to this market in any significant way may be up to the US treasury market, which saw a curious reaction to the weak US jobs report on Friday, as yields rose on a strong rise in earnings even as payrolls change missed the mark.
---
FX Trading focus: Rising yields in focus after Friday data reaction. RBA up tonight
The US August Nonfarm Payrolls change number disappointed expectations with a miss of nearly half a million, but with significant upward revision (+135k) of the prior two months' data. Given the huge covid wave in the month of August, the number doesn't look particularly bad, and it was always going to be about the numbers starting in September and through the end of the year anyway, given that pandemic-linked unemployment benefits rolled off this weekend. The more interesting aspect of Friday's jobs report release was the reaction in Treasury yields, which spike higher and more or less stayed a higher into the close – likely on the Average Hourly Earnings print, which showed a steep +0.6% month-on-month rise vs. +0.3% expected. Not so prominent in the coverage is that much of the excess surprise in that number came from a random 0.1 drop in the number of weekly hours worked. But sometimes, the market simply gets the confirmation it is looking for, so we should simply take the treasury market move at face value. And on that front, EU yields are on the move higher as well, as discussed in the EURUSD chart coverage below. A still-strong ISM Services reading of 61.7 in August (in line with consensus) got little coverage.
For me, the most interesting test for global markets this week would be a move higher above the local trigger area in the US 10-year yield at 1.38%. With the wind-down of the US treasury general account since early this year now more or less complete and auctions of US 3-year (Tue), 10-year (Wed) and 30-year (Thu) treasuries this week, it feels like the treasury market is the only thing that could stand in the way of a continuation of the recent melt-up. We also have the ECB meeting on Thursday as a possible reminder that there may be life yet left in the EU sovereign market. Otherwise, besides central bank meetings and even possibly the Fed Beige Book in focus (for once) this week, the macro calendar is relatively quiet in terms of economic data, though the Chinese Aug. CPI/PPI release Thursday is the single data point that most bears watching on that front.
Chart: EURUSD
EURUSD executed a precise test of the range high since late July at 1.1909 on Friday before peeling back lower, likely on the pop in US yields as the treasury market sold off on mixed data (too much focus on NFPs miss and not enough on still very strong ISM services?). EU sovereign yields have been rising more persistently and impulsively of late than US treasury yields ahead of this Thursday's ECB meeting, where we wonder whether a slightly firmer than expected tapering message could help jolt the euro higher, as this chart is really still range bound between the lows and this 1.1900+ area until the market takes it back clear of 1.2000.
RBA meeting on tap: The latest RBA meeting is up tonight with a division among observers on whether the RBA is set to delay a planned asset purchase taper set at the August meeting (to AUD 4 billion per week from AUD 5 billion). Last month saw Governor Lowe arguing against the effectiveness of the RBA purchases on any worsening of the situation, saying that the government was in a better position to support the economy until opening up is possible. The bank is arguably in a difficult spot here on making any kind of move, given the scale of covid-lockdowns. But Lowe and company may yet feel sufficiently confident to express the desire to look through near term weakness as state governments shift away from a zero tolerance strategy that has basically failed and instead look to further accelerate the pace of vaccinations, such that weakness may clear within a couple of months on a vaccination roll out, as we have seen in Europe.
Japanese equity market on fire on PM Suga resignation. Can JPY get involved? The JPY has weakened in line with the weakening in the US dollar of late, and the potential for further volatility in the currency (generally to the downside) could be further energized from two sources – the possibility of rising yields as discussed above and the Japanese election, which may bring with it some echo of the watershed election of late 2012 that brought anticipation of Abenomics – and more importantly Kuroda-nomics. The JPY, of course, is at a very different starting point this time around, trading near its weakest levels ever, but we'll have a closer look in coming days/weeks at the candidate who emerges to take over the LDP and will therefore in all likelihood serve as the next PM. For the moment, the JPY will likely prove most sensitive to bond yields elsewhere. Looks like room for a surprise in either direction, even if Lowe normally defaults toward optimism.
EM getting a boost from credit spread compression, hike intentions. Emerging market currencies have received a boost on a very supportive risk appetite backdrop as credit spreads have generally been recompressing since peaking out in late July. From HUF and now especially PLN on the market's repricing of central bank expectations, to MXN, RUB and even TRY, the market is rushing to take on risk. Poland's central bank is meeting on Wednesday and, while the market expects no move this week (just today the central bank head said that raising rates would be risky), it is rushing to reprice expectations for future meetings, with two-year PLN swaps up almost 20 bps from late August lows. The Russian central bank, on the other hand, is expected to hike rates another 50 basis points to bring the policy rate to 7.00% in the bank's race to get ahead of inflation.
Table: FX Board of G10 and CNH trend evolution and strength
Seeing a deepening of recent developments in the trend readings through Friday's close, as the AUD and other smaller G10 currencies riding increasingly high while safe havens USD, JPY and CHF are lower, the latter two possibly on rising yields at the tail end of the week in addition to their traditional safe haven status.
Table: FX Board Trend Scoreboard for individual pairs
Note in the "Age(Days)" column that nearly everything has been wiped clean as recent trends have nearly all shifted against former trending regimes. Also note that silver has flipped higher versus the USD on Friday and the same versus gold today, a possible indication of a renewed focus on inflation in commodities.
Upcoming Economic Calendar Highlights (all times GMT)
US Markets Closed for Labor Day

0830 – UK Aug. Markit/CIPS Construction PMI

1110 – UK Bank of England's Mann to speak

0430 – Australia RBA Cash Target
You can access both of our platforms from a single Saxo account.