FX Update: EU focus intensifies, risk sentiment rolling over
Forex
ContentHub.Articles.MinutesToRead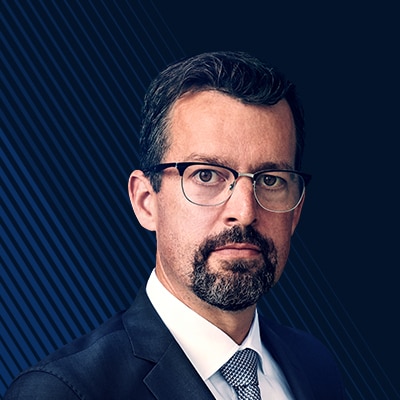 John Hardy
Head of FX Strategy
Summary: The total, historic wipeout in oil prices yesterday saw clear if still rather restrained fallout in oil-linked currencies. We see signs that risk sentiment is rolling over again, with earnings season and EU existential risks high on the menu of possible proximate causes for fresh volatility. The euro is offered ahead of the critical Thursday EU Council meeting.
---
Please tune into today's Saxo Market Call podcast, in which we discussed the drivers of negative crude oil prices, signs that risk sentiment is rolling over, and the intensifying focus on the existential EU .
In yesterday's FX Update, I waxed rather big picture on the laundry list of potential issues that could sustain high FX volatility and even drive it back to the March highs. The most clear and present danger this week is the EU Council video summit coming up on Thursday, and the euro is rather offered ahead of that meeting as the market frets an unsatisfactory outcome for all parties and the tail risk of a collapse in talks and an immediate full tilt into a new existential EU crisis – one with far higher stakes this time around. Merkel was out yesterday talking up novel new bonds issued by the EU commission and backed by EU budget revenues and sent strong signals on the desirability of solidarity, but Reuters reported that participants in a CDU leadership conference said Merkel stated that mutual bonds are not a path forward for the EU.
Elsewhere, Spain's deputy prime minister Calviño proposed a €1.5 trillion package of "grants" to member countries, not loans – that could be financed by perpetual debt issued by the EU and with allocation based on the magnitude of the fall in GDP, rather than the absolute size of the economy. It looks and quacks like a mutual bond although there may be enough wiggle room in the definition for Germany and the other anti-mutualization countries to avoid calling it that. Regardless, the stakes are high and we will look at the sense of political solidarity and signaling at this summit as much as the technicals of any eventual deal.
Below we have a look at EURJPY, our favourite instrument for measuring EU existential risks, or the lack thereof, feeding into the single currency.
Chart: EURJPY
EURJPY continues to be the preferred focus for any EU existential strains worsening from here. The base case scenario outlined by our Christopher Dembik could yet see the euro under further pressure here if the takeaway from this Thursday's meeting is one of a nervous détente and a kicking of the can down the road. The worst case would be a dramatic Italian or joint Italian/Spanish "walkout" – or the video summit equivalent – on a failure to get on the same page. For EURJPY, below the 116.00 area there are no real chart points until down in the 110 area, with the lowest weekly close since the advent of the BoJ's QQE near 111.10 from 2016.
The G-10 rundown
USD – the USD pulling higher as risk sentiment rolling over – no major surprise there. Strains in more fragile EM also a bit more pronounced, with USDZAR poking at the cycle highs.
EUR – the euro looking vulnerable against the usual JPY, CHF and USD trio ahead of Thursday's meeting, but weakness not particularly "isolated" yet.
JPY – the yen picking up a bid as risk sentiment sours and safe haven bonds are bid. Our chief focus on EURJPY at the moment, but the USDJPY benchmark also interesting for relative strength of those two currencies.
GBP – sterling stumbling here and not taking much heart from signs of peaking Covid19 toll and parliament getting back to work. The currency could be in for some consolidation to the weak side if risk sentiment is rolling over again.
CHF – the grind lower in EURCHF is glacial as SNB leans against CHF upside.
AUD – the Aussie at risk from weak commodity prices, though iron ore has been a notable hold out – still, the Aussie mining giants stumbled badly overnight and may be time for significant consolidation in AUDUSD and AUDJPY.
CAD – the pressure from the oil wipeout mounts – surprised USDCAD isn't much higher as a test of the 1.4600+ top is the default scenario here assuming continued pressure on forward oil market curve and risk sentiment.
NZD – NZDUSD rolling over with risk sentiment and looks ready to probe lower again – next pivots are 0.5922 and then 0.5844, but eyeing more like 0.5600 or 0.5500 eventually on a solid consolidation in equity markets.
SEK – someone pressed the pause button in EURSEK – interested to see if the upside comes to life on a rout in risk appetite and how the market would treat a proper EU existential crisis. Recall that during the 2010-12 EU sovereign debt crisis, SEK was flying high as a safe haven. The market justifiably sees things differently this time around (cratering domestic economy, cratering external economy for its export-dependent economy, etc.)
NOK – EURNOK under upside pressure as Brent crude selling off steeply – and not just in the front month. New lows in Brent in the contracts out beyond perhaps September (i.e., lower oil prices for longer, not just for now) could see EURNOK pulling well above local 11.50 pivot area.
Economic Calendar Highlights (times GMT)
0900 – Germany Apr. ZEW Survey

1400 – US Mar. Existing Home Sales

0130 – Australia Mar. Retail Sales
You can access both of our platforms from a single Saxo account.