Roche CEO warns on vaccine optimism and Gilead's Remdesivir fails first trial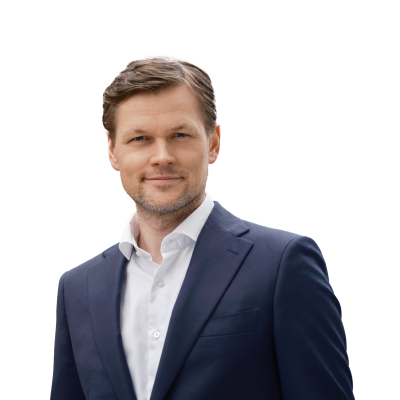 Peter Garnry
Head of Equity Strategy
Summary: A vaccine takes much longer than the current expectation of 12-18 months according to Roche's CEO. This is bad news for the recovery camp as a vaccine is absolutely critical for society to bounce back to meaningful growth levels post the expected historical drop in economic activity in 2020. In today's US equity session sentiment took a hit when Financial Times reported that Remdesivir, the Gilead Sciences drug that was highlighted last week as a potential candidate for treatment of COVID-19, failed its first trial.
---
The CEO Severin Schwan of Roche said yesterday in a Bloomberg TV interview in relation to its Q1 revenue figures that a 12-18 months target for a COVID-19 vaccine is very ambitious and history shows it often takes longer time. It's often the large scale manufacturing that's the problem and especially for a global market. He also teared apart the current antibody tests for immunity as faulty because they had been rushed to market with too little testing while touting its own test coming to the market in early May as being better tested and more reliable.
Schwan also sounded negative on testing capabilities and that widespread mass testing of new cases of COVID-19 was almost impossible due lack of infrastructure. His expectations on a good COVID-19 vaccine was in our view much more pessimistic than what the market is currently pricing in equities and we are quite surprised that the market hasn't taken more notice of this. The V-shape recovery camp will have a hard time if a vaccine is not coming fast.
Roche's Q1 revenue figures yesterday showed the company's diversified portfolio of drugs and businesses had been resilient so far in 2020 and the company also confirmed its 2020 outlook which is rare given how many companies are abandoning their guidance. With the current free cash flow generation and enterprise value of CHF 304bn the company is offering a 5% free cash flow yield which is impressive for a business with almost zero net debt. The shares closed at an all-time high in today's session.
As if the pessimistic view from Roche's CEO was not enough Financial Times reported that Gilead Sciences' Remdesivir has failed in its first trial as a treatment against COVID-19. The news impacted the entire US equity market as the news last week that the drug had success in a hospital in Chicago lifted the market and Gilead's shares. However, in our Saxo Market Call podcast on April 17 we did highlight the many arguments for why it was most likely a planted story to boost the shares ahead of option expiry. Gilead has commented that it finds the study inconclusive at this point and will continue to look at the drug. We will most likely have to get used to these very positive stories on health care stocks related to some drug or potential vaccine to treat COVID-19 as the market is huge for the company that get a drug or vaccine first. Sometimes the hype on a bad study is enough to convince governments to purchase a drug or vaccine. Tamiflu for treatment of H1N1 flu was such a case where the governments likely wasted large amount of money on something that turned out be ineffective.
You can access both of our platforms from a single Saxo account.