Nasdaq 100 surpasses 10,000 for the first time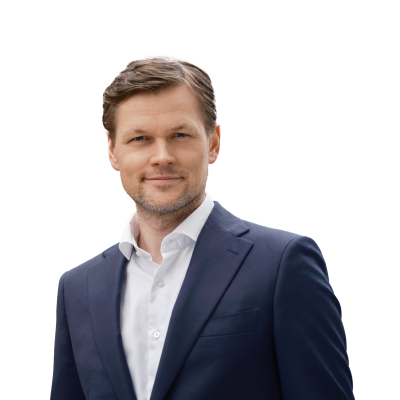 Peter Garnry
Head of Equity Strategy
Summary: Sentiment remains very strong in US equities evidenced by yesterday's performance with US technology stocks erasing early losses to a strong ending to regular hours of trading and then hitting 10,000 in extended trading. We argue that the market could easily continue higher as long as the V-shape narrative gets stronger. But we highlight the thin liquidity in markets as a key risk for traders so tight risk management principles should be applied.
---
Sentiment remains strong despite yesterday's declines in equities and investors quickly shrugged the weakness off catapulting the Nasdaq 100 Index above 10,000 after regular trading hours. This morning with equities higher and Nasdaq 100 at 10,000 it worth reflecting on the current situation and where we could go from here.
Valuation on the Nasdaq 100 has reached 18x on EV/EBITDA which is now the highest level since February 2004 and much higher than the global equity market. But is it necessarily a problem? Investors that bought Nasdaq 100 in February 2004 at these high valuations would have got 10.4% annualized return in the subsequent 10 years despite the valuation multiple declining as EBITDA rose 14.5% annualized during this period. If the Fed introduces yield-curve control this year (read our analysis from yesterday on what it means for equities) our best guess is that it will cause a valuation multiple expansion for growth stocks which includes Nasdaq 100. This means that even with a lower EBITDA growth rate over the coming years the Nasdaq 100 could sustain its trend.
In short-term we recommend investors to use technical indicators to decide whether to stay in technology or not. Our view is that there are still so many unknowns related to the economy from the COVID-19 outbreak that investors should still stay cautious as things can change on a dime. Our preferred indicator since the rebound in March has been the 15-day moving average. As long as Nasdaq 100 is above sentiment warrants a positive view on US technology stocks.
One of things we have mentioned before and which has only gotten worse is the available liquidity in financial markets. The meltdown in the US Treasury market was a big eye-opening event for market participants and especially the Fed. But we observe the same thin liquidity in S&P 500 E-mini futures with market makers scared of committing a lot of capital to make market at least relative to the past. This means we have a market structure that provides a great setup for large declines in a short period of time. This is probably the biggest risk to Nasdaq 100 and S&P 500 traders as a big shift in sentiment can come with wild declines. This is why we cannot emphasis enough for traders to run exposures with tight risk management principles.
You can access both of our platforms from a single Saxo account.