Are logistics companies long-term winners?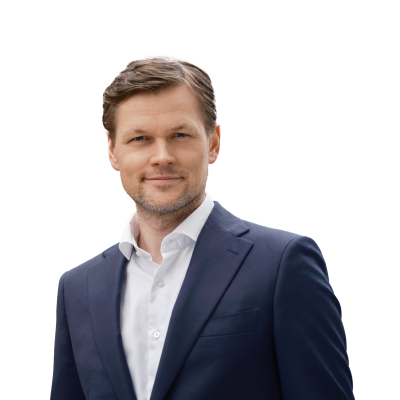 Peter Garnry
Head of Equity Strategy
Summary: A basket of logistics companies are up 41% this year on par with the boom in US technology stocks indicating a segment of the global economy that has done extremely well. In fact, over the past nine years logistics companies have significantly outperformed global equities suggesting that this industry is a long-term winner. We go through some of the recent trends and explain why we have a positive outlook for the logistics industry.
---
On this morning's Saxo Market podcast, we discussed logistics companies and how they have benefitted from the surge in e-commerce as it has caused more last-mile delivery activity. Fiscal stimulus has also injected strong demand into the economy which has helped push retail sales significantly higher across the US, Europe, and China, which generally increases the logistics activity globally. One part of the global supply chain that has heated up significantly in the past couple of months is the container rates on the shipping route Shanghai to Rotterdam with an increase of 110% in just six weeks. The reason seems to be a complex combination of supply constraints (ships laid-up), rising demand from Europe, but more importantly dislocated empty containers worsened by the lack of storage for all these containers. It points to the problems that can be caused by sudden demand spike and imbalanced trade links with most goods flowing from Asia/China to Europe and US, and very little returning to China.
What is interesting about logistics companies is that they are indifferent to the mode of selling goods in the world whether it being physical stores or online. It is like tires producers being indifferent to the development on EVs vs ICEs. In our morning podcast we highlighted the L&G Ecommerce Logistics UCITS ETF (ECOM:xmil) which aims to provide exposure to a broad basket of companies that offer logistics services to the global e-commerce industry. This basket of logistics companies is up 40.8% which is basically on par with the general US technology segment this year.
The logistics industry becomes even more interesting when we compare the long-term return of the underlying benchmark index Solactive eCommerce Logistics Index against the MSCI World. Since April 2012, this logistics benchmark has delivered 16.6% p.a. compared to 10.5% p.a. for the MSCI World translating into 6.1% p.a. alpha over almost nine years. This indicates that the logistics industry has some key characteristics that makes it a long-term winner industry. The three main drivers as we see it are 1) healthy strong global demand for logistics due rising global trade and especially the last-mile trend of ecommerce adoption, 2) logistics complexity creates opportunities to charge high prices for convenience services, and 3) the increased digitalization and adoption of machine learning dramatically increase efficiencies in logistics operations enhancing return on capital.
Key risks and single stocks
No high performing industry is without its key risks. Short-term the key risk is a violent Covid-19 wave ahead of the global rollout of a vaccine forcing governments to implement severe restrictions to curb infection rates causing a significant slowdown in economic activity and shipping activity. The global equity market including logistics companies are valued at some of the highest equity valuations in many decades which naturally increases the probability of a correction. Longer term the trend in robotics and automation could negatively impact long distance shipping as manufacturing moves closer to end consumer markets, but without impacting shorter distance logistics such as last mile delivery. The logistics industry is capital intensive and as such a rising interest rate environment would most likely be negative for the industry.
For those investors that prefer more specific exposure to logistics through single stocks it is worth having a look at the top 10 holdings in the mentioned ETF. Some of the companies are well-known global companies within logistics such as AP Moller – Maersk, FedEx and Nippon Express.
The chart below shows a chart of the L&G Ecommerce Logistics UCITS ETF since inception on Borsa Italiana.
You can access both of our platforms from a single Saxo account.