Are equities right this time?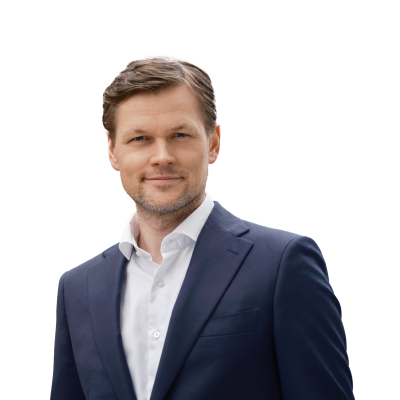 Peter Garnry
Head of Equity Strategy
Summary: The biggest question right now is whether equities are right and that the global economy will shortly move into the recovery phase and with it profit growth? Or are we seeing one of the biggest disconnects in recent memory? That's is what we are trying to answer in today's equity update. We are also talking about the massive substitution effect from bonds and into minimum volatility stocks.
---
Risk-on is coming a bit off today but global equities remain close to all-time highs despite dismal macro reading coming through and earnings growth expected to dip into negative this month. South Korea's President Moon delivered today a depressive outlook for the economy and the statement is backed up by South Korean exports down 20% y/y again in October (the first 20 days). As the South Korean economy has been one of the best leading indicators on the global economy since 2008 this data holds a high weight in our decision-making and judgement of the global economy, and even more so of the Chinese economy. Outside the narrow scope of South Korea, the global trade volume data released by CPB shows the worst global trade environment since 2009 when the economy was still healing from the financial crisis in 2008.
Strong equities can only be explained by massive substitution effect from low real rates on bonds and strong beliefs among investors that policy makers will engineer a rebound to come in 2020. But this is a high stake poker play and something we alluded to in our equity update yesterday. US equity valuations are moving into danger zone given the macro backdrop, falling profits and the fallout from potentially higher rates. But maybe everyone outside equities are just wrong and equity investors are right this time. Given equities are a long duration asset class forecasting its returns and valuation is difficult, so don't be too optimistic on the behalf of equity investors.
Yesterday we talked about the substitution effect from bonds into stocks with robust dividends and price performance. Today we are accompanying this with a chart to illustrate the effect. The shaded areas show periods of significant rise in the among of negative yielding bonds. In both periods, but especially the recent one, minimum volatility stocks have seen their valuation multiples expansion way beyond S&P 500. This is a sign of substitution effect away from bonds and into supposedly safe stocks. However, this substitution effect comes with risk as the move makes the minimum volatility factor trade more crowded and too such an extent that some observers of equity factor returns are sounding the alarm. With US minimum volatility stocks trading at a 29% valuation premium to S&P 500 which trades at a 40% valuation premium to global equities ex. North America you get the picture of just how expensive this segment is.
A key driver behind the stock US equity market has been a relentless upward move in EPS which has been driven by both higher nominal net income but also lower outstanding shares as companies have bought their own shares. This stands in sharp contrast to European equities that have used the equity market for issuances on a net basis. According to Goldman Sachs aggregate buybacks in the US will fall 20% in 2019 which means that one of the strongest marginal buyers of equities is holding back. On balance this is not good news for US equities.
The earnings season is in full swing and the results are slightly better than expected from Novartis, UBS and AMS, and forward EPS estimates on S&P 500 were raised a bit yesterday. In extended trading last night, Halliburton was the stark reminder of the worsening environment for energy stocks as the company issued a bleak Q4 outlook. The most important US earnings today are UPS, United Technologies and P&G each delivering insights into the logistics, industrial and consumer sectors of the economy. But for overall equity sentiment and the attempt to make new highs in the S&P 500 Index the key earnings this week to watch are those from Microsoft (Wed, aft-mkt) and Amazon (Thu, aft-mkt). Our views on Amazon and what investors will focus on were published yesterday.
You can access both of our platforms from a single Saxo account.